I was taking a look at the Ultra Light Weight Vehicles (ULCV) when I came across this article talking about the 82nd Army Airborne Division and how they were evaluating them.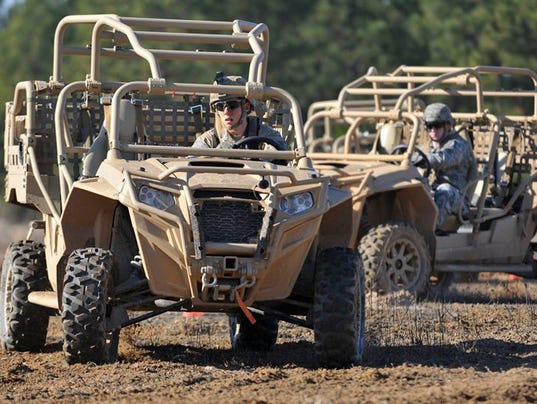 I love these new vehicles. They look like a hyped up UTV. My boyfriend and I live in rough terrian and were going to get a UTV, but after seeing these... definitely going to do some modifications.
Here is an article about them.
82nd Airborne Tries Ultralight Vehicles