Afghan Taliban say 'no peace' until foreign troops leave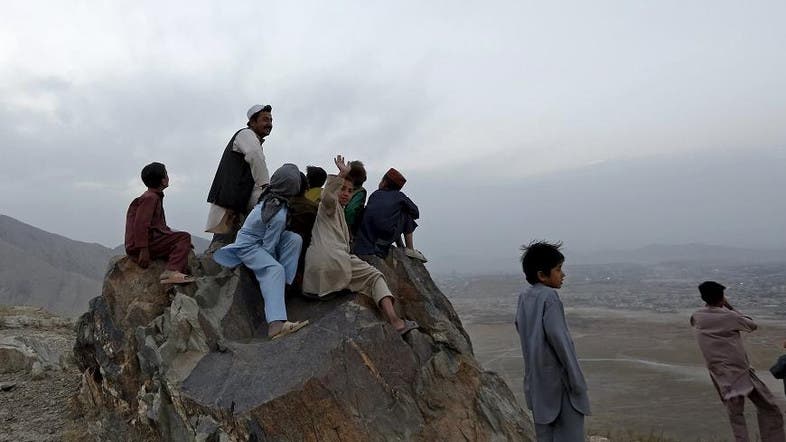 Due to conflict, Afghans are the second-largest group of refugees to have crossed the Mediterranean to get to Europe, after Syrians. (File photo: Reuters)
By AFP | Kabul
Tuesday, 22 September 2015
The Taliban's new leader told Kabul on Tuesday it must cancel a security deal with the United States and expel all foreign troops if it wants peace in Afghanistan.
Mullah Mansour made the demand in his first message marking the Muslim festival of Eid al-Adha since taking charge of the insurgent movement after the death of talismanic founding leader Mullah Omar was confirmed in July.
"If the Kabul administration wants to end the war and establish peace in the country, it is possible through ending the occupation and revoking all military and security treaties with the invaders," Mansour said in the message posted in English on the Taliban's website.
The militants have spent recent weeks trying to patch up a damaging rift in the movement sparked by the power struggle that followed the admission Omar had died in 2013.
Many in the movement were unhappy the death had been kept secret for two years -- during which time annual Eid statements were issued in Omar's name.
Despite its internal struggles, and the recent emergence of the rival ISIS group in the country, the Taliban's 14-year insurgency shows no sign of slackening. Recent overtures by the government of President Ashraf Ghani for a peace settlement have ended in failure.
Last Update: Tuesday, 22 September 2015 KSA 10:06 - GMT 07:06
http://english.alarabiya.net/en/News/asia/2015/09/22/Afghan-Taliban-say-no-peace-until-foreign-troops-leave.html