As American negotiators huddle in Vienna with their Iranian counterparts in a last-minute push towards a nuclear deal, an annual ritual is playing out on the streets of Tehran: The burning of American flags.
Friday marked Quds Day, the annual occasion on which Iranians rally to express public support for the Palestinians and fierce condemnation of Israel (smaller events are held elsewhere in the world). The Iranians made their feelings vividly known, with Israeli flags fluttering next to American ones put to flame.
Saudi Arabia, the Sunni power locked in a shadow war with Shiite Iran for influence across the Middle East, was another target of enmity: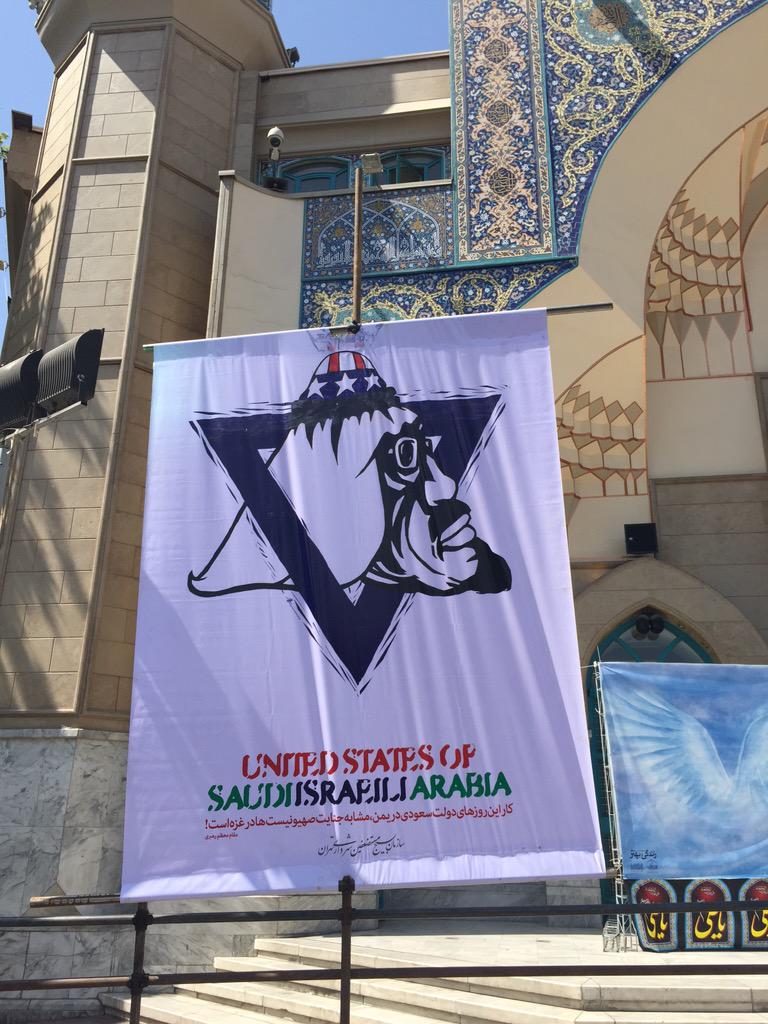 As an expression of Iranian revolutionary ideology, cries of "death to America" filled the air.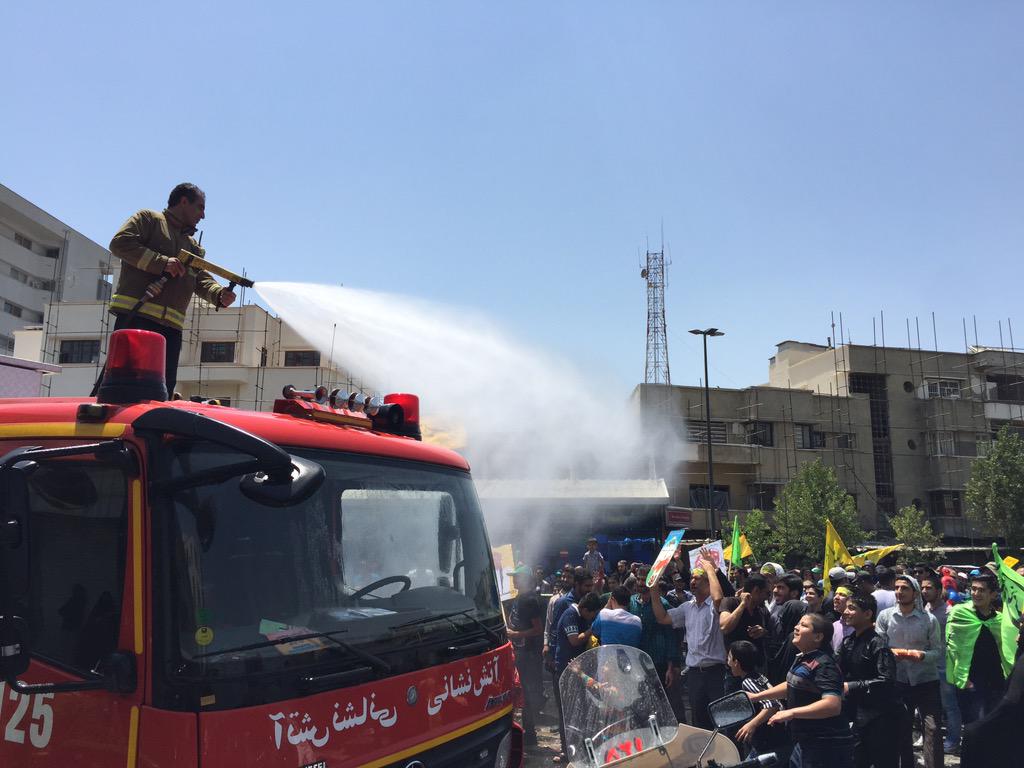 Iranian President Hassan Rouhani was also on the streets for the demonstration: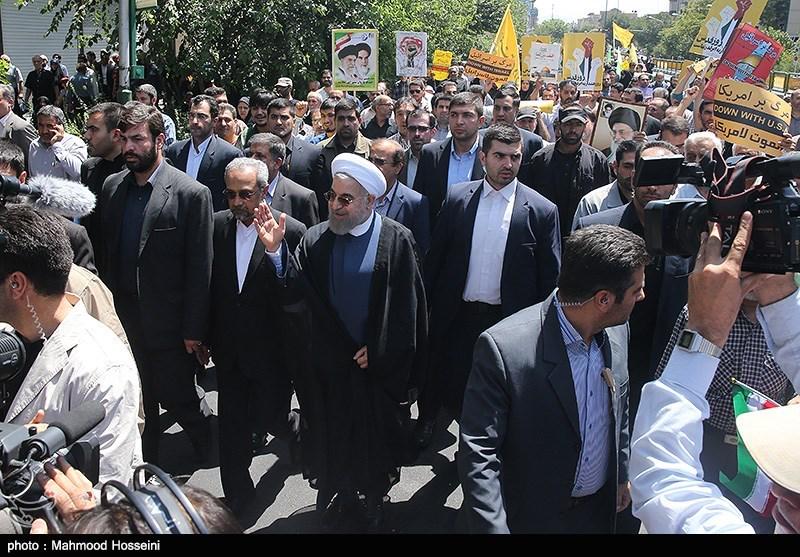 The expression of anti-American and anti-Israeli sentiment comes at an interesting time for Iran's hardliners, who are intensely opposed to cutting a deal with the United States to restrain Tehran's nuclear program. Quds Day is an annual occasion for this segment of Iranian society to express its discontent toward the Great Satan, but the conception of United States as Iran's implacable enemy is being challenged by the ongoing diplomatic process, which has now been
extended
until at least July 13. If the United States and Iran are able to come to an agreement, it will pose a serious challenge to Iranian revolutionary ideology, for which the United States serves as an eternal foil.
No surprise, then, that the nuclear talks were another target during Friday's protests. Note the reference below to the P5+1, the diplomatic grouping handling the nuclear talks, as a Zionist conspiracy.
And in the poster below, U.S. Secretary of State John Kerry is shown in dialogue with what appears to be a senior Saudi official — proof, many Iranians believe, that Washington is secretly doing Riyadh's bidding by trying to limit Tehran's nuclear ambitions.
American Flags Burn in Tehran as Negotiators Race to Finalize Nuclear Deal | Foreign Policy