Arab League brands Hezbollah 'terror' group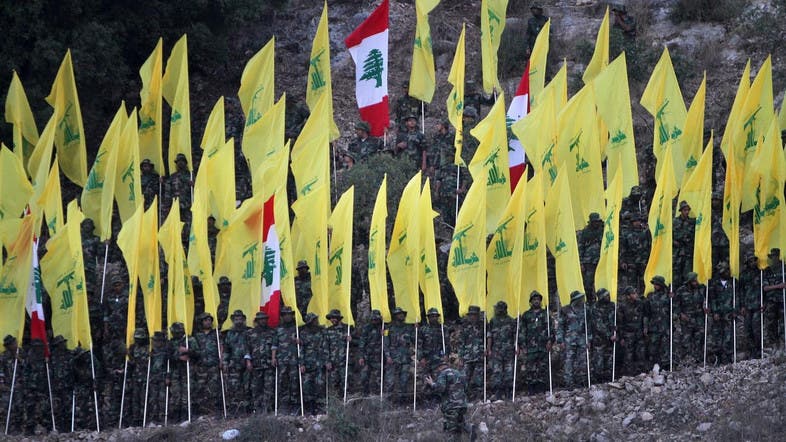 Hezbollah fighters hold their group and Lebanese flags, as they perform during a rally marking the ninth anniversary of the 2006 Israel-Hezbollah war (File Photo: AP)
By Staff writer Al Arabiya English Friday, 11 March 2016
Arab League foreign ministers on Friday declared Lebanon's Shiite movement Hezbollah a "terrorist" group, after Sunni-dominated Gulf monarchies adopted the same stance.
Nearly all members of the pan-Arab body supported the decision, but not Lebanon and Iraq which expressed "reservations", the bloc said in a statement read out at a news conference by Bahraini diplomat Wahid Mubarak Sayar.
Algeria supported the move, but with reservations, according to the Bahraini diplomat.
(With AFP)
Last Update: Friday, 11 March 2016 KSA 20:16 - GMT 17:16
http://english.alarabiya.net/en/2016/03/11/Arab-League-declares-Lebanon-s-Hezbollah-terror-group.html