China moves to master aero engines
31st August 2016 - 8:32 by
Gordon Arthur
in Hong Kong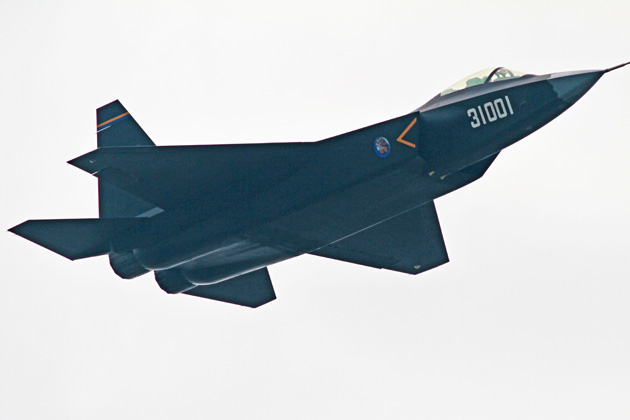 China has set up the Aero Engine Corporation of China (AECC) to administer all of China's aircraft engine development and production efforts in both the civil and military spheres.
This state-owned corporation that is headquartered in Beijing consolidates existing Aviation Industry Corporation of China (AVIC) manufacturers under one umbrella.
AECC is owned by major stakeholders AVIC, the Commercial Aircraft Corporation of China (COMAC), the state-owned Assets Operation and Management Centre, and the Assets Supervision and Administration Commission of the State Council.
Although incorporated back in May, AECC was formally launched on 28 August with $7.5 billion in capital and some 96,000 employees.
This consolidation makes sense given the disparate efforts of a number of existing state-owned subsidiaries.
Companies subsumed into AECC include the AVIC Aviation Engine Corporation, AVIC Aero-Engine Controls and Sichuan Chengfa Aero Science & Technology. Unlisted entities such as the Liyang Aero-Engine Corporation and Liming Aero-Engine Manufacturing Corporation are also taken over.
Although the focus is on engines for fixed-wing aircraft, helicopter power plants are also covered. For example, the indigenous WZ-9 propels the
Z-10
attack helicopter, although is not particularly powerful at 1,000kW.
Despite enormous investment in recent decades, as well as reverse engineering efforts, China has consistently failed to produce engines upon which the People's Liberation Army (PLA) can rely. China has thus looked to either import engines or forge partnerships with foreign companies.
Turbomeca, now known as Safran Helicopter Engines, is an obvious example. The 1,800shp
WZ-16/Ardiden 3C
turboshaft is a joint effort for the Airbus Helicopters
H175
/Avicopter
AC352
. The WZ-8, meanwhile, is a licensed version of Turbomeca's Arriel family that powers the
Z-9
.
Important military turbofans include the WS-10A Taihang, which has been installed on both J-10 and J-11 fighters. However, they are still not in widespread use as their reliability is yet to be proven, meaning that manufacturers remain dependent on Russian and Ukrainian power plants.
The stealthy J-20 fighter will eventually receive the WS-15 once its development is completed. Meanwhile, the WS-13 will likely power the new
FC-31
fighter as well as the Pakistani JF-17, which will wean China from dependence on imported Klimov RD-93 engines.
Elsewhere, the
Y-20 transport aircraft, which entered PLA service in June
, is currently powered by four Soloviev D-30KP-2 turbofans. These will eventually be equipped with the domestically developed WS-20 engine.
President Xi Jinping instructed AECC to accelerate indigenous R&D of engine and gas turbine technology. He said the founding of the firm was a 'strategic move that will help enhance national power as well as the capacity of the armed forces'.
Xi exhorted employees to boldness and innovation in order to turn China into a global aviation power.
China, under Xi's direction, is attempting to expand indigenous military technologies in a whole range of areas, and aircraft engines has been one of the weakest sectors to date given the high levels of technology involved.
Aviation and gas turbine engines are among the top ten projects prioritised in the national 13th Five-Year Plan released earlier this year. This creation of AECC simply reflects industrial reform efforts that are ongoing in a number of defence sectors within China.
If it is to grab consistent and significant shares of the export market, China needs to be able to offer its own engines on indigenous military aircraft, helicopters and civil airliners.
Last year it was reported that China's military aero-engine sector would be worth $80 billion over the following 20 years.
AECC is led by Cao Jianguo, the former president of the China Aerospace Science and Industry Corporation (CASIC).
https://www.shephardmedia.com/news/defence-notes/china-moves-master-aero-engines/