The aging F/A-18 Hornet fleet will remain the bulk of the U.S. Navy's strike fighter power into the next two decades, forcing the service to extend the airframe's life from its initial 6,000 hours to 10,000 and possibly beyond, writes
Meghann Myers of the publication Navy Times.
More from
Meghann Myers article:
About 40 F/A-18 A-D Hornets went through upgrades at Fleet Readiness Center Southwest in San Diego in the last fiscal year, according to Naval Air Systems Command statistics, and 50 more are scheduled for the current fiscal year.
Those revamped Hornets will stay in service as the Navy transitions to the F-35C Lightning II joint strike fighter in the next decade, with F/A-18 E/F Super Hornets remaining in squadrons through the 2030s, the Navy's air boss said in his first sit-down interview with Navy Times.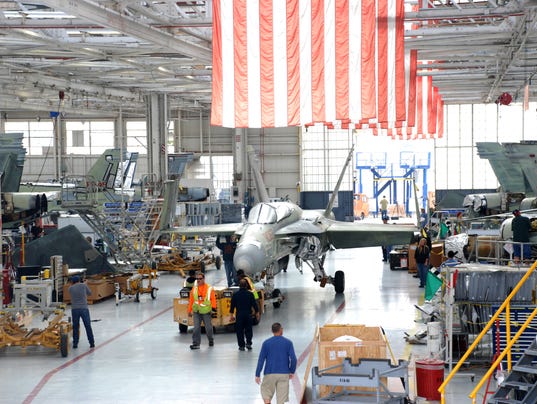 Source:
Officials extend F/A-18 Hornet service lives