The recent training highlights how the versatile ship could work with American allies and partners during future coalition operations in the region.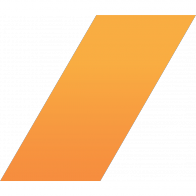 www.thedrive.com

Foreign Special Operations Gunships Train On The Navy's Huge Sea Base In The Persian Gulf
The recent training highlights how the versatile ship could work with American allies and partners during future coalition operations in the region.
BY JOSEPH TREVITHICK
MAY 19, 2020
USN
The U.S. Navy's expeditionary sea base
USS Lewis B. Puller
recently hosted
UH-60M Black Hawk
and
CH-47F Chinook
helicopters from the United Arab Emirates' Special Operations Command for training in the Persian Gulf. The event highlighted how the already extremely versatile ship could support coalition operations in the region with U.S. allies and partners, as well as
with other branches of the U.S. military
.
At least two UH-60Ms and one CH-47F from the UAE's Air Force's Group 18 took part in
the deck landing qualification (DLQ) training
, which took place at the southern end of the Persian Gulf between May 11 and 12, 2020. The helicopters practiced landing and taking off from
Puller
during the day and at night, as well as refueling onboard the ship.
Group 18 is a
dedicated special operations aviation unit
primarily equipped with helicopters that akin in some broad respects to the U.S. Army's elite
160th Special Operations Aviation Regiment
. The UAE unit also operates
fixed wing light attack
and utility aircraft. It's helicopter fleets, which also include
AH-64 Apache
attack helicopters, have been particularly heavily committed in recent years to operations in Yemen against Iranian-backed Houthi rebels, as part of the Saudi Arabian-led coalition, and Al Qaeda's franchise in that country, an effort it conducts in cooperation with the United States.
Though the CH-47F appeared to be unarmed in this case, the UH-60Ms that participated in this recent exercise were notably configured as heavily armed gunships with 70mm rocket pods, launch rails for
Hellfire missiles
, and .50 caliber
GAU-19/B rotary-barrel machine guns
hanging from their stub wings, as well as 7.62mm Miniguns mounted in their crew chief windows. This is similar to the configuration the 160th uses for its
MH-60 Direct Action Penetrators
(DAP).
USN
One of the UAE UH-60Ms prepares to land on the USS
Lewis B. Puller.
USN
USN
A UAE CH-47F approaches the
Puller
.
USN
The UAE UH-60Ms also have a sensor turret under the nose, which contains visual and infrared full-motion video cameras and a laser designator, as well as boxy filters in front of their engine intakes to keep out sand and other particulate matter during extended operations in the region's deserts.
"DLQs expand interoperability between [the] U.S. Navy and UAE military, making both forces more proficient and able to respond to regional challenges," Navy Captain Michael Mosbruger,
Puller
's commanding officer, said in a statement.
"This series of training evolutions continues to enhance the readiness of UAE pilots and familiarizes the crew of the Puller with UAE rotary-wing platform
,
by increasing partnership capability and interoperability in the maritime domain," a Navy news release added.
Puller
, which is permanently forward-deployed to the Middle East, has the primary mission of supporting minesweeping operations – a very real potential need given the
use of mines by Iran
and
its regional proxies
– by serving as a base for the
Navy's massive MH-53E Sea Dragon helicopters
. However, it's large open flight deck and
readily reconfigurable spaces
below make it a decidedly multi-purpose platform that can support a wide variety of Navy helicopters, as well as those
from the Army and Marines
, along with the latter service's Osprey tilt-rotors.
Just earlier this year,
Army AH-64s trained on Puller
, in cooperation with other Navy and Coast Guard vessels, in the Persian Gulf. At one point during that exercise, which ran between March and April, 11 small Iranian boats
harassed the flotilla
, coming dangerously close to multiple American ships in the process. Small boat swarms are a potential threat that the Apaches, flying from the sea base's deck, would be ideally suited to help defeat.
This is also a threat that the UAE's armed helicopters, flying from
Puller
, could respond to as part of a larger coalition effort with the United States during a crisis in the Persian Gulf or elsewhere in the Middle East. Group 18's helicopters could also join American special operations forces, as well as conventional units, in
conducting raids
or other expeditionary operations in any of the region's littoral areas, such as
islands in the Persian Gulf
or
the coasts of Yemen
.
Search and rescue
and
casualty evacuation
would also be among the potential mission sets.
Of course, this is hardly the first time that Group 18's helicopters have trained with American ships in the Middle East. The UAE special operations aviation unit conducted similar exercises with
Puller
's immediate predecessor, the interim sea base USS
Ponce
, which you can read about in more detail in this
past War Zone feature
. "UAE pilots have extensive flight experience and have previously performed landings and routine flight operations on the
Puller
and other U.S. naval assets deployed to the U.S. 5th Fleet area of operations," the Navy also noted in its news release regarding the latest exercise.
The USS
Lewis B. Puller
has already been a unique force multiplier for U.S. forces in the Middle East for years now. This recent exercise underscores how America's friends could leverage its capabilities during a crisis or contingency in the region.
Contact the author:

[email protected]