France must reach out to disillusioned young Muslims, says director of The Class
Palme d'Or-winner says country's challenge is to start dialogue and maintain secular principles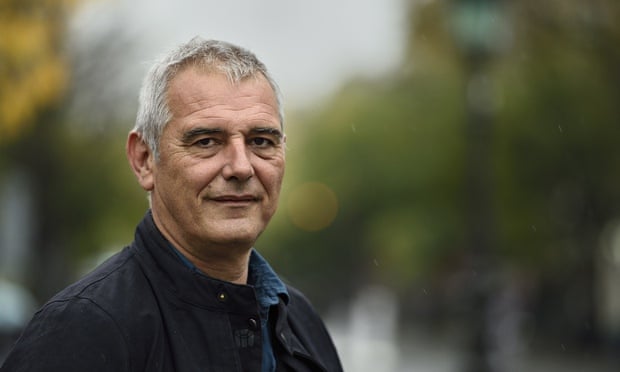 The large numbers of children in mainly Muslim areas of
France
who refused to observe a minute's silence for the victims of the Paris terror attacks shows that the country has "serious work to do to avoid a catastrophe", warns Laurent Cantet, director of an award-winning film set in a multi-ethnic Paris school.
Cantet, who won the Palme d'Or at the 2008 Cannes film festival for
The Class
– which starred real pupils and staff from a secondary school in the capital's 20th arrondissement – said he was "not surprised" at the reaction of some young Muslims to the murders of 17 people by three Islamist gunmen, who also died. "There is such a huge social gulf now between these young people and the rest of society," he said. "It can't be bridged in a minute's silence." Cantet said France had to "look at what's behind that reaction – at the ghettoes we've created, the contempt we've instilled. For some of these young people, the only path we've left open is a kind of horribly deformed version of their religion they see as a kind of identity card."
The education ministry said it had recorded "roughly 200 incidents" in schools during the minute's silence held in public buildings on 8 January, the day after Chérif and Saïd Kouachi killed 12 people – including two policemen – at the offices of satirical magazine
Charlie Hebdo
. The magazine had previously courted controversy by caricaturing the prophet Muhammad.
Education minister Najat Vallaud-Belkacem invited teachers to "respond to students' needs" by discussing what had happened and debating whether their class wanted to observe a minute's non-obligatory silence. Schools were places where "freedom of thought and speech … and understanding of others andreciprocal tolerance" should be taught, she said. But many classes in predominantly Muslim areas rejected the suggestion. At one primary school in Seine-Saint-Denis, more than 80% of pupils refused to comply; teachers reported some pupils saying that
Charlie Hebdo's
staff "deserved what they got".
In Lille, a 13-year-old boy threatened to "take out with a Kalashnikov" a teacher who asked his class to be quiet for the remembrance. Unsurprisingly, some schools ducked the issue. An English teacher in a northern Paris secondary school told France 24 TV his headteacher warned against holding a minute's silence so as to "avoid confrontations". The decision "completely shocked me," he said. "The rest of France is in mourning and at our school it was as if nothing had happened." A teacher in the capital's 13th arrondissement was asked: "Miss, may I not observe the minute's silence. I don't want to remember people like that." While another was overheard to say: "They were asking for it. They reaped what they'd sown with all that provocation."
Based on a part-fictional memoir,
Entre les Murs,
by François Bégaudeau, who spent a year at the Françoise Dolto high school in northern Paris,
The Class
chronicles a year in the life of an idealistic young teacher and his largely disillusioned and demotivated class as they face off before reaching some kind of understanding.
In the wake of France's worst terrorist attacks in half a century and the reaction of some young Muslims, Cantet said the country needed "real dialogue; real, in-depth social work; real education. We have to say that religions can exist, but that there are certain fundamental principles, principles that guarantee the world's equilibrium."
The film-maker said: "We have to bring these young people to confront their thoughts, still so partially formed, still subjected to so much interference from so many different places …"France's challenge, he said, would be to "establish that dialogue – really do that work" while still maintaining its core republican model of integration, whose deeply held secular principles some have blamed for the isolation and discrimination felt by many Muslims in France. "We absolutely cannot abandon that model; it's part of our DNA," he said. "But what we have to do is live it more intelligently, more sensitively. We have badly abandoned these estates in the
banlieues
.
"We have to find a way for them to make sense of their lives, without turning to … this – even if these attacks were fascist, almost nothing to do with
Islam
. We have created a fertile breeding ground for extremisms, for radicalisation. And we have to change ourselves. We have to stop stigmatising. Otherwise we're headed for disaster."
Source:
France must reach out to disillusioned young Muslims, says director of The Class | World news | The Guardian
Figures. Another liberal film maker with a sticky sweet idea that won't work. Reach out. Well good luck with that, but I think you're looking at disaster any way you go right now. This whole Islamic extremist thing is not going to go away until it's put in a grave; but instead it seems the whole world would rather walk on eggshells.