Administrator
Staff member
The well-known French company Dassault used this year's Euronaval 2018 exhibition to display a model of the New Generation Fighter (NGF) that will eventually replace the current generation of Dassault's Rafales and Germany's Eurofighter Typhoons aircraft by around 2035-2040.
The Dassault 's next-generation aircraft has no tail fin and a swept W-shaped wing design and incorporates highly advanced stealth technologies and integration with information systems. The new aircraft will have tricycle-type landing gear for runway take-off and landing.
The air vehicle is expected will be adapt to contemporary air threats and exploiting the potential of artificial intelligence.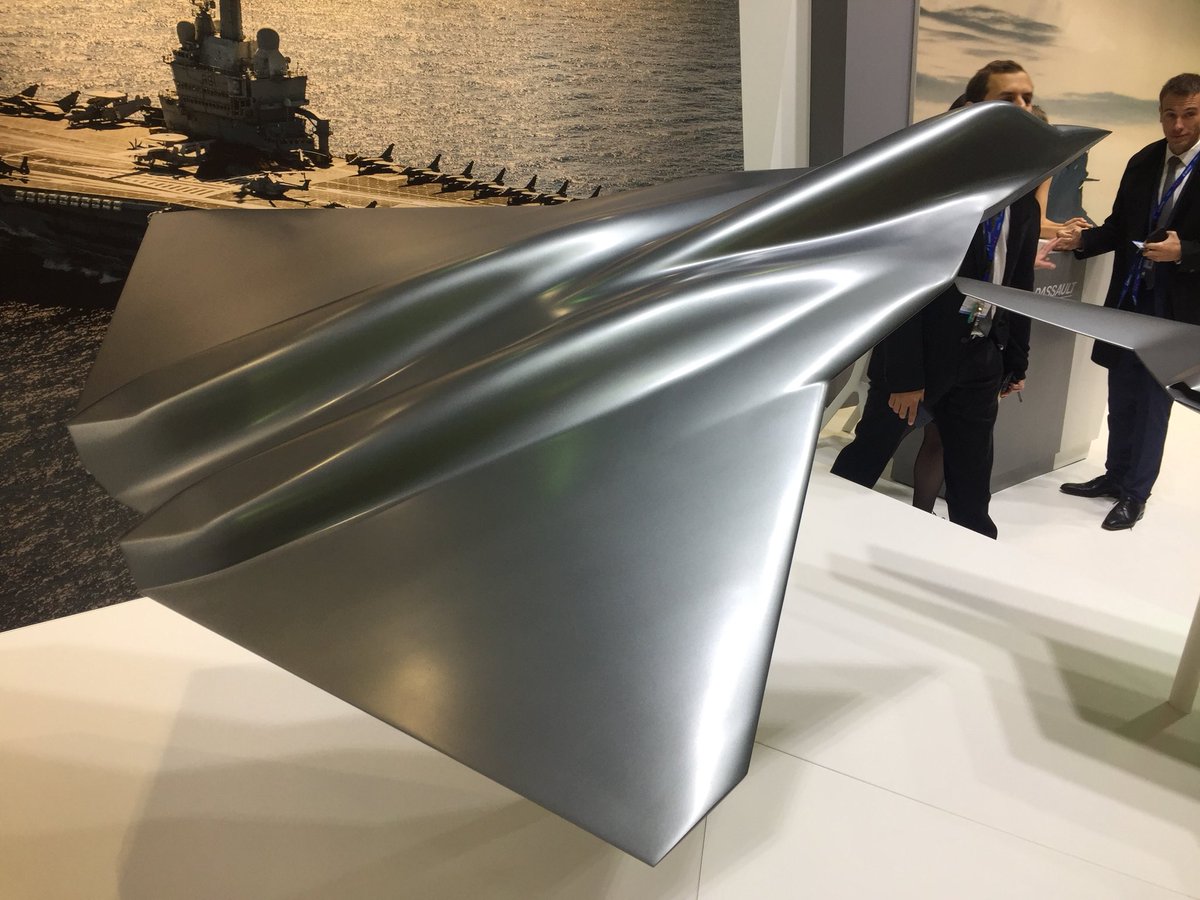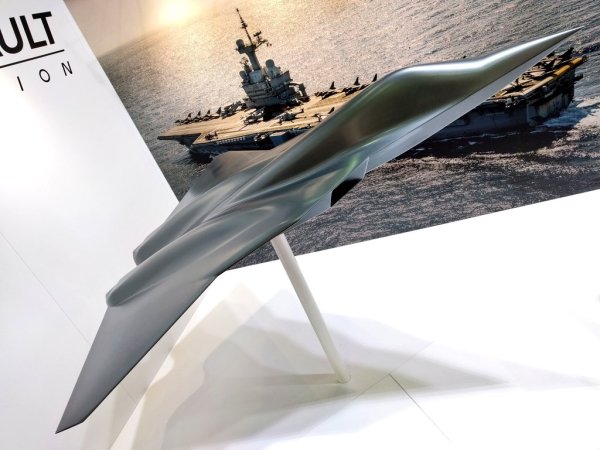 It is likely that the new fighter jet project is developing as part of Europe's Future Air Combat System (FCAS) and will eventually replace the current generation of Eurofighter and Rafale fighter aircraft by around 2035-2040.
According to a news release put out in April 2018, Germany and France have agreed on the central requirements for a new fighter jet to replace Eurofighter Typhoon and Rafale warplanes beginning in 2040.
The CEO of Dassault Aviation, Eric Trappier early said the Airbus and Dassault decided to team up to ensure that Europe retains control over its future weapons systems.
Airbus and Dassault said it was important for France and Germany to launch an initial joint study this year so they could get demonstrators of the technology done for 2025.
Trappier said the fighter jet would not be a copy of the U.S. F-35 fighter, but would be more ambitious.
https://defence-blog.com/news/france-unveils-model-of-the-new-generation-fighter.html