German army to withdraw Patriot missiles from Turkey border
Germany has announced plans to withdraw its border protection mission in Turkey. Reports suggest the move is because of high staff and material costs, not a political reaction to Turkey's attacks on Kurds.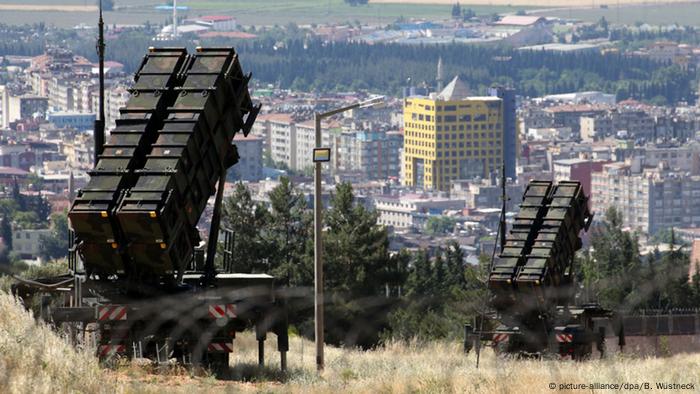 A spokesperson for the federal government confirmed a report on Saturday that the German army, the Bundeswehr, will end its mission in Turkey by the beginning of 2016.
The defense ministry announced that the 250 German soldiers and their "Patriot" missile system, stationed at Turkey's southern border to help the fellow NATO member protect itself from violence spilling over from neighboring Syria, will leave Turkey by the time the mandate ends on January 31.
The ministry's statement confirms a report in "Der Spiegel" that the controversial assignment, which has been going on for two and a half years, would not be renewed.
Turkey requested help along a stretch of land around 100 kilometers (60 miles) from Syria as part of the "Active Fence" NATO mission, as the porous border is the main way of transit for jihadists hoping to join "Islamic State" (IS) extremists.
According to German news agency DPA, the decision to recall the soldiers and missiles was made before the
renewal of violence against the Kurdish Workers Party (PKK)
by the Turkish military.
The move, said DPA's sources, is not because of increased danger to German soldiers, but rather a new review of the necessity of the mission, especially in consideration of the high demand "Active Fence" has for personnel and materials.
The mission required, DPA said, too many of the Bundeswehr's highly-trained missile specialists.
es/bk (dpa, AFP)
German army to withdraw Patriot missiles from Turkey border | News | DW.COM | 15.08.2015