At a revolutionary school in Mardan, Durkhanay Banuri dreams of becoming military chief, once a mission impossible for girls in Pakistan.
Affifa Alam, a cadet, reads a book in a library at the Pakistan Army's first Girls' Cadet College in Mardan. —AFP
Thirteen-year-old Durkhanay, a student at Pakistan's first ever Girls' Cadet College, established earlier this year in the conservative northwest, brims with enthusiasm and confidence as she sketches out her life plan.
"I want to be the army chief," she tells
AFP
. "Why not? When a woman can be prime minister, foreign minister and governor of the State Bank, she can also be chief of the army staff [...] I will make it possible and you will see."
Durkhanay and her 70 classmates in Mardan are aiming much higher.
Cadet colleges in Pakistan, which are run by the government with officers from the military's education branch, strive to prepare bright male students for the armed forces and civil services.
Their graduates are usually given preference for selection to the army, which in Pakistan can mean their future is secured: they are likely to be granted land and will benefit from the best resources and training in the country.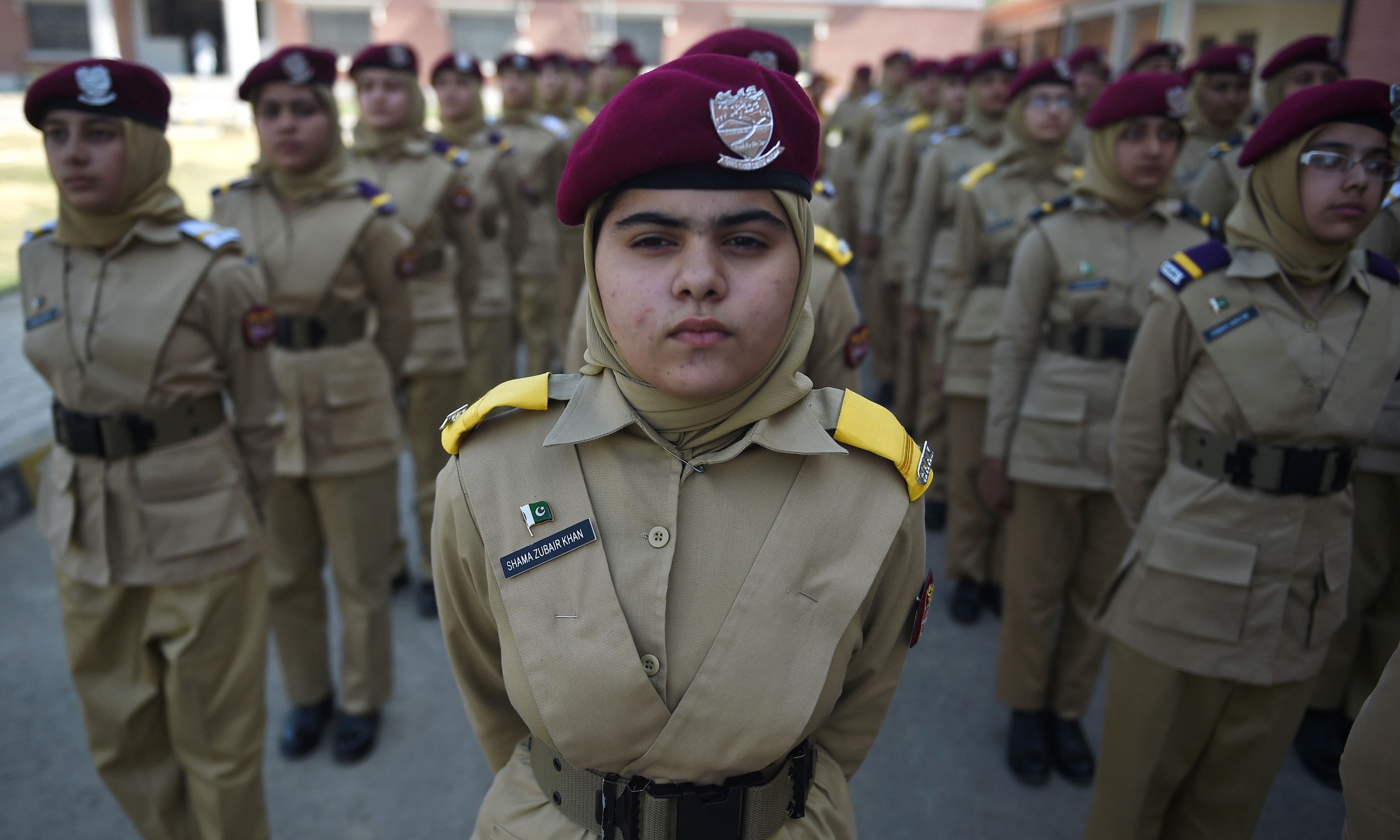 Cadets parade at the cadet college. —AFP
As a result, such colleges play an outsized role in Pakistan's education system, which has been woefully underfunded for decades.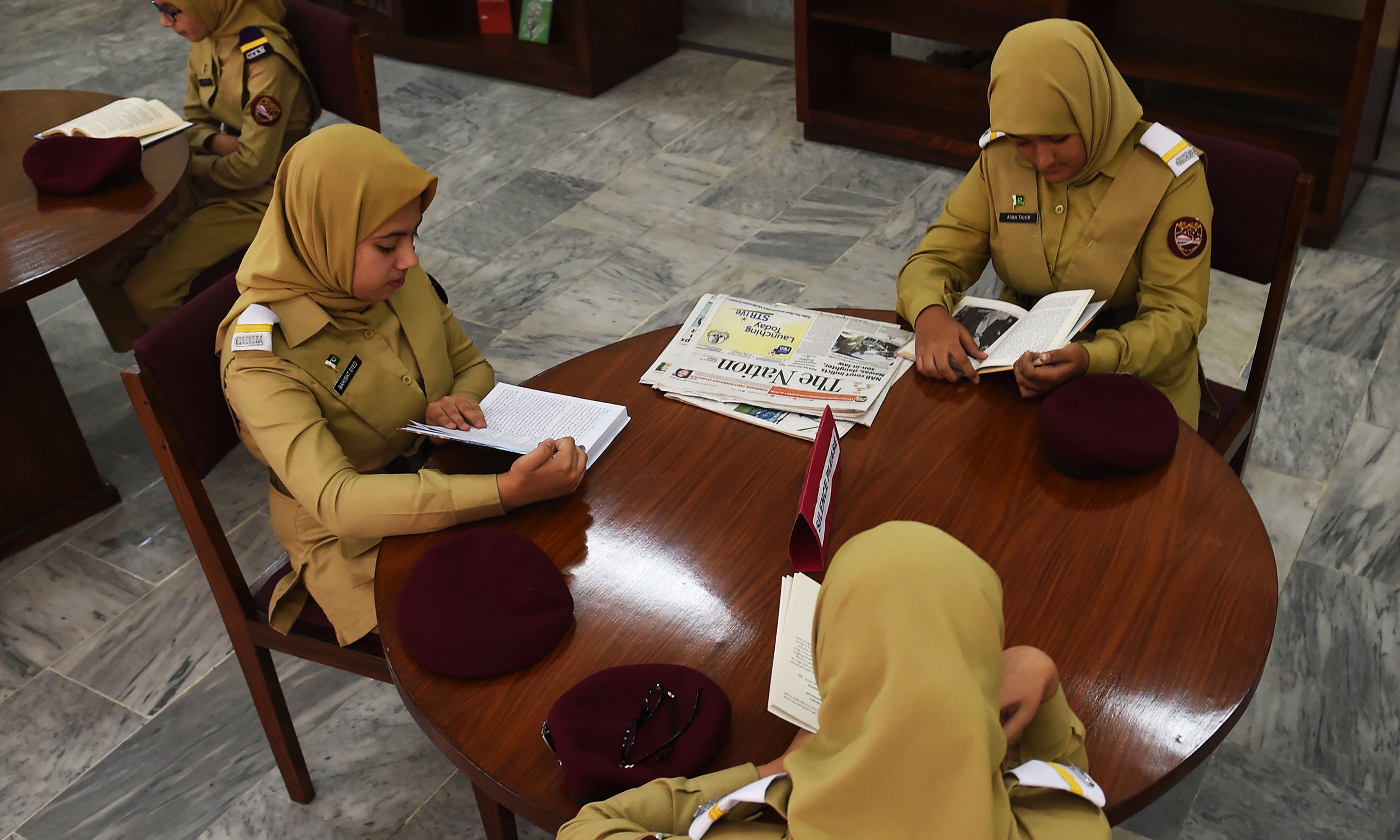 Cadets read books at the college library. —AFP
According to a 2016 government study, a staggering 24 million Pakistani children are out of school, with a larger share of girls staying home than boys — 12.8 million compared to 11.2 million.
Hundreds of boys study at the cadet colleges across the country.
But girls are still not allowed in these elite schools, with the special college at Mardan the one exception.
"Such colleges can help girls qualify to be part of the armed forces, foreign service, civil services or become engineers and doctors," said retired Brigadier Naureen Satti, underscoring their importance in the long fight for equality by Pakistan's women.
In starched khaki uniforms and red berets, Durkhanay and her classmates march the parade ground, stepping to the beat of a barking drill instructor, before racing to change into physical training and martial arts kits.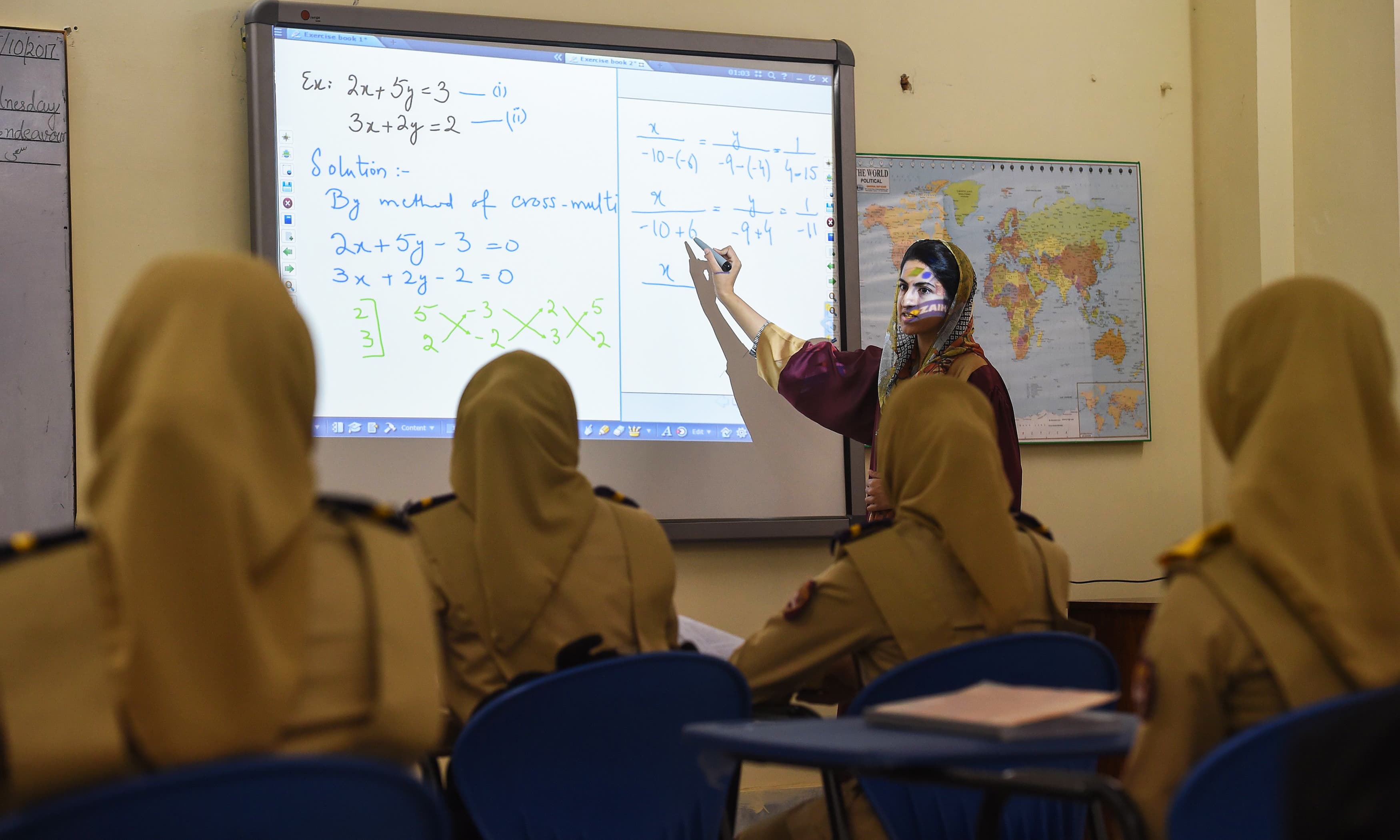 Girls attend a class at the Army's first Girls' Cadet College in Mardan. —AFP
'Game changer'
The military would not disclose how many of its members, which a 2015 Credit Suisse report said number more than 700,000 active personnel, are currently women.
But a senior security official told
AFP
on condition of anonymity that at least 4,000 are now believed to be serving in the armed forces.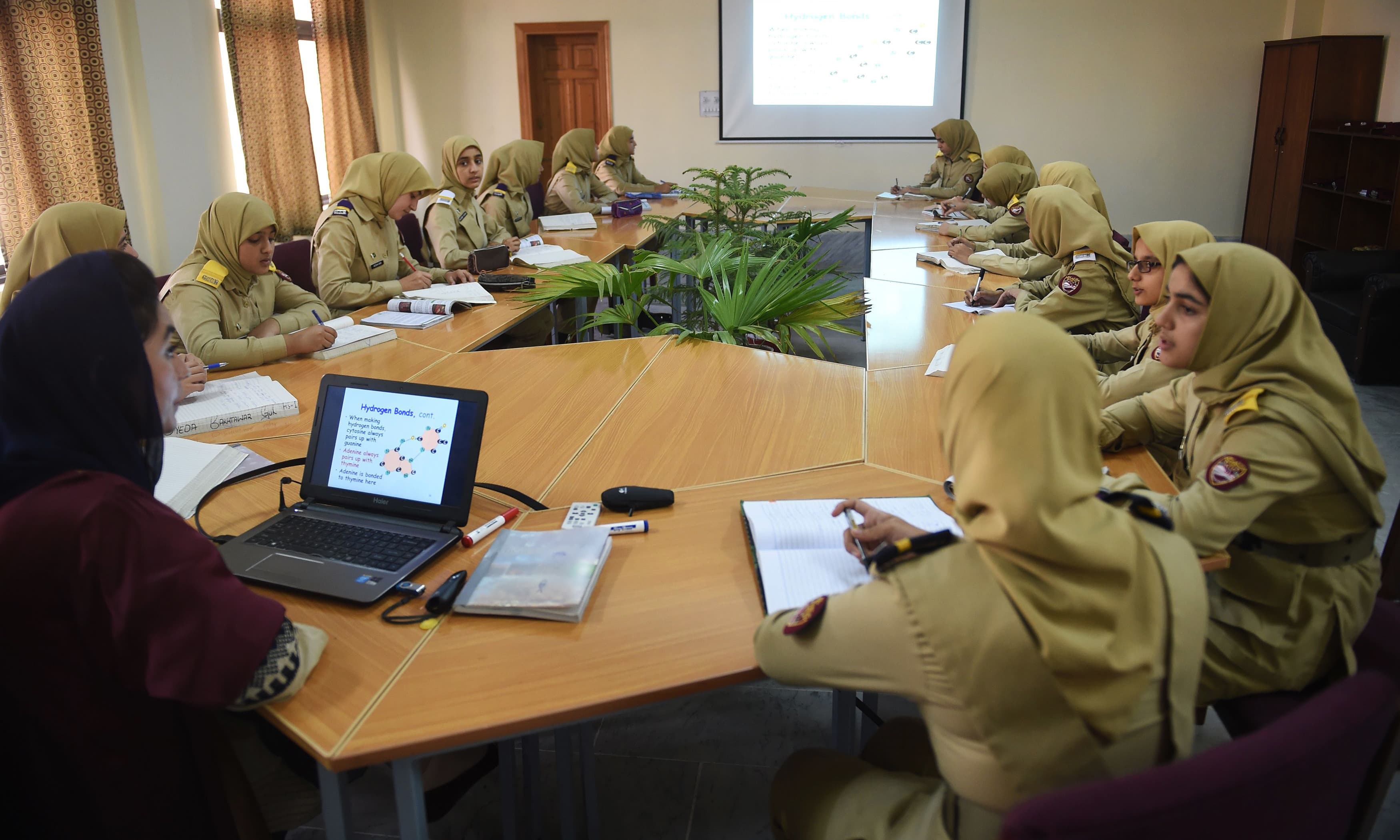 Girls attend a lecture at the cadet college. —AFP
He gave no further details, and it is unclear how far the women have managed to foray from their administrative past, though some have managed to become high profile role models — including, notably,
Ayesha Farooq
, who in 2013 became Pakistan's first ever female fighter pilot.
The Girls' Cadet College principal, brigadier retired Javid Sarwar, vowed his students would be prepared for whatever they wanted to do, "including the armed forces".
"I want these girls to avail their brilliance and fight injustices in society, and this is possible if they get a standard education," he told
AFP
, adding that plans are to induct a second batch of 80 girls from all over Pakistan by March next year.
Cadets march the parade ground before racing to change into physical training and martial arts kits. —AFP
For Rs57,000 each three-term semester, his students get room and board along with access to computers and the internet, a luxury for most Pakistani schools.
It is a "game changer" in a region where conservative norms see many women keep some form of purdah — confined to women's-only quarters at home — and "could only dream of coming out of their houses in the past", says college vice principal Shama Javed.
Durkhanay and her classmates are confident the college will give them a fighting chance in Pakistan.
Affifa Alam, who wants to follow Farooq's path and become an air force pilot, said the college represents a "big change".
"This will help us (in) realising the dream of women's empowerment," she said.
https://www.dawn.com/news/1379948