Indian Soldiers raped 30 women in Kashmir
It has been reported by BBC Urdu that about 26 years from now, Indian soldiers went with the intention of raping the Kashmiri women residing in the villages of Kunan and Poshpora. They raped 30 women in total, all seeking justice until now.
The two women, whose name aren't disclosed, lived in the village of Kunan, the Indian administered Kashmir's Kupwara district. When two women of the valley were interviewed, they were shaking in fear recalling the night of 23rd February 1991. It was the night of winters and two were heading to beds when they heard loud knocks on their doors.
It was that time when the Indian army was conducting a large-scale military operation so that they could control the people of Kashmir. What is known as "cordon and search" operations and are actually a crackdown against the Kashmiris? Such search operations are still being carried out and let us discover what happens in them.
The army would raid into the house, men are taken out, tortured to an extent that the people of faraway would be shaken by the men's cries and viewers would be disturbed for days. The suspects were taken away and would rarely return.
The women, well they were raped. The kids were beaten, and the houses were damaged on purpose. The two women, who were interviewed by the BBC reported that they were both raped by the Indian soldiers. They entered the house; the men were taken out and the house was searched. They could only find two women and their kids.
A newlywed woman was taken by two Indian soldiers and was raped by them. A woman who had a 2 years old daughter was dragged, her daughter fell-off from the window and got disabled for a lifetime. She was raped by 5 Indian soldiers.
But now, the Kashmiri women are seeking justice. Why were they raped: mass raped indeed? What was their fault? Is there any crime whose punishment is mass-rape? They have filed a petition against the violation of their rights. They need compensation over the injustice.
Naeem Akhtar, the state minster says that even though we know much about the violations and most are true, we don't have much proof of them. In 2013 the case filed by the Kashmiri women against the Indian soldiers was reopened.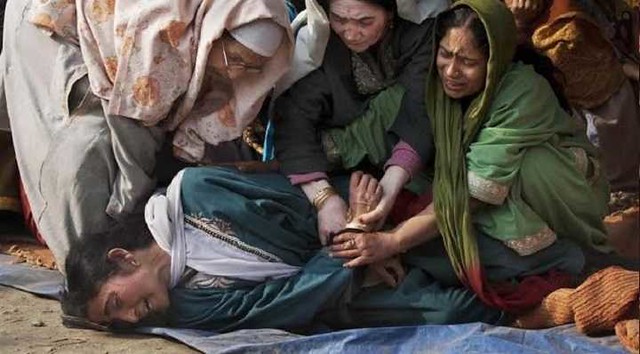 Natasha Rather, who is a brave, young author has penned her name in the petition. She is the author of the award-winning book" do you remember Kunan Poshpora?" felt that there is quite an evidence to reopen the case. The case was heard in the Court of J&K, and it was in favor of Kashmiri women.
It was challenged in the Supreme court of India and was closed as Indian Army denied allegations, and never came forth for statements.