3:37 pm - 08 Jun 2016
Iran's Relationship with Terrorist Organizations: A study of Iranian violence psychology from the revolution until now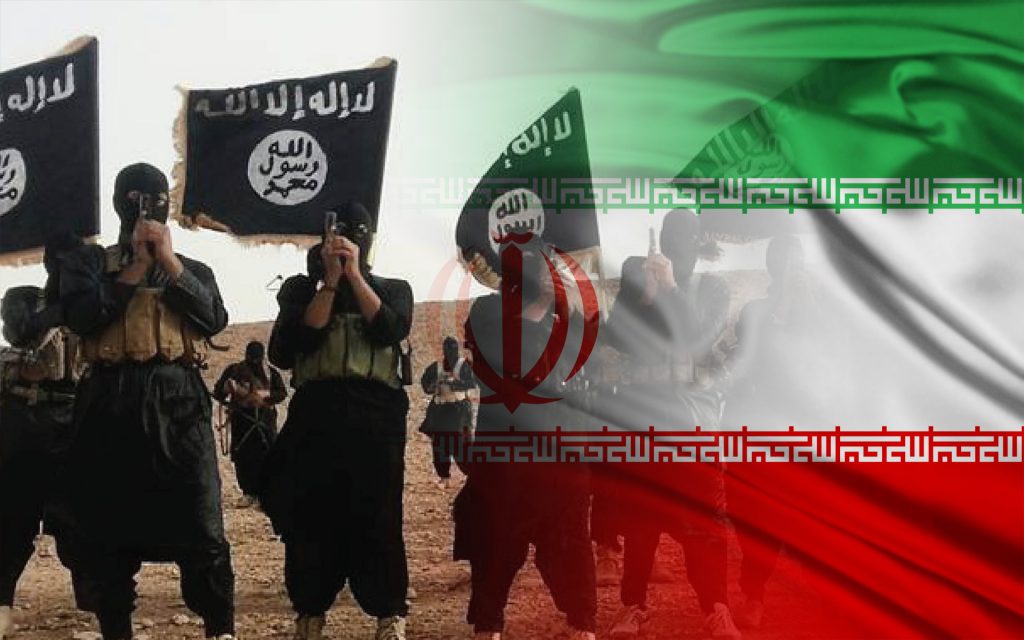 ♦ Introduction
Iran's policy makers are aware that their policies have supported, both politically and religiously, extremists and militants in the region and around the world. Perhaps these policies are undertaken to serve the political or sectarian interests of Iran and its allies.
Iran's policies presented themselves as being morals-based, and this galvanized support among the oppressed supporters of rebel and liberation movements across the world, however, the nefarious truth concerning the motivation behind Iran's policies have been revealed, particularly after the Syrian war.
It has become apparent that Iran has been repressing these rebel and liberation movements with its army and Revolutionary Guards, and has killed the oppressed using explosives. Iran has also cut off diplomatic ties to states that previously had amicable relations to Iran, due to their objection of the current Iranian policies.
Iran has cooperated with the Islamic Group in Egypt, from which Al-Qaida originated, with Al-Qaeda itself and the Taliban in Afghanistan, as well as with the Muslim Brotherhood and Hamas. Despite cooperating with these groups, Iran labeled them as terrorists following the Syrian war when their interest conflicted with Iran's.

Despite that the entire world considered Al-Qaeda a terrorist organization, Iran has harbored a number of its leaders, some of whom were wanted by Saudi Arabia, the Gulf States authorities, or the United States.
Iran has benefited more from these Islamic groups, than they have benefited from Iran. Iran viewed them as a tool that could be utilized to exert international pressure, and played with their existence on Iranian territory. They validate Iran's allegations and through their media, promote the idea that terrorists are only Sunnis. These groups have not benefitted from Iran except for purchasing Iranian weapons.
The term "terrorism" in Iranian policy is loose and does not have an exact definition. According to Iranian policy, a terrorist who not one who practices violence or terrorizes defenseless citizen, but rather "anyone who deviates from Iranian policies can be considered a terrorist of a Zio-American agent," (despite the fact that these individuals have been supported by Iran itself recently).
This study aims to stand on the prominent landmarks of the relation between Iran and militants, and examine how Iran has benefitted from these militants in the context of its imperialist project in the region, and has employed religion and creed to serve its expansive ambitions.
♦ Exclusion and Violence in the Writings of Khomeini
Khomeini's writings contain expressions of violence and exclude all dissenting opinions. This man has made himself a state entity, and even went as far as making himself "the Shiites entity," speaking on behalf of Islam and considering himself a representative of the religion. In this way, he could label anyone who contradicts him as being against religion.
Khomeini bestowed himself with powers, exceeding not only commanders, leaders, and presidents, but even the powers of the prophets.
He also gave himself the right to cancel Pray, Fasting, and Zakat if necessary: "The government of religion is the first pillar of Islam, and has priority over secondary pillars, such as Prayer, Fasting and Hajj. In order to protect Islam, secondary pillars can be suspended."
[1]
As in the word of Muhammad Shirazi (1338 AH – 1920 AD): "God (Allah) has delegated the legislative and formative leadership to the Imams, and they have the reins of the world to dispose of them in creation and execution."
In the words of Khomeini (1320 – 1409 AH / 1902 – 1989 AD): "The Judgment of creatures is upon you and will return to you…and the Imam has the overall leadership making him responsible for every individual; a ruler over consciences and hearts. Moreover, Imams have the place of neither a king, nor a prophet. They are lights staring at the Throne of God (Allah)."
[2]
Thus, Khomeini was revered at a level, not attained by the priesthood in the European Dark Ages.
[3]
This sanctification and infallibility, with which he attributed himself, made him the first man of exclusion powers. It was not only Sunni offenders who faced potential punitive measures, but also Shiites themselves, as demonstrated by his deputy Montazeri, who was held under house arrest.
Khomeini saw no religious, moral, or even human objection to Sunni destruction
[4]
. Infallible imams defamed them, cursed them, and mentioned their misdeeds.
Among these explicit words and other similar statements, we can recognize the Iranian political philosophy behind its position towards Sunni countries, led by Saudi Arabia. Iran wants to destroy the Sunni world with Khomeini's words, and there is no doubt that terrorist organizations constitute one of the destructive tools used by Iran in order to accomplish this purpose.
The Shia jurisprudence contains many radical and exclusionary provisions that were stated in the specific context of their environment. Khomeini and his followers began applying them in a way that was distorted from their real purpose and background.
This is clearly reflected in the following examples about the practical implementation of these policies by the Persian state of Khomeini.
♦ Iran's Relationship with the Islamic Group in Egypt
The Islamic Group in Egypt is an extremist group, which rebelled against the state and society, killed tens of thousands of Egyptians, and exhausted the Egyptian state in the seventies, eighties, and early nineties of the twentieth century. Furthermore, this group assassinated President Anwar Al-Sadat and killed dozens of journals. This group comprises the core of al-Qaeda in the region.
Iran has close links to the Islamic Group's members, especially after the success of the Khomeini revolution and the reception of the Shah by the Egyptian regime. The Persian state has animosity towards Egypt and towards its regime at that time. Iran has supported insurgents, who are engaged in terrorist attacks against the Egyptian state. The Islamic Group then assassinated President Al-Sadat; the assassinator is suspected to be Alislampoli, whose name has been given to one of the main streets in Iran.
Iran received leaders of the group fleeing from court judgments in Egypt. This group was led by Mustafa Hamza, who stayed in Tehran until after 2000 AD, before moving to London. Mustafa Hamza and his brother, both of whom are leaders of the Islamic Group, called for Egypt to reconcile with Iran and criticized the severing of Egyptian-Iranian relations.
[5]
As mentioned previously, the Islamic Group is the nucleus of al-Qaeda. In addition to participating in the armed resistance against Bashar al-Assad's forces in Syria, the group also sent dozens of militants to fight with Jabhat Alnosra. The Islamic Group's leader, Rifai Taha, died in Syria in April 2016 AD.
The paradox is that after being a jihadist organization in Iran's eyes during the domestic struggle against Egyptian security forces, the Islamic Group has now become a terrorist organization due to fighting Bashar Al-Assad's forces in Syria.
Iran is using extremist groups to serve its interests and objectives in the Arab and Muslim world. Iran then takes advantage of the distortions it has created in order to place the blame on Sunni Islam.