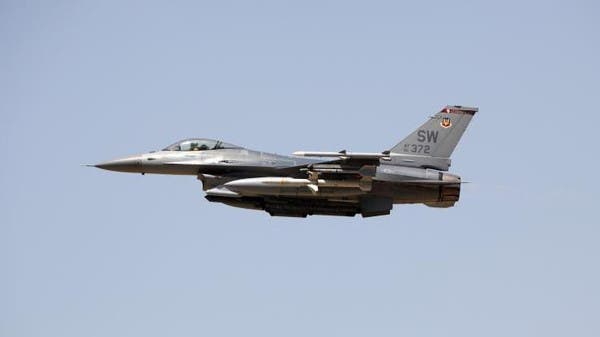 Washington agreed to sell 36 F-16s to Iraq, but the purchase has been a source of contention, with Baghdad repeatedly complaining that they have not been delivered quickly enough. (File photo: Reuters)
AFP, Baghdad
Friday, 26 June 2015
Iraqi pilot Rasid Mohammed Sadiq was killed when his F-16 fighter plane crashed during a training mission in the United States, the Iraqi defense ministry said Friday.
Search teams found the body of Sadiq, a brigadier, at the site of the crash in the state of Arizona, said a statement mourning the death.
The accident, which took place Wednesday, happened during an aerial refueling maneuver, a U.S. defense official said.
The U.S. embassy in Baghdad said Sadiq "was in the final days of his training, and he was looking forward to returning to his home."
Washington agreed to sell 36 F-16s to Iraq, but the purchase has been a source of contention, with Baghdad repeatedly complaining that they have not been delivered quickly enough.
Insecurity in Iraq, where the Islamic State group overran major territory last June, has delayed the delivery of the jets, with the first batch being sent to Arizona, where Iraqi pilots have been training.
When they arrive in Iraq, the F-16s will be a significant boost for the country's air force, both in terms of air defense and ground attack.
Last Update: Friday, 26 June 2015 KSA 13:35 - GMT 10:35
http://english.alarabiya.net/en/News/middle-east/2015/06/26/Iraq-F-16-pilot-killed-in-crash-on-U-S-training-mission-.html