Jeremy Binnie, London
- IHS Jane's Defence Weekly
01 July 2015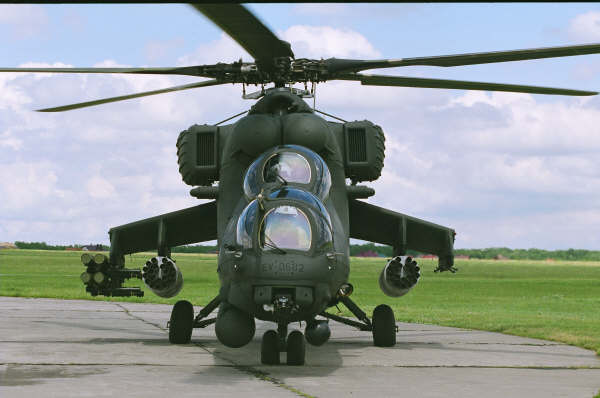 The Iraqi Ministry of Defence (MoD) announced on 2 July that it has taken delivery of four more "advanced combat helicopters" from Russia.
It did not identify the type of aircraft that has been delivered. Iraq currently has Mi-28NE Night Hunter attack helicopters and Mi-35M assault helicopters on order from Russia.
The MoD statement came two days after social media reports that another batch of Mi-35Ms had arrived in the country.
Iraq receives four more Russian combat helicopters - IHS Jane's 360