It seems to be time for another round of the periodical "is the U.S. Navy big enough?" debate, which sweeps across the American defense commentator community at least once a year and usually fails to yield any significant new insights.
As I noted
here
, the U.S. Navy is requesting $161 billion (a $11.8 billion increase) in funds for the next fiscal year. Some of the procurement highlights outlined in the budget include three new Littoral Combat Ships, and two Virginia-class attack submarines, among other things. At the end of the decade the fleet will number greater than 300 ships,
according
to Secretary of the Navy Ray Mabus.
The usual
modus operandi
in the "is the U.S. Navy big enough" discourse is that an outsider or "non-expert" puts forward the sweeping proposition that U.S. naval forces are adequate given their likely opponents in a future conflict. Meanwhile, an insider (a retired naval officer or former Pentagon official now working for a DC-based think tank) urges readers to take heed of the Cassandra-like warnings from him and his peers about the true state of the United States Navy, religiously noting its unique contribution in upholding the current international order while simultaneously emphasizing the growing
technical
capabilities of naval competitors.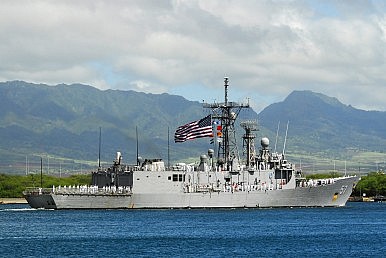 Source:
Is the US Navy Big Enough? | The Diplomat