Kellyanne Conway says Trump to make 'big announcement' on West Bank annexation
Kellyanne Conway, a top adviser to Donald Trump, said on Wednesday the US president would soon have a "big announcement" about Israel's planned annexation of parts of the West Bank.
Prime Minister Benjamin Netanyahu has vowed to begin the process as early as July 1. Officials in the Trump administration are set to decide this week on whether to approve Netanyahu's declared plan.
"There are conversations being had. Obviously the president will have an announcement. He's talked about this in the past and I'll leave it to him to give you a big announcement. Very happy those talks continue," Conway told reporters at the White House.
"Let's just see, because he wants to be an agent for peace in the Middle East and he's trying to do that," Conway said. "He has tried to bring peace to the Middle East in many different ways"
When asked if Trump was concerned about a backlash from Arab states and the Palestinians over Israel's annexation plans, Conway downplayed the fears, citing the muted response to Trump's decision to move the US embassy to Jerusalem, which he announced in December 2017.
.....
.....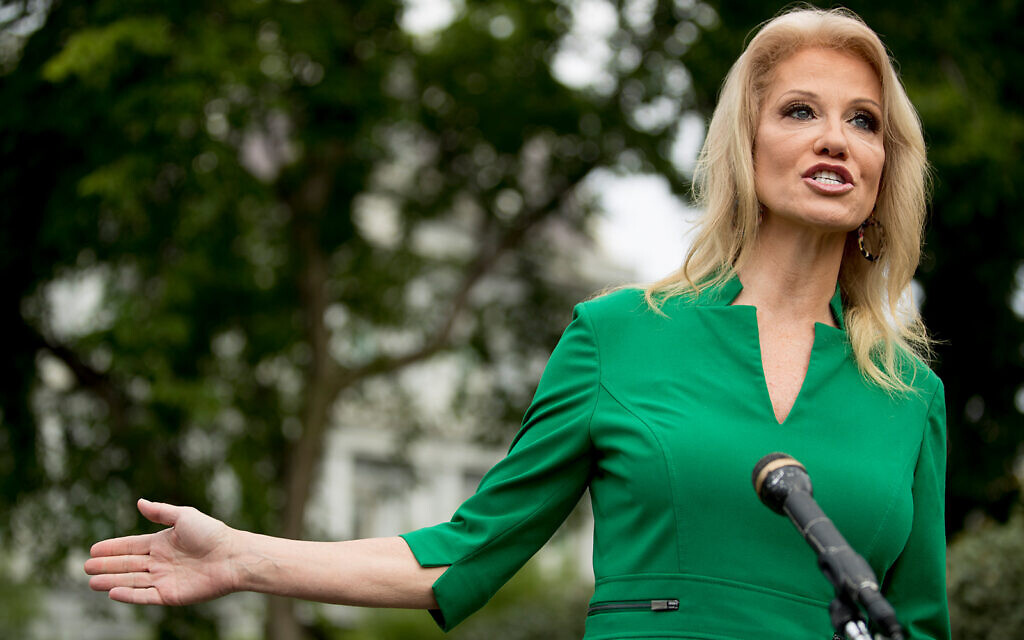 Top adviser to US president says he aims to be 'agent for peace in the Middle East,' calls fears of backlash to Israel's planned annexation move a 'scare tactic'
www.timesofisrael.com