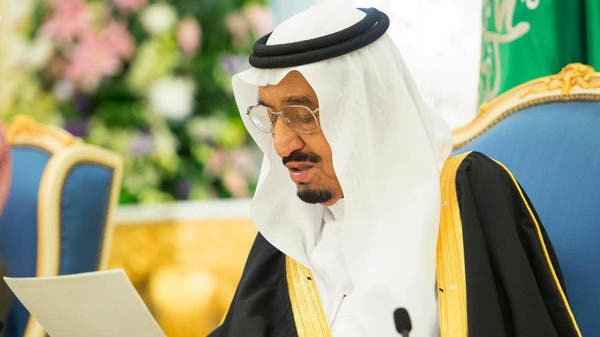 Saudi Arabia's King Salman announces the allocation of 1 billion riyals towards the Yemen relief center in the kingdom. (File: AP)
By Staff writer | Al Arabiya News
Wednesday, 13 May 2015
King Salman doubled Saudi Arabia's aid commitment to Yemen to $540 million on Wednesday.
"We announce that we are setting aside one billion riyals ($266 million) for aid and humanitarian operations... in addition to more than one billion riyals ($274 million) we had already pledged," the official Saudi Press Agency quoted the king as saying.
On April 18, the kingdom pledged the entire $274 million sought by the United Nations in an appeal for emergency assistance to help victims of the war in Yemen.
The U.N. said that that money would "meet the life-saving and protection needs of 7.5 million people affected" by a deepening humanitarian crisis in Yemen.
"Projects and partners have been identified for implementation of the grant but money has not been disbursed yet, so it is still a pledge," Jens Laerke, spokesman for the U.N. humanitarian agency OCHA, said on Tuesday, according to Agence France-Presse.
An Arab alliance led by Saudi Arabia began military operations in Yemen in late March to try to support legitimate President Abdrabbo Mansour Hadi against Iranian-backed Houthi militias.
Last Update: Wednesday, 13 May 2015 KSA 14:48 - GMT 11:48
http://english.alarabiya.net/en/News/middle-east/2015/05/13/King-Salman-allocates-1-bln-riyals-towards-Yemen-relief.html