The NH90 Tactical Transport Helicopter (TTH) is a multi-role military transport helicopter manufactured by NHIndustries, a consortium owned by AgustaWestland (32%), Eurocopter (62.5%), and Stork Fokker (5.5%).
The helicopter can be deployed in wide range of missions such as troop transport, search and rescue (SAR), medical evacuation (MEDEVAC), casualty evacuation (CASEVAC), special operations including counter terrorism, electronic warfare, airborne command post, VIP transport and utility support including disaster relief. It can transport up to 20 fully equipped troops.
The NH90 helicopter programme is managed by the NAHEMA (Nato Helicopter Management Agency) and NHIndustries. NHIndustries also produces
NFH
, which is a naval version of the NH90.
Design of the tactical transport helicopter
The TTH incorporates a low-weight composite airframe. Its strengthened structure increases the fatigue life and can withstand corrosion and battlefield damage. The helicopter features a fully composite crash-worthy fuselage. The fuselage is provided with a rear ramp to enable the loading of a light tactical vehicle.
The composite rotor blades are designed to enhance damage tolerance and component life while delivering improved aerodynamic performance. The TTH version is specially configured to meet the requirements of utility based operations in all environments by day and night. The modular cabin design allows the operators to perform modifications according to their specific missions and roles.
The helicopter has a length of 19.56m (rotors turning), width of 4.62m and a height of 5.2m. It can transport up to 20 troops or more than 2,500kg of cargo.
Cockpit and avionics
The cockpit accommodates a pilot and a co-pilot. The full glass cockpit is equipped with an integrated avionic suite, advanced controls, a communication suite, and a navigation system. It is also equipped with multifunction displays.
The fly-by-wire controls with four-axis automatic flight control system reduce crew workload. Other mission systems include helmet mounted sight and display, forward looking infrared (FLIR) system, weather radar, digital map generator, and an on-board monitoring and diagnostic system.
Armament, self-protection and survivability of the NH90
The NH90 TTH is provided with a fully integrated weapon system, allowing the helicopter to operate in potential asymmetric threat environments. The helicopter is armed with a door mounted 7.62mm or 12.7mm pintle machine gun.
The helicopter offers a high degree of ballistic tolerance and survivability features, which are essential when flying in a combat environment. It is equipped with an advanced self protection suite including a laser warning sensor, radar warning receiver, missile launch detection system and chaff/flare dispensing system.
NH90 engines
"The NH90 TTH can fly at a maximum altitude of 6,000m."
The NH90 TTH is powered by two Rolls-Royce-Turbomeca RTM322 engines. The twin-shaft engine features a three-stage compressor driven by a two-stage gas generator turbine. Each engine generates a power output of 2,327shp. The operation is controlled by a Full Authority Digital Engine Control (FADEC) system.
Performance
The NH90 TTH can fly at a maximum altitude of 6,000m. The rate of climb of the helicopter is 8m/s. The maximum takeoff weight of the TTH is 10,600kg. The helicopter has a maximum speed of 300km/h and a range of 780km with internal fuel. It can fly for up to 4.45 hours on internal fuel.
-
Cockpit
-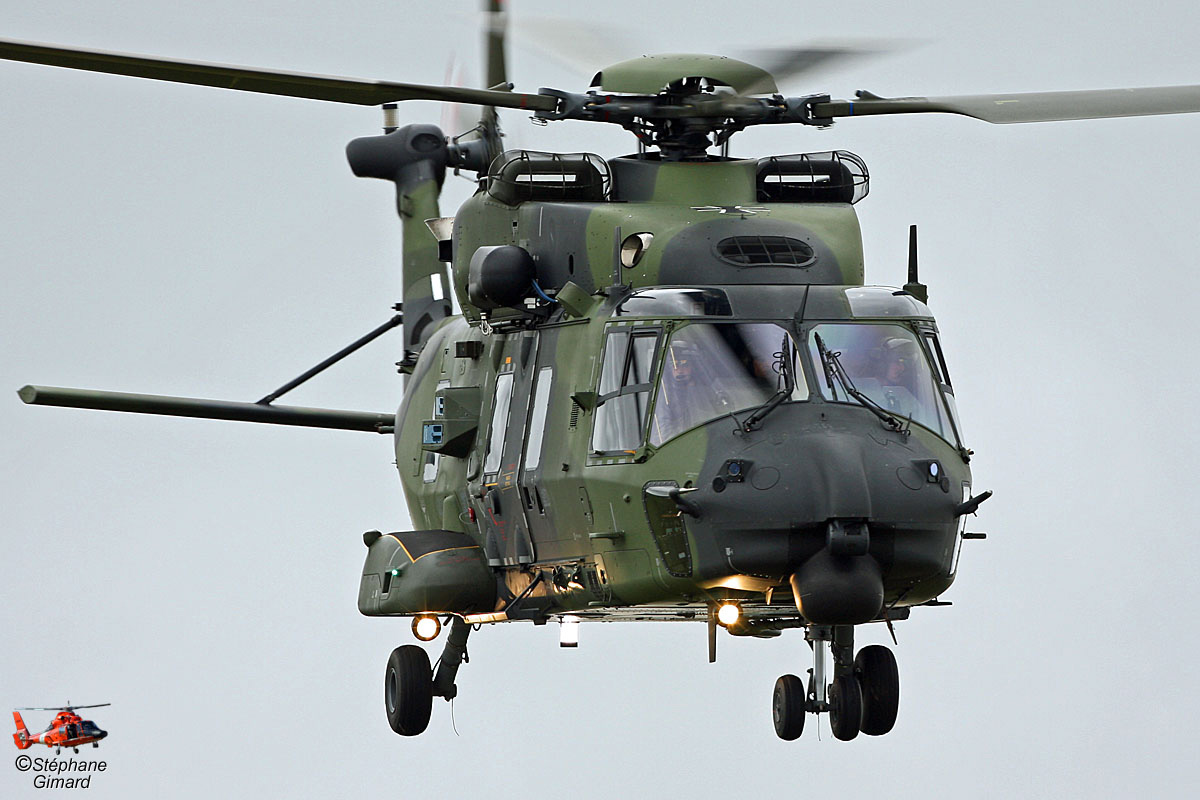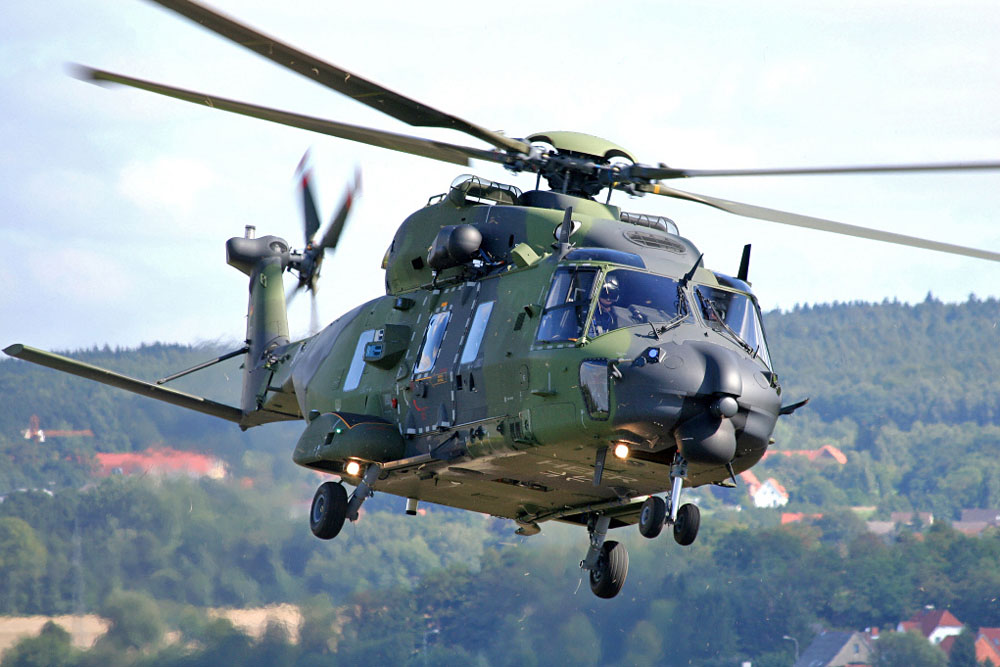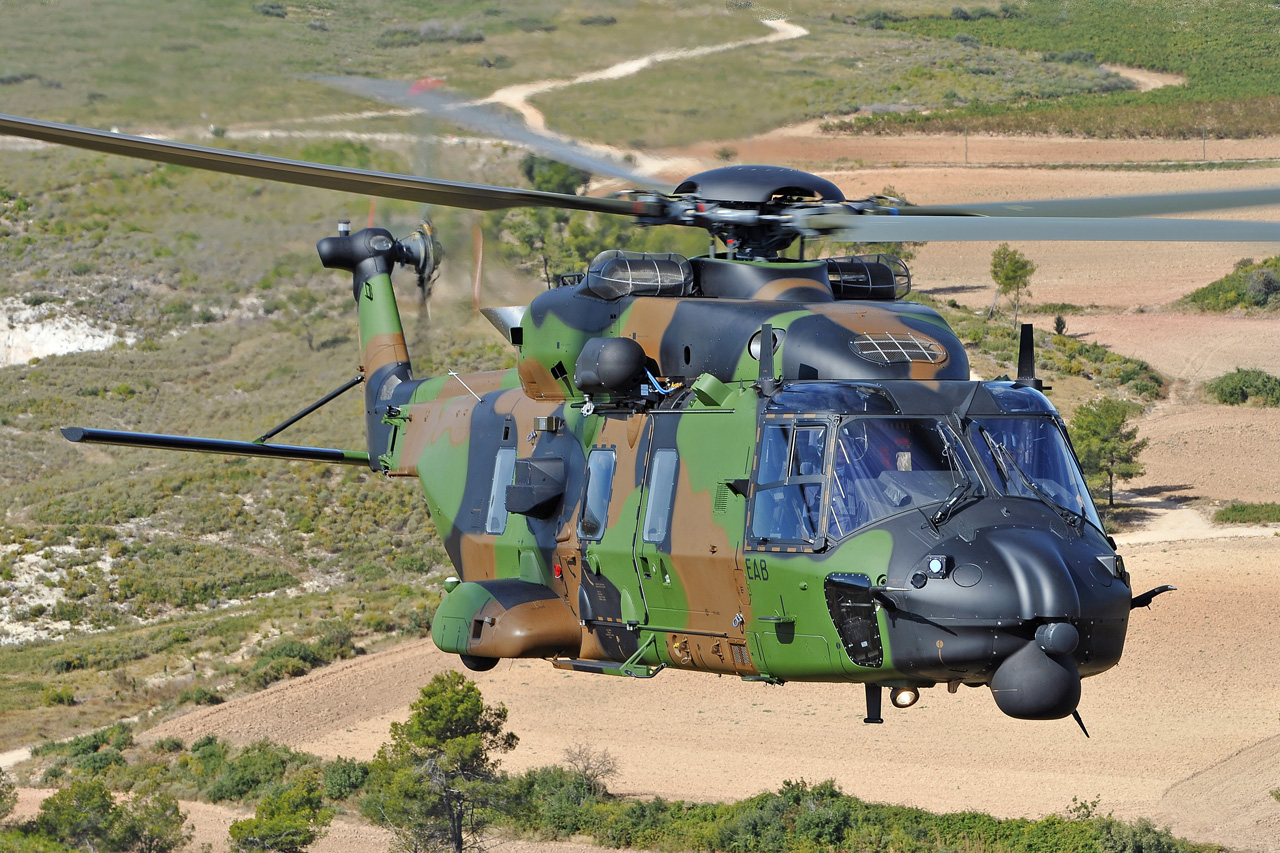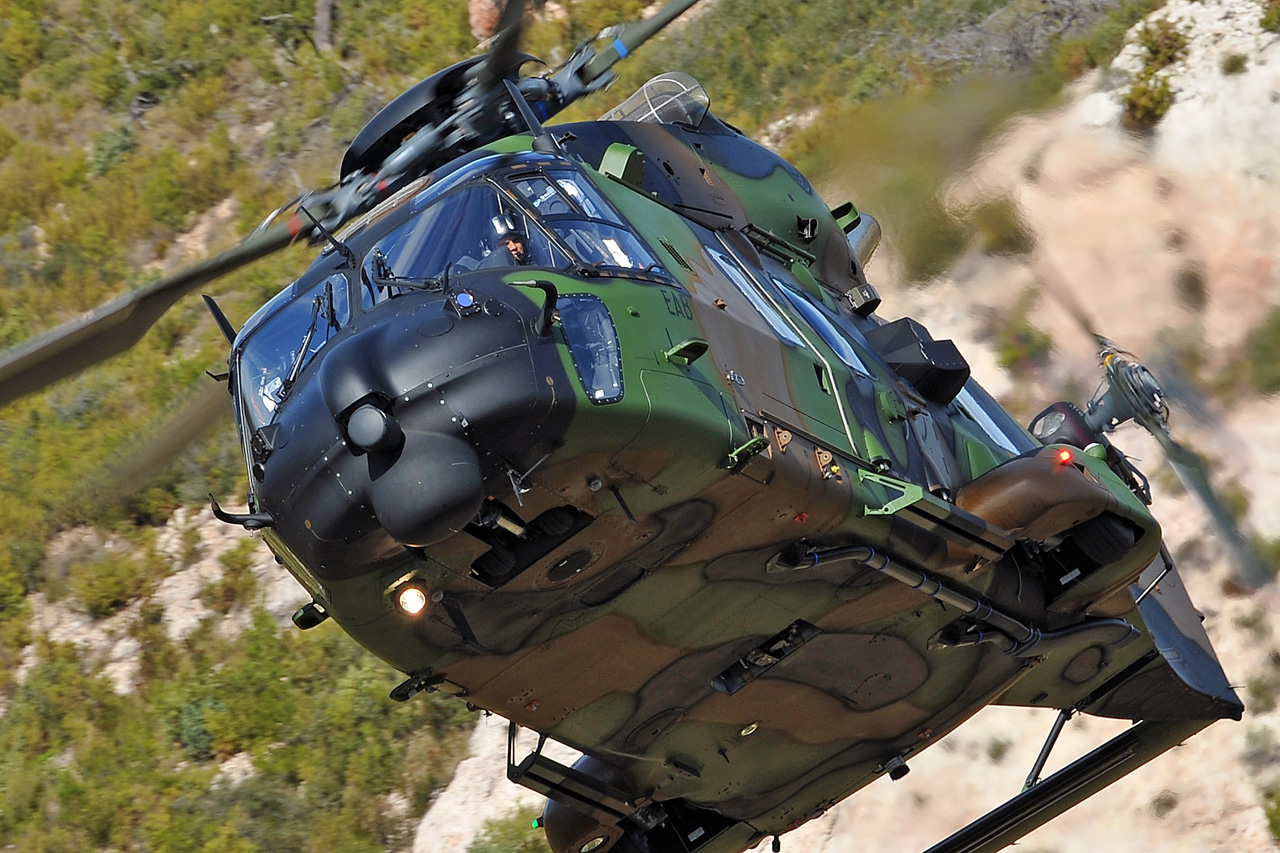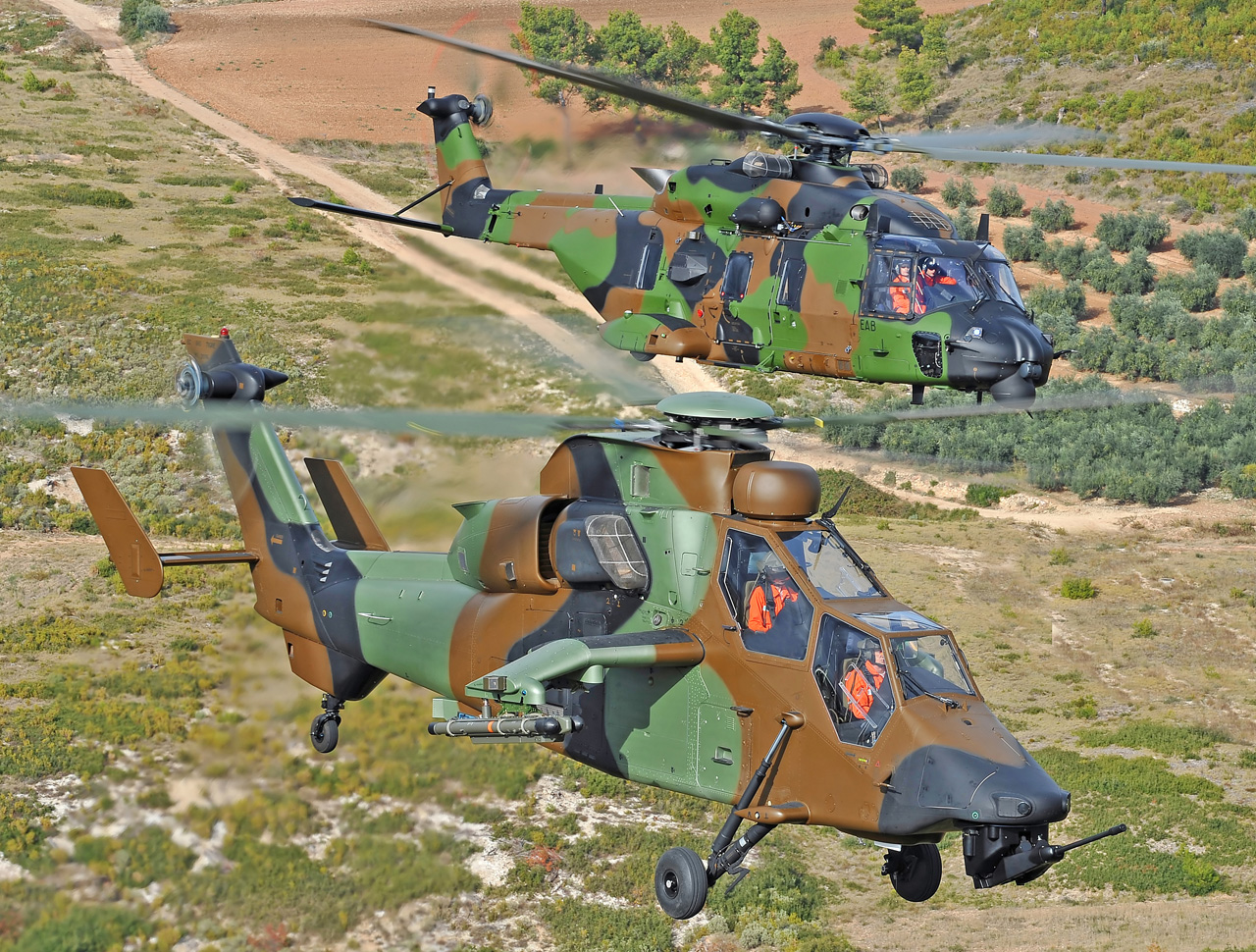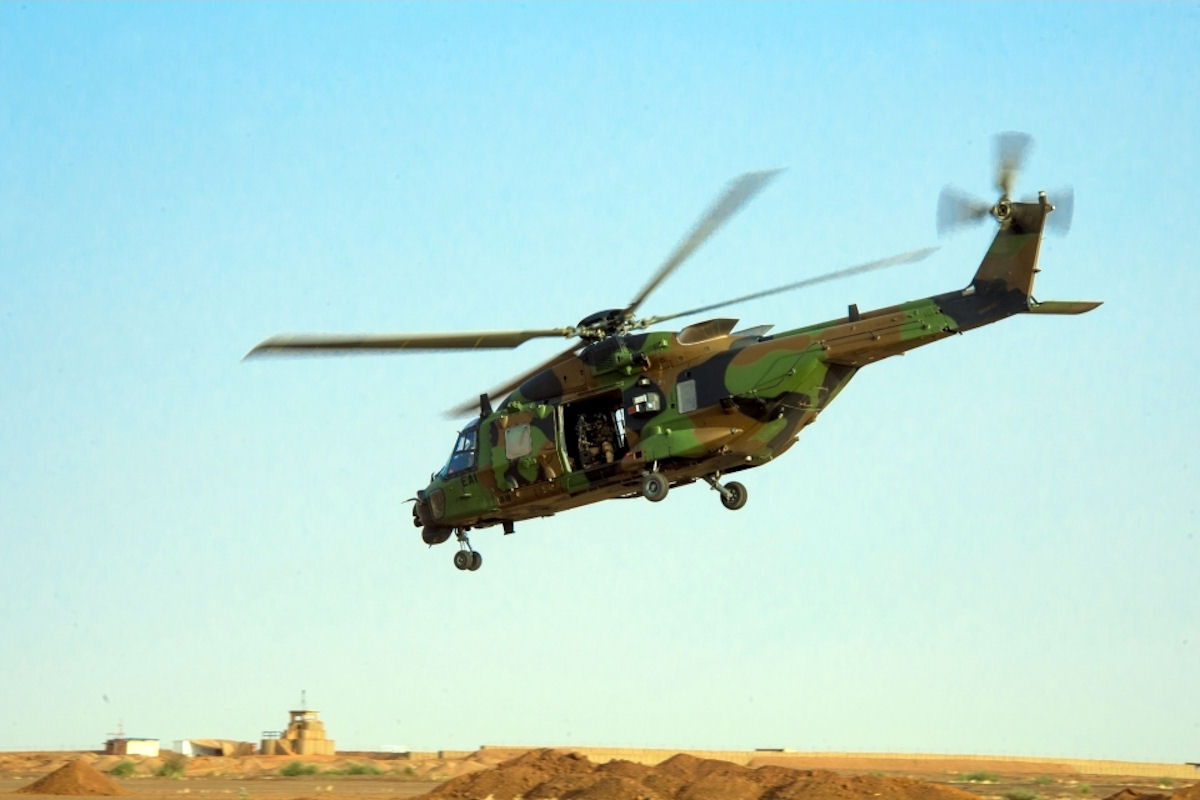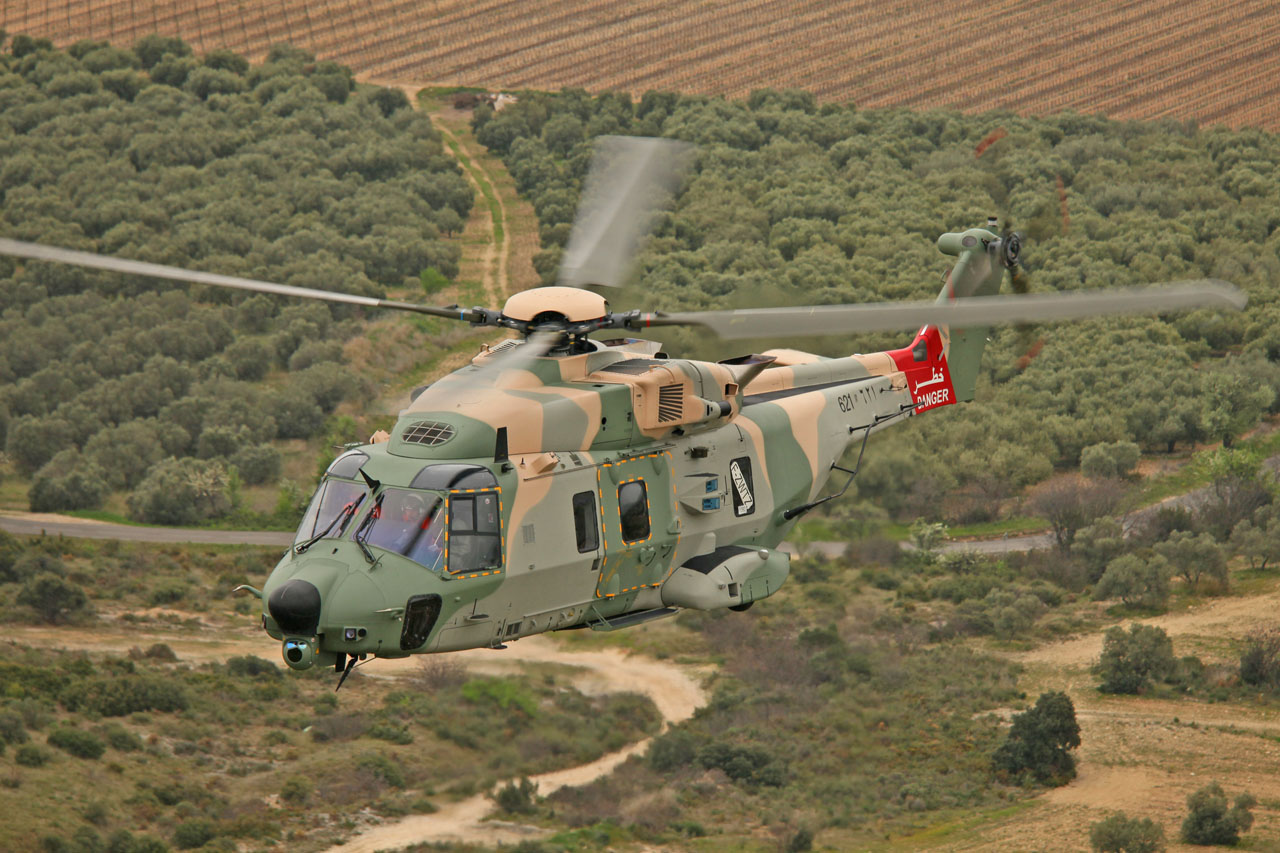 @Legend
@Scorpion
@Rakan.SA
@WebMaster
@Gasoline
See this sexy machine.

Last edited: