Future founder of Pakistan, Muhammad Ali Jinnah, on the April 1946 cover of TIME. He is shown in the midst of a geopolitical struggle in British India.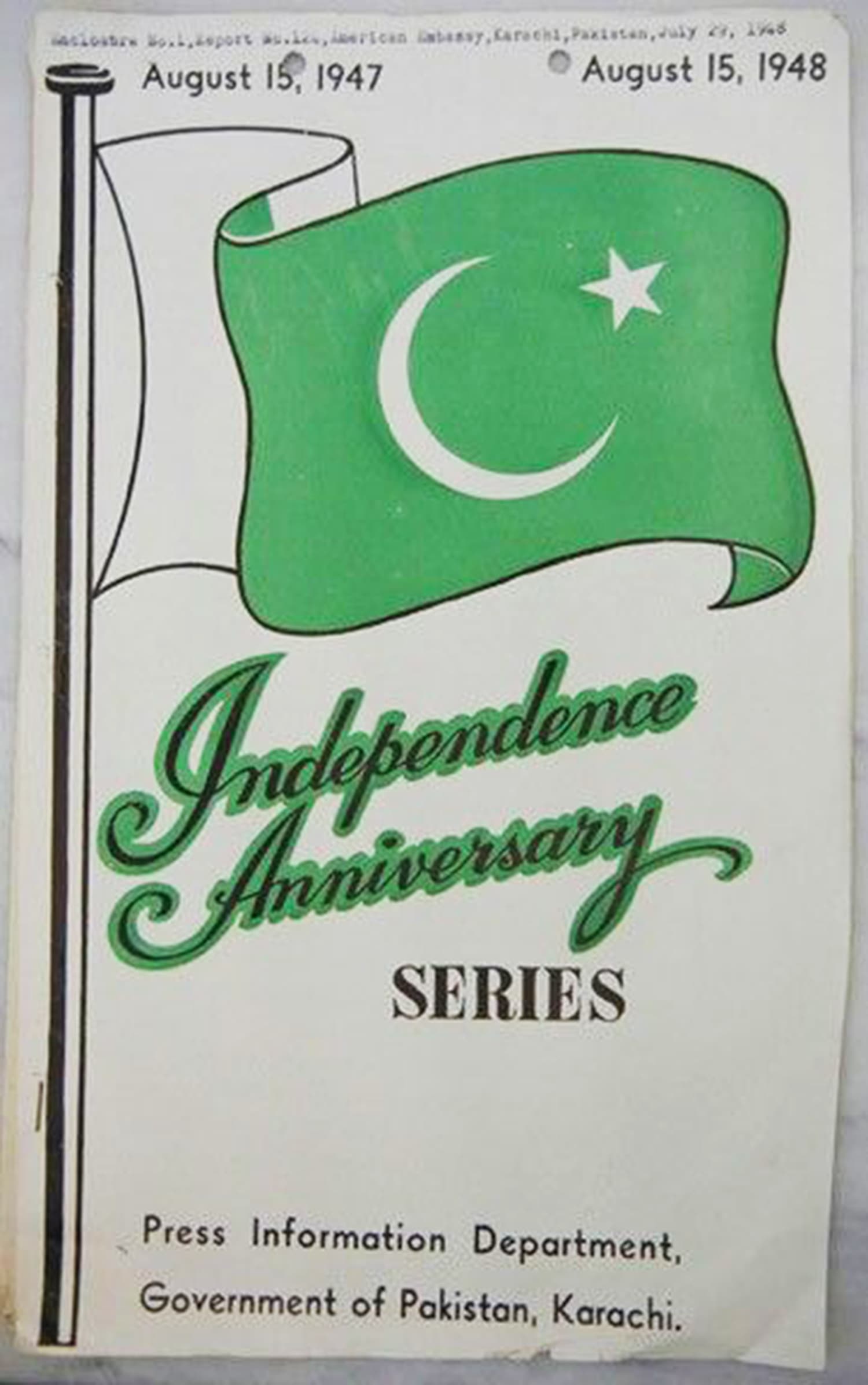 Photo: Akbar Ali.
Cover of a press release sent to newspapers on the first Independence Day of Pakistan in 1948.
Photo: Gulan Khan.
A 1950 promotional card displaying new uniforms of the air hostesses of Pakistan's first airline, Orient Airways.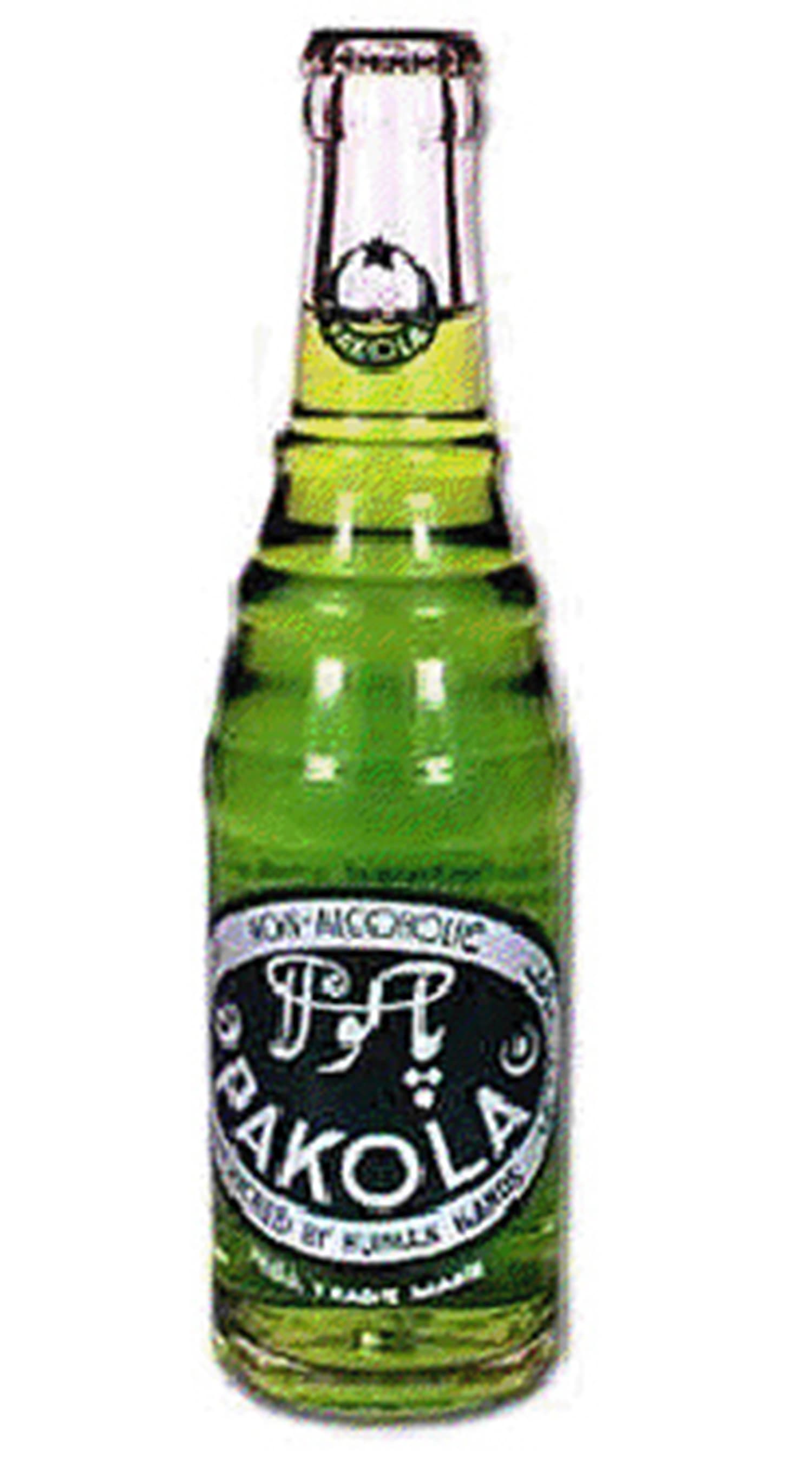 Photo: Mehran Bottlers.
The original bottle of Pakistan's first soft-drink brand, Pakola. It was launched on Pakistan's third Independence Day in 1950.
Photo: Askari Khan.
1950 launch poster of the country's first 5-star hotel, The Metropole, in Karachi. The hotel was inaugurated by the Shah of Iran, thus the (Romanised) Persian copy.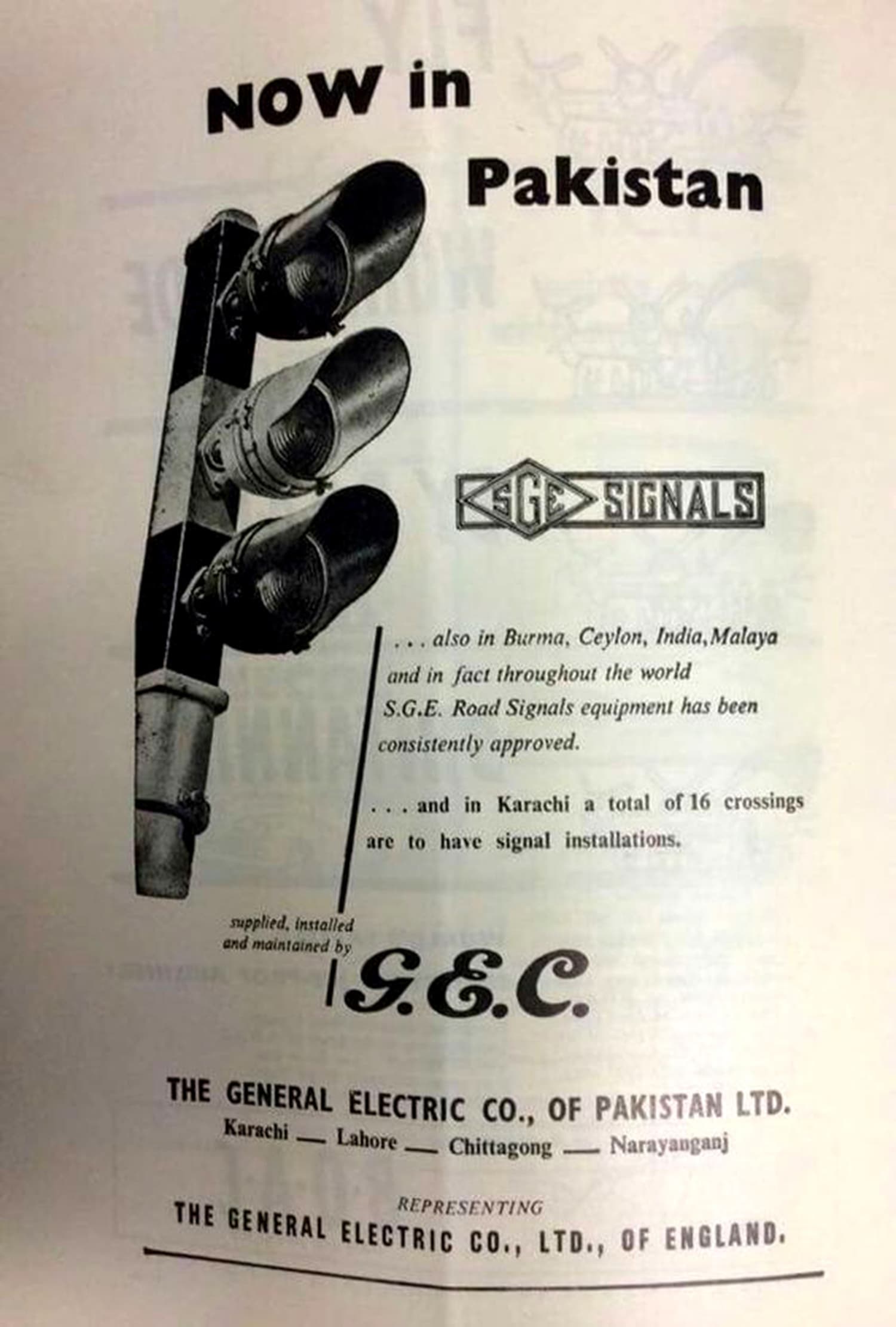 Photo: Dawn.
An ad announcing the introduction of traffic signals in Pakistan. They were first introduced in Karachi in the 1950s.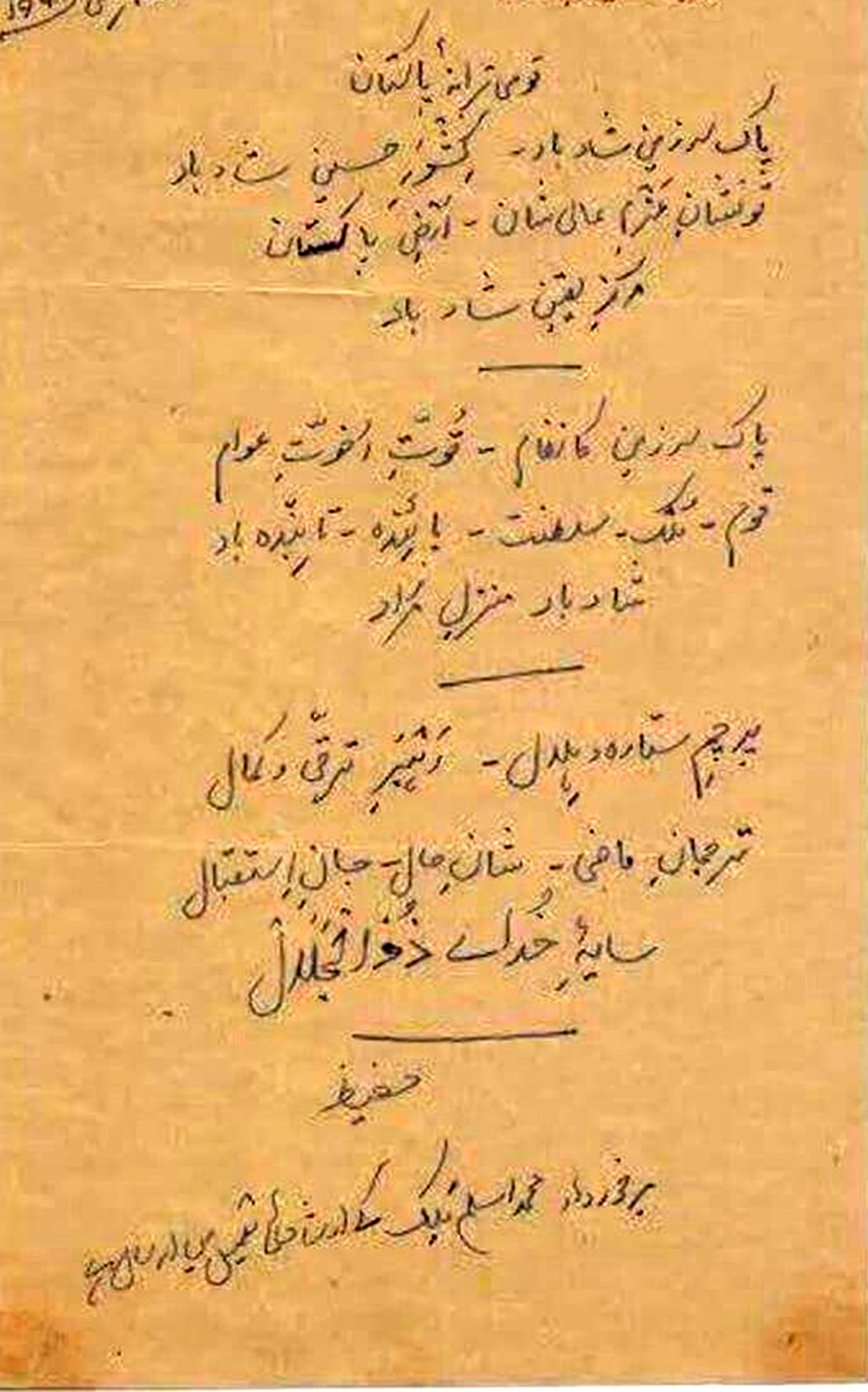 Photo: Ameena NK.
The diary page on which poet Hafeez Jalandhari penned the country's national anthem. The music for the anthem was composed by Ahmad G. Chagla in 1949. The words were written in 1952 and adopted by the government in 1954.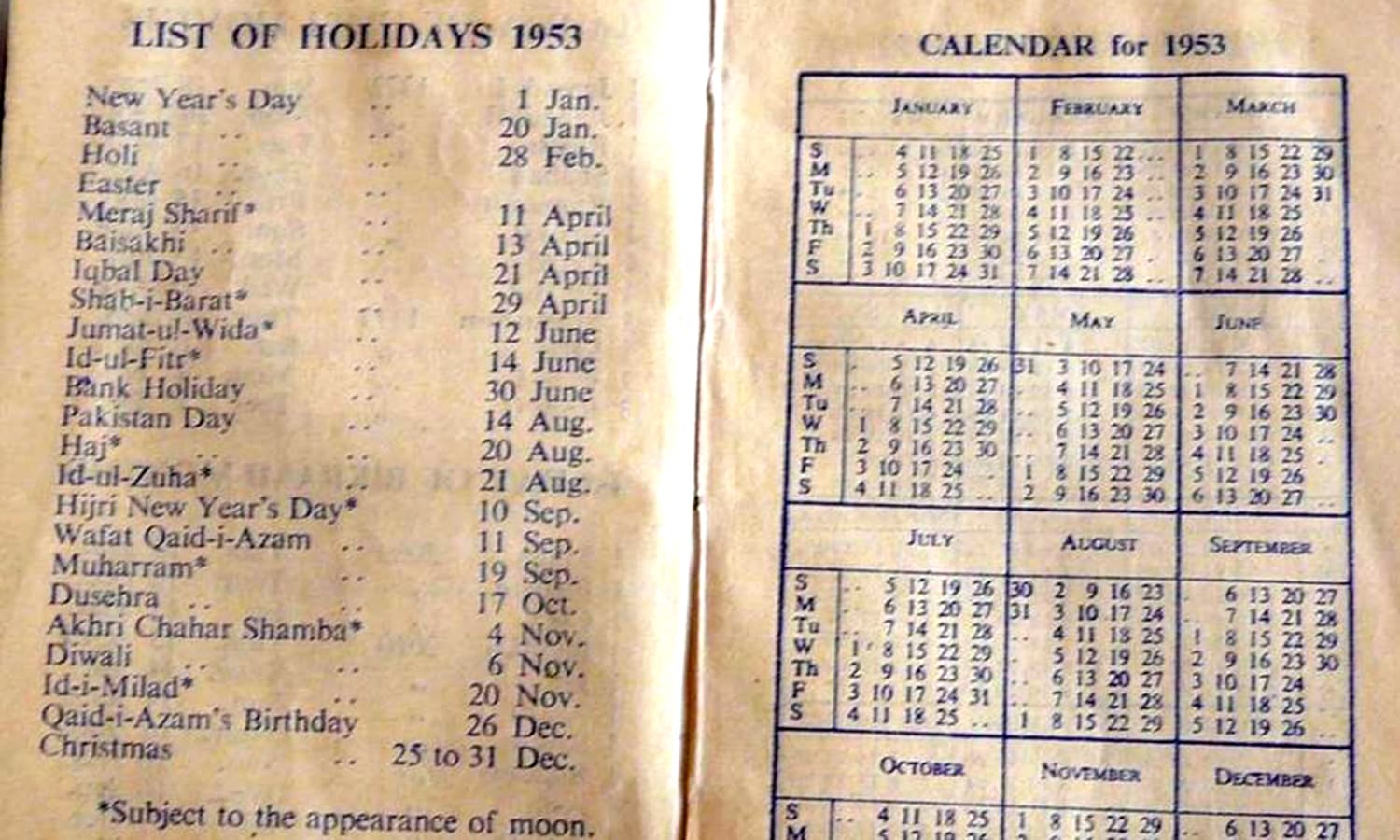 Photo: Umer Farooq.
List of holidays in Pakistan in 1953. Many of these are not holidays anymore.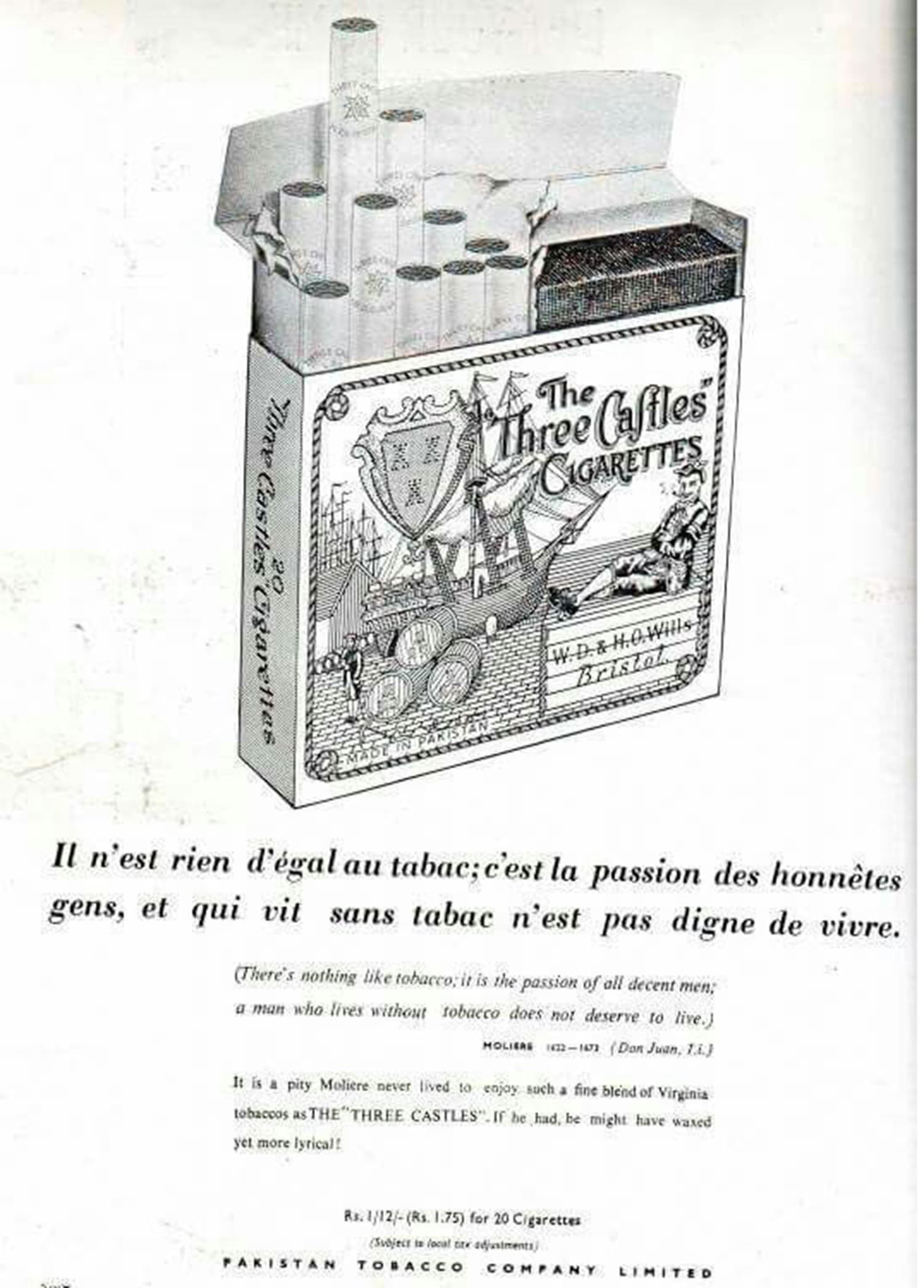 Photo: Pakistan Times.
Pakistan Tobacco Company's launch ad for the Three Castles cigarette brand in the 1950s. The ad uses a quote from fictional Spanish romantic and libertine Don Juan in the copy.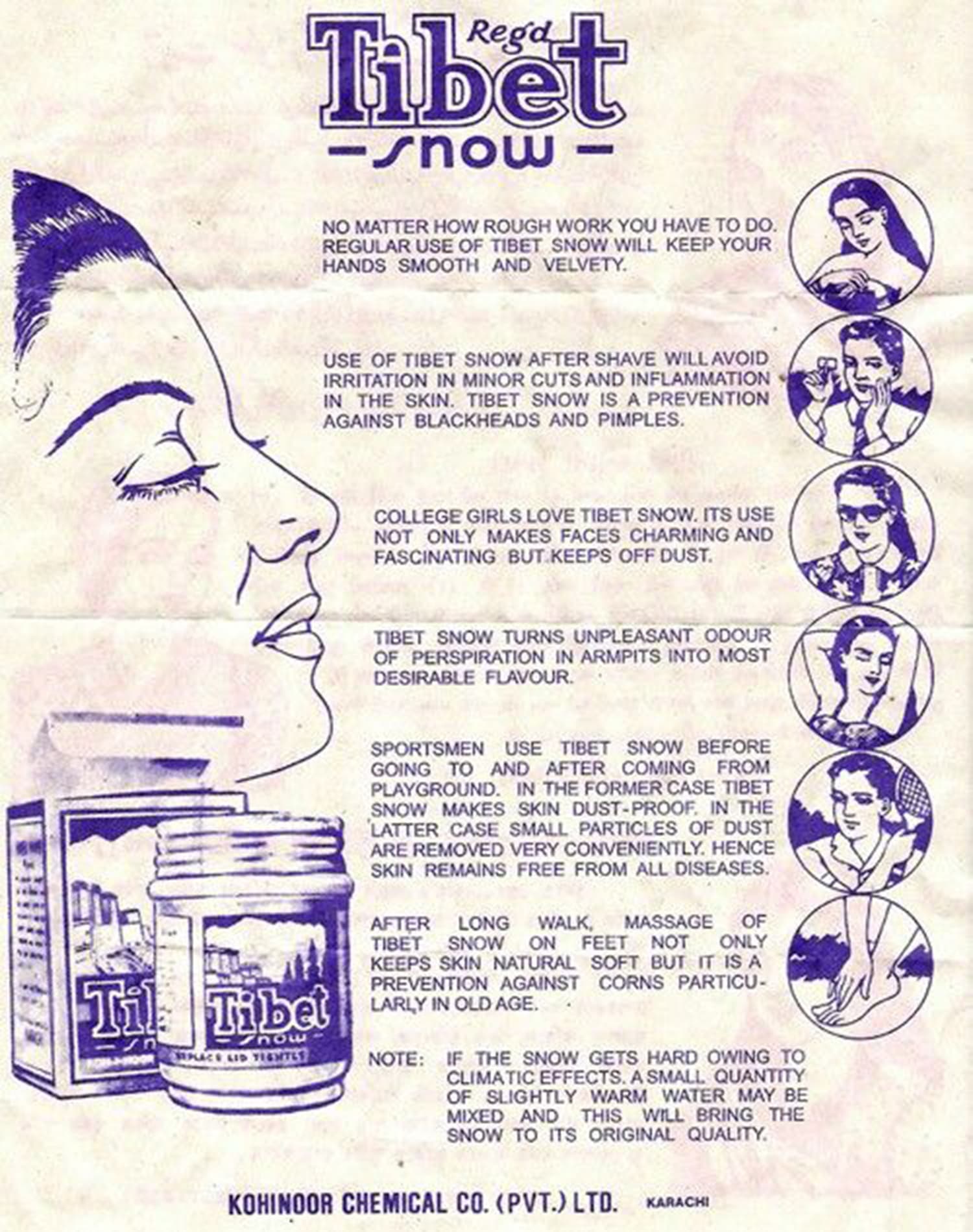 Photo: Askari Khan.
A 1956 handbill of Pakistan's first 'beauty cream' brand, Tibet Snow. The pack and bottle design of the cream have remained exactly the same ever since.
Photo: Umer Farooq.
Fast bowler Fazal Mahmood was the first Pakistani cricketer to be used as a model by a commercial brand. He appeared in a Brylcreem ad in 1955.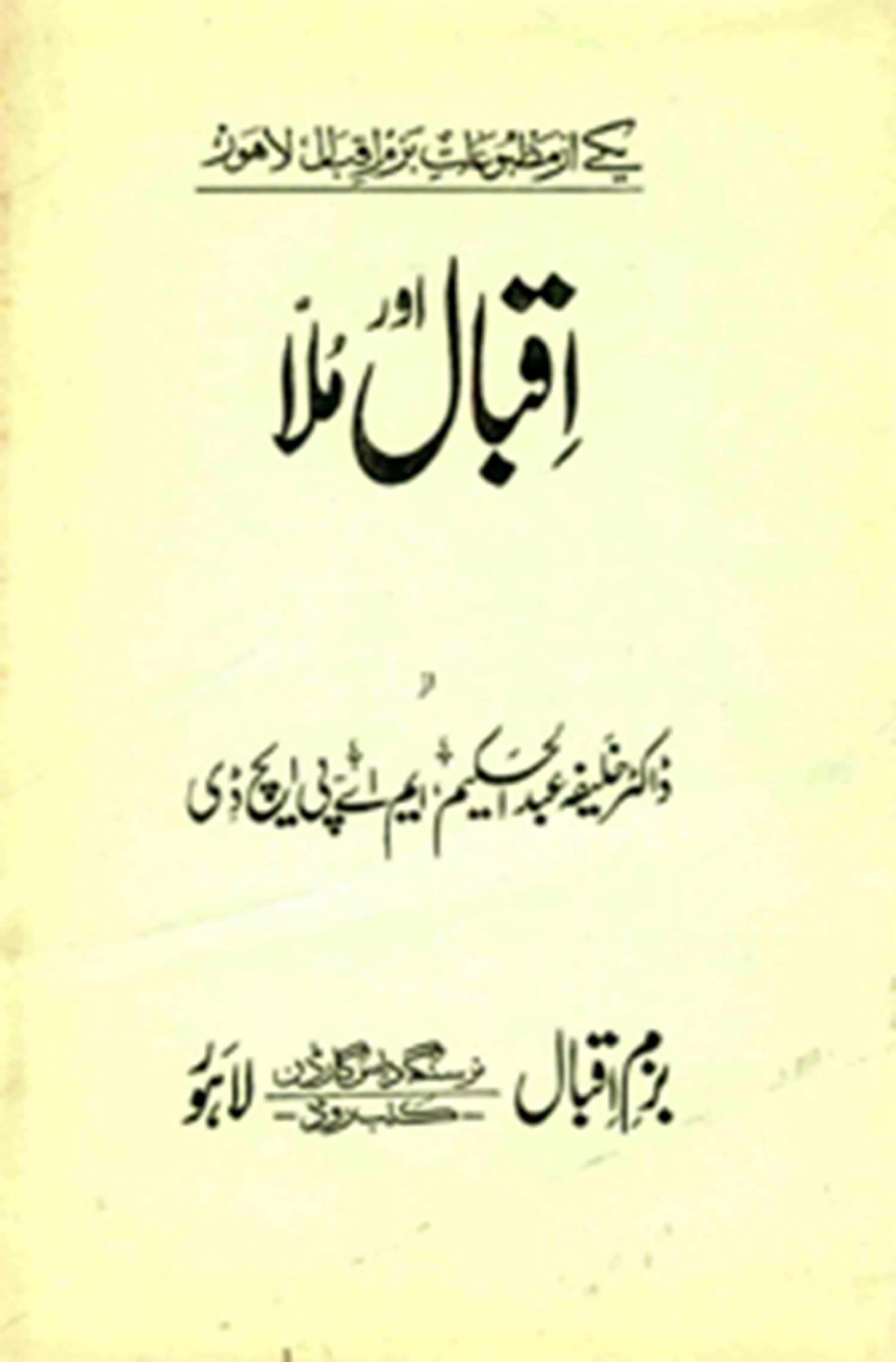 Photo: Zahid Baig.
Cover of the pamphlet
Iqbal Aur Mullah
authored by Islamic scholar Dr. K. A. Hakeem in 1953. The pamphlet differentiated between the 'progressive faith' of poet and philosopher Muhammad Iqbal and the 'dogmatic' and 'retrogressive' faith of the clerics. The pamphlet was distributed by the Pakistan military during its action against rioters during the 1953 anti-Ahmadiyya movement on Punjab.