https://www.thenews.com.pk/latest/250915-pakistan-rejects-us-accusations-about-safe-havens
ISLAMABAD: Prime Minister Shahid Khaqan Abbasi has brushed aside US accusations that Pakistan provides sanctuary to militant groups, saying that attacks in the region were originating from Afghanistan.
In an interview with Bloomberg News, he said Pakistan would act against terrorists found within its borders, including the Haqqani network.
"We have asked them to share any intelligence about the Haqqani network, we will take action," Abbasi said, referring to the US. The prime minister said the attacks however were being made from across the border.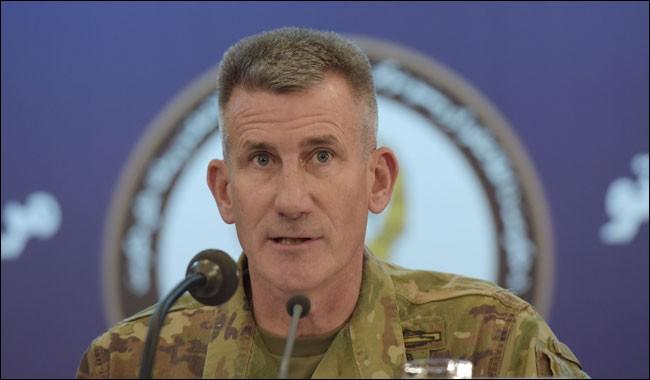 US General says no change in Pakistan behavior despite Trump tough line
"We have pinpointed even the sanctuaries of the attackers. Cross-border infiltration from Afghanistan is the order of the day," he said.
"There is no room for them to take a tough stance here, because Pakistan is the country which is fighting the war on terror," the Pakistani leader said. "Somebody gives us intelligence and we will act upon it. It is our war, not theirs."
When asked if Pakistan would move against Taliban leaders who have allegedly lived for years in Quetta, Abbasi said, "we will act against them if they really exist."
Abbasi reiterated that Trump's troop increase and support to Afghanistan will end in failure and urged the Afghan government and the Taliban to agree to peace talks.
"We have assured them of whatever assistance we would be able to offer, but things are quite fragmented on that side," he said. "Pakistan has tried twice, but the talks have been sabotaged."
When his attention was drawn to the court-ordered release of Hafiz Saeed, Abbasi said, "The court, a three-judge bench, has released him saying there are no charges against him, the country has a law you know."
"Prosecute him internationally if there is substance to these charges, these are accusations only. No evidence has been provided by India," he said.