Pakistanis Find Ways to Trade Bitcoin Rendering Ban Ineffective
The crypto ban in Pakistan is proving to be not as effective as expected. If anything, the State Bank has barred commercial banks and financial firms from dealing in cryptocurrency which, of course, makes life harder for local exchanges. Individual traders, however, are finding alternative ways to acquire or sell cryptocurrencies, defying the warnings and the prohibitions.
Central Bank Can't Ban Cryptocurrency in Pakistan
Pakistan's experience with cryptocurrencies offers another example of how ineffective financial authorities can be when trying to fill a legal vacuum with prohibitive administrative measures. Central banks often forget they are neither parliaments, nor governments, and their regulatory overreach cannot legitimately substitute the normal legal process. The recent decision of the State Bank of Pakistan to ban crypto-related activities proves that observation.
In early April, the SBP
issued
a
circular
on the "prohibition of dealing in virtual currencies", right after a similar measure by the Reserve Bank of India, the regional rival. Unlike their Indian colleagues, who gave banks and traders three months to comply, Pakistani central bankers imposed the ban with immediate effect. SBP said virtual currencies and tokens were not legal tender and reminded it had not authorized any individual or entity to issue, sell, purchase, or exchange any such coins in Pakistan. All banks, microfinance entities, payment system operators and service providers were "advised to refrain" from dealing in cryptocurrencies.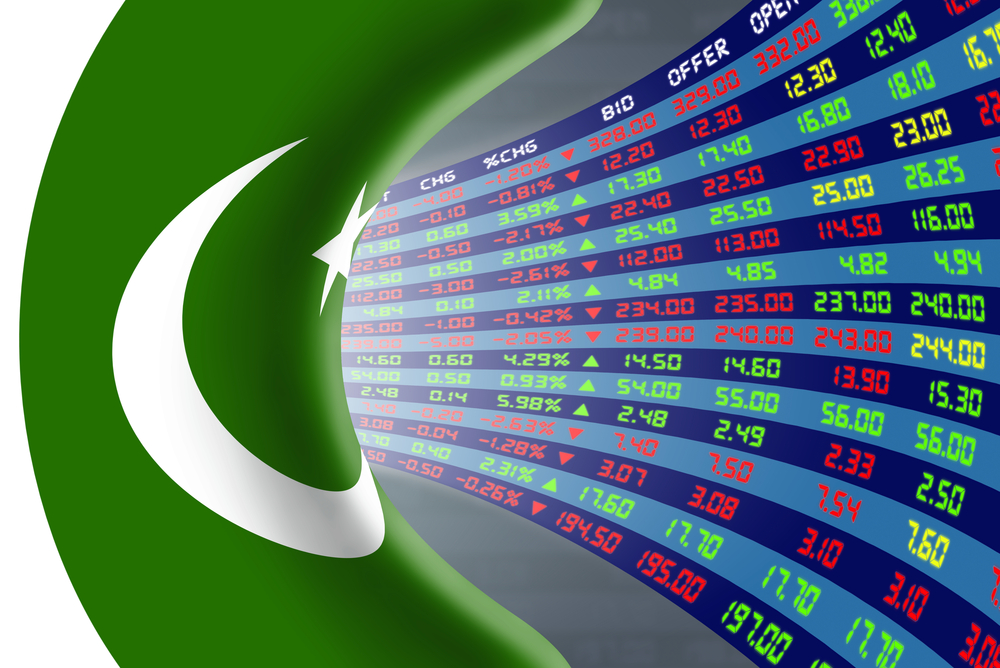 The local market is by no means comparable to India's booming crypto sector. According to Danyal Manzar, CEO of Pakistan's first bitcoin exchange Urdubit, about 100 different digital coins were being traded daily across all mediums before the ban. His trading platform decided to close down permanently following the prohibition. "The decision was made in haste. Ample time should always be provided for a proper shutdown. But we respect the SBP's decision," he told
The Express Tribune
.
Immediately after the ban,
Urdubit warned
its clients to withdraw both their fiat and their crypto funds. A month later, however, some of its users still have bitcoins in their accounts on the platform. Manzar believes that those who want to trade will continue to do so because "alternative ways still exist that will continue to be tapped no matter how risky they are." He thinks that cryptocurrencies would only disrupt the stock market, and not the entire monetary system. "About 80 to 85% of the traders from stock exchanges came to try their luck in virtual currency," he said.
Localbitcoins PKR Trade Spikes After Ban
Recently, Pakistani crypto traders told
Asia Times
that the central bank's move initially caused a dip in the crypto market but the volume of trading has gradually picked up after alternative trading methods were discovered. "Traders realized that the SBP hasn't, and can't ban cryptocurrency in Pakistan," Lahore-based trader Majid Ali commented. "What the State Bank has done is ban banks from entertaining crypto, so if you're not dealing via banks, you [still] can own and trade virtual currency in Pakistan, which comes under the IT ministry," he explained.
Indeed, as the chart of the weekly
Localbitcoins
volume from
Coin Dance
shows, trading has spiked after the release of the circular. It peaked in the week of April 28 to more than 163 million Pakistani Rupee (>1.4 million USD), almost reaching December-January all-time highs.

The price of Pakistan's first and only cryptocurrency, Pakcoin, which was explicitly mentioned in the SBP's prohibition, has also jumped – by over 60% since the ban. Pakcoin founder Abu Shaheer says that the central bank's measure has actually worked in favor of his crypto by "serving to expose Pakcoin's name [and] more people got interested in it." The digital token is already used for mobile phone credit top-ups.
Islamabad to Prohibit "All Forms of Virtual Currency" After All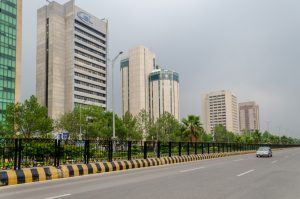 Sources from Pakistan's Ministry of Information Technology and Telecommunication have told Asia Times that the government in Islamabad does plan to formally declare cryptocurrencies illegal in the country. "We have forwarded our recommendation for a ban on all forms of virtual currency trading, and proper legislation is being worked on," a government official said.
According to crypto trader Majid Ali, however, while the legislation is likely to hit trading, there are alternatives for dealing with cryptocurrencies. "The government of Pakistan can't stop the trade in an international commodity that is accepted in other countries," he said. Majid also warned that the ban actually opens transfer channels that can be used for illegal purposes.