A TOP secret death ray to blind Argentinean pilots was developed and ready to go at the height of the Falklands war, documents reveal.
Published: 00:01, Sun, March 1, 2015
By
Mark Branagan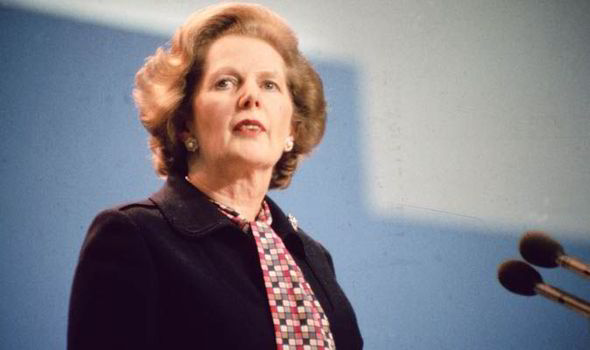 Margaret Thatcher supported the development of the death ray
Although the weapon was never used, prime minister Margaret Thatcher was so impressed she ordered tests to perfect it for possible use against the Soviet Union.
Governments had been keen to come up with a death ray since the 1920s, when £1,000 was offered for the invention of a ray that could kill a sheep at 100 yards.
During the Second World War Jasper Maskelyne, a conjuror employed by British Forces in North Africa as a camouflage and deception expert, used powerful searchlights to dazzle Luftwaffe pilots targeting the Suez Canal.
When the
Falkland Islands were invaded in 1982
, scientists decided to employ the same trick by using lasers to blind enemy pilots.
The weapon was not used in action and knowledge of it has been kept to a very restricted circle
Michael Heseltine, defence secretary
After the
Falklands
, the government was convinced the Soviets were two years away from perfecting their own laser weapons.
Replying to Mrs Thatcher's inquiries on British research, defence secretary Michael Heseltine wrote: "You may recall that we developed and deployed with great urgency a naval laser weapon, designed to dazzle low-flying Argentinian pilots attacking ships, to the Task Force in the South Atlantic.
"The weapon was not used in action and knowledge of it has been kept to a very restricted circle."
In the 1983 correspondence, he said spy chiefs feared Russia would be ready to field a range of secret beam weapons by the mid-1980s, including a generator mounted on a truck delivering high-power microwave radio frequency blasts.
Experts claimed this could affect the electronics systems of low-flying aircraft and attack the human central nervous system.
It was also feared the Soviets were working on chemical shells and missiles to deliver high-powered electromagnetic pulses that would jam electronic systems such as Nato radars.
Since then technology has moved to direct-energy weaponry aimed at disabling missiles, armoured vehicles and mobile phones.
The death ray dossier was found in the national archives by Sheffield academic Dr David Clarke for his book Britain's X-traordinary Files.
Margaret Thatcher agreed use of laser 'DEATH RAY' in Falklands war | History | News | Daily Express