Saudi Arabia and Pakistan carry out joint naval training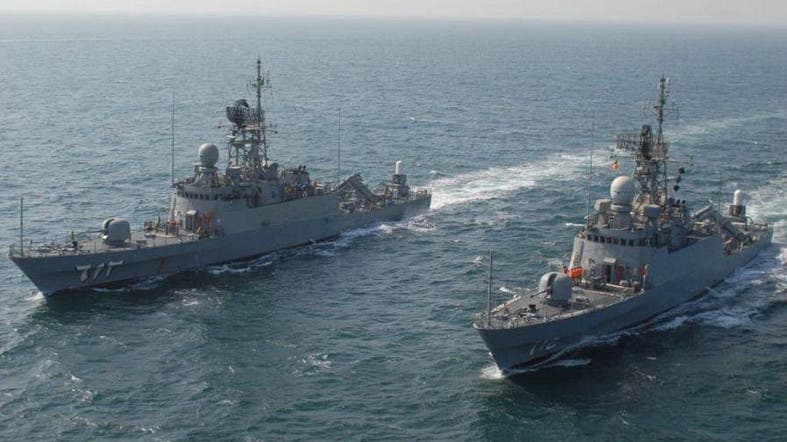 A joint naval training of the Royal Saudi Navy and the Pakistan Navy was underway in the Arabian Gulf waters. (SPA)
SPA, RiyadhTuesday, 13 February 2018
Text size A A A
A joint naval training of the Royal Saudi Navy and the Pakistan Navy, 'Sea Breeze-11' and 'Coastal Shield-4', was underway in the Arabian Gulf waters at the King Abdulaziz naval base.
The director of training, Brigadier General Sajir bin Raffid al-Enezi, said that during the training, many joint operations are carried out between Saudi Arabian and Pakistani naval vessels.
These include submarine training and handling, landing operations on ships, vertical flights, refueling operations and rocket firing at fixed and mobile targets.