Saudi warship reaches Jeddah base following Houthi attack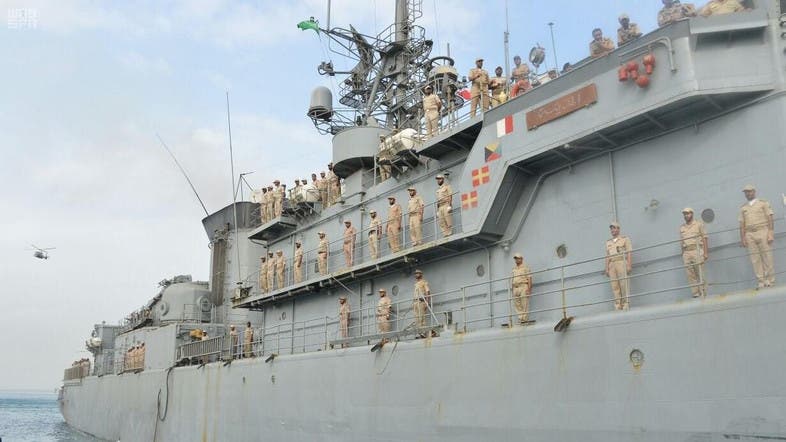 Frigate 'Al-Madinah' was only slightly damaged and continued to patrol, monitor in operations area. (SPA)

Saudi Arabia's navy warship 'Al-Madinah' has docked at the King Faisal Naval Base of the Western fleet in Jeddah

after a terror attack last week by Houthi militias

, while on patrolling duties monitoring the southern Red Sea.

The frigate managed to reach Jeddah on schedule, without any delay after the Houthi attack.

Upon docking, it was received by General Abdurrahman bin Saleh Al-Bunyan, Chief of the General Staff, General Abdullah bin Sultan Al-Sultan, Commander of Royal Saudi Navy Forces, Commander of the Western region, and a number of senior naval officers of the Western Fleet.

General Al-Bunyan received the warship's crew of officers and non-commissioned officers and conveyed to them the greetings, thanks and appreciation of the Deputy Crown Prince Mohammed bin Salman bin Abdulaziz, who is also Second Deputy Premier and Minister of Defense, for their bravery and courage where they were able to deal with the attack appropriately.

General Al-Bunyan was also briefed by the frigate's Commander on the attack and how it was countered by crew members and their application of all safety measures, which enable the controlling of the fire in a short time.

On his part, the warship's Commander explained that the frigate 'Al-Madinah' was not affected by this attack and continued to patrol and monitor in the area of operations and that the frigate's stern was slightly damaged due to the collision of the Houthi terrorist boat.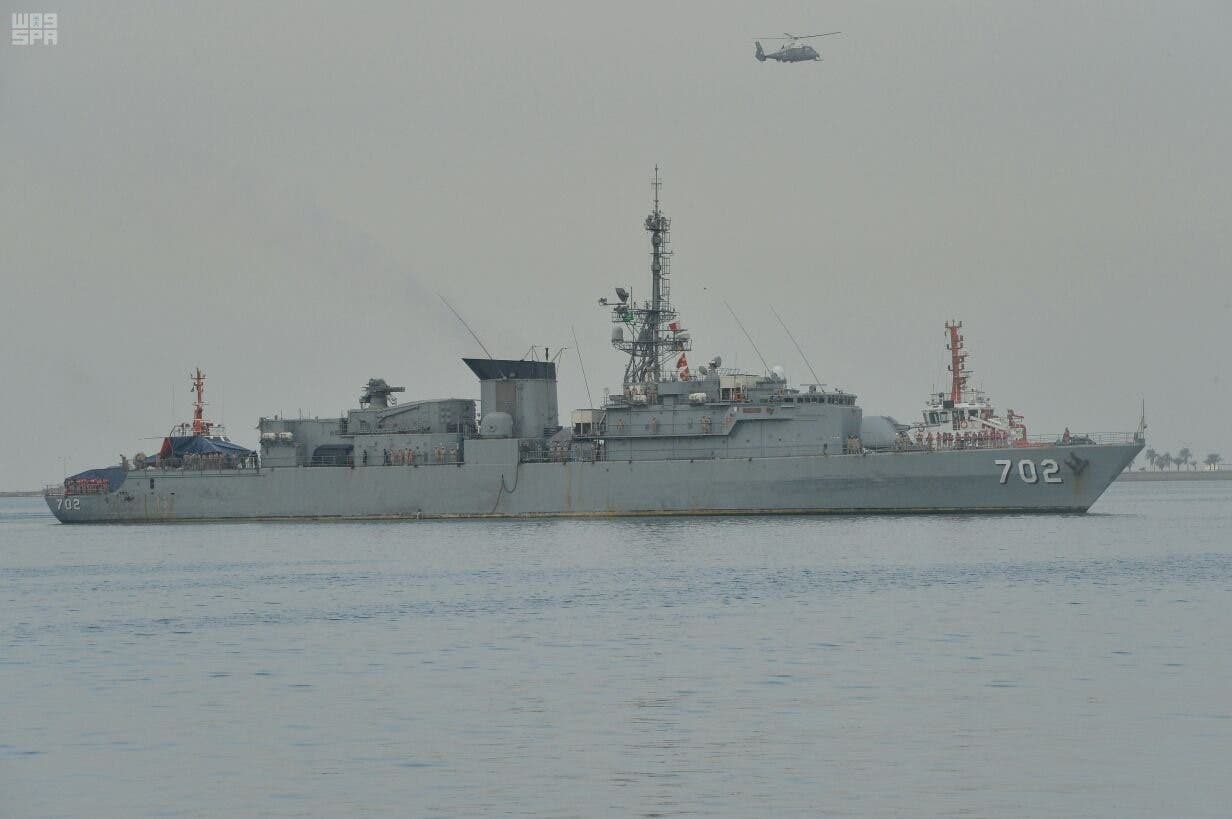 Last Update: Sunday, 5 February 2017 KSA 15:50 - GMT 12:50
Saudi warship reaches Jeddah base following Houthi attack
Here is a footage of the suicide attack. The spokesman said it was minor and the frigate will resume work after going through inspection and maintenance. The photos above prove that the frigate was not affected by the attack and that it was a suicide boat not a missile. These caveman never cease to amaze me. They must be burning from inside out as result of the latest advancement of the coalition in liberating Al-Hudiadah and Al-Mokha.