Second ballistic missile defense radar deployed in Japan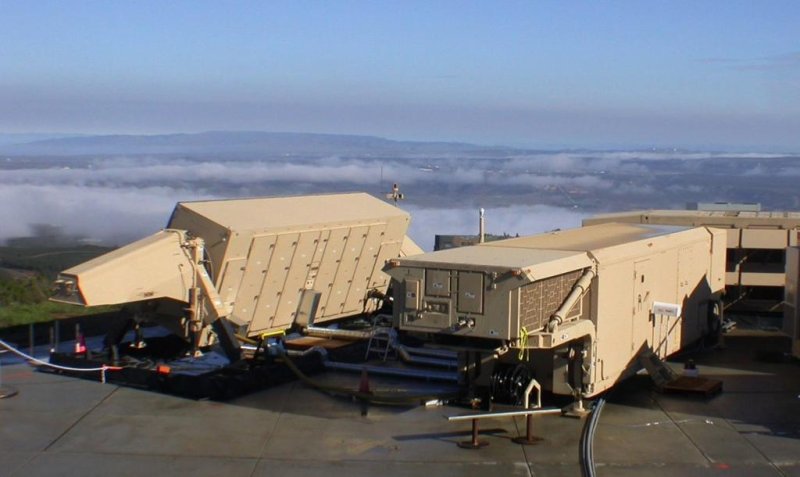 The Army Navy/Transportable Radar Surveillance system deployed in Japan for ballistic missile defense. Photo: U.S. Missile Defense Agency.​
WASHINGTON, Dec. 29 (UPI)
-- A second radar system for the detection of ballistic missiles is being deployed in Japan by the U.S. Department of Defense and Japan's Ministry of Defense.
The system is the Army Navy/Transportable Radar Surveillance, or AN/TPY-2, system developed by Raytheon.
The system "continually searches the sky for ballistic missiles. Once it detects a missile, it acquires it, tracks it, and uses its powerful radar and complex computer algorithms to discriminate between the warhead and non-threats such as counter-measures." Raytheon said.
According to the Department of Defense, the second radar system will be deployed in Kyogamisaki to augment the AN/TPY-2 system located at Shariki in northern Japan.
"With the assistance of the Japanese Ministry of Defense, the U.S. Department of Defense fielded and tested the radar and constructed the facility in Japan," The Department of Defense said. "The radar has now been delivered for use by the U.S. Pacific Command and U.S. Northern Command.
Additional details of the radar system's deployment in Japan were not disclosed.
U.S., Japan deploy another missile defense radar system - UPI.com