SM-3 interceptor fails to hit target in missile defense test
A test of Raytheon's Standard Missile-3 interceptor reportedly failed to hit its target in a test in Kauai, Hawaii, on Wednesday.
By James LaPorta |
Feb. 01, 2018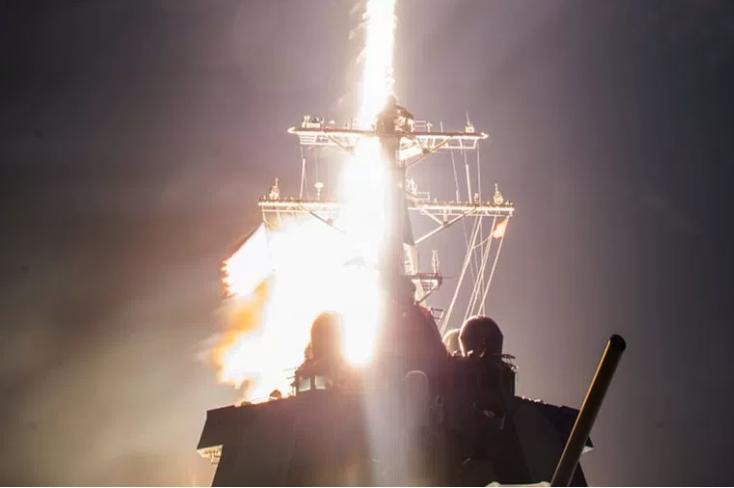 A test of Raytheon's SM-3 Block IIA missile interceptor reportedly failed to hit a test target on Wednesday in Hawaii. Photo courtesy of Missile Defense Agency
Feb. 1 (UPI) -- The United States was unsuccessful in a missile defense test in Kauai, Hawaii, on Wednesday, as a Standard Missile-3 interceptor reportedly failed to hit a target launched from an aircraft.
Testing on the SM-3 Interceptor is a joint effort between the Pentagon's Missile Defense Agency, the U.S. Navy, Japan and Raytheon, which manufactures the munition.
Pentagon spokeswoman
Dana White
confirmed the test flight occurred at a press briefing Thursday morning, but did not say it failed -- instead referring to it as a learning experience.
"[The test] did not meet our objectives and we always learn something from these tests," White told reporters.
Pentagon officials on Wednesday night
told The New York Times
that the test had failed.
The Pentagon is being tight-lipped on the matter due to current tensions between the United States and
North Korea
and the upcoming Olympic Games in Pyeongchang, South Korea,
CNN reported
.
Image courtesy of Raytheon
The unsuccessful launch was the
second failure
during the last year, following the failure of another SM-3 Block IIA to hit its target last June.
The new version of the missile, which is capable of traveling farther and has improved target tracking systems, is seen as a needed defense against adversaries such as North Korea with their development of ballistic missiles that have a range of more than 8,000 miles.
The Block IIA is launched and guided by the Lockheed Martin-produced Aegis Ashore Weapon System.
Japan and the United States have been collaborating on the Block IIA's development, with the goal of integrating the missile into land-based defense systems. The upgraded missile has a larger rocket motor and a larger kinetic warhead that is supposed to aid in it's search for incoming threats.
https://www.upi.com/Defense-News/20...ense-test/4041517499906/?st_rec=8001517516035