SOFEX 2016 Kicks Off at King Abdullah I Airbase in Amman
04:10 AM
Jordan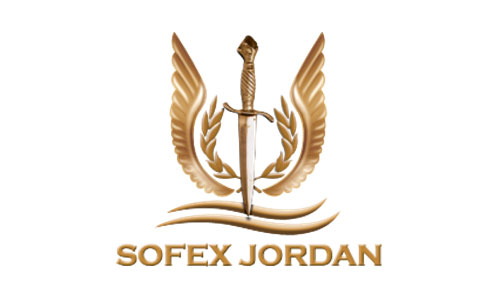 The 11th version of The Special Operations Forces Exhibition and Conference (SOFEX 2016) is taking place from 09 to 12 May 2016 at King Abdullah I Airbase in Amman in the Hashemite Kingdom of Jordan.
Founded in 1996 by His Majesty King Abdullah II, SOFEX continues to grow with each edition and is acquiring paramount ranking amongst the specialized global defense exhibitions and is considered by the international Special Operations and homeland security decision makers as well as the specialized industry as the vital gathering for exchanging views and experiences.
SOFEX provides an ideal platform to present new and innovative equipment in order to deliver swift, decisive and effective solutions that will help decision makers maintain the security and safety in their countries, regions and around the world.
SOFEX takes place biennially at the King Abdullah I Airbase in Amman in the Hashemite Kingdom of Jordan. This niche event is held under the Royal Patronage of His Majesty King Abdullah II, the Chairmanship of HRH Prince Feisal Bin Al Hussein and with the full support of the Jordan Armed Forces (JAF).
SOFEX is a four-day event that kicks off with a prominent one day conference that includes a series of comprehensive and topical seminars delivered by top military officials from around the world, tackling a wide range of issues pertinent to current counter terrorism and homeland security issues.
The SOFEX Exhibition surpasses expectations each year in terms of an increase in the number of participants including Exhibiting Companies, International Pavilions, International Delegates and International Delegations headed by Ministers of Defense, Chiefs-of-Staff and Special Operations Commanders, as well as numerous impressive deals that are signed at every SOFEX event.
SOFEX presents an ideal opportunity to network with key military and government decision makers. International Exhibitors including small and medium size companies, as well as the major international manufacturers, demonstrating the latest equipment and technologies.
The 75,000 m² of indoor and outdoor exhibition space attracts exhibitors and national pavilions showcasing the world's largest fully-integrated and innovative Special Operations Forces, homeland security and peacekeeping forces equipment and solutions.
According to the organizers, SOFEX's vision is to be the Premier International defense exhibition focusing on special operations forces and homeland security.
SOFEX's mission is to:
Organize an innovative world-class specialized defense exhibition.
Attract the world's leading defense and ancillary companies to present pioneering and ground-breaking equipment, technologies and services in order to consolidate Jordan's and SOFEX's enviable position as the "Gateway to International Safety & Security".
Offer the "supply" companies/countries the opportunity to come together with the "demand" countries that have special needs and requirements in the fields of special operations and homeland security.
SOFEX is committed to comply with requirements of the Quality Management System according to the ISO 9001:2008 International Standard and continually improve its effectiveness.
SOFEX 2016 Kicks Off at King Abdullah I Airbase in Amman | Al Defaiya