Turkey Receives Second A400M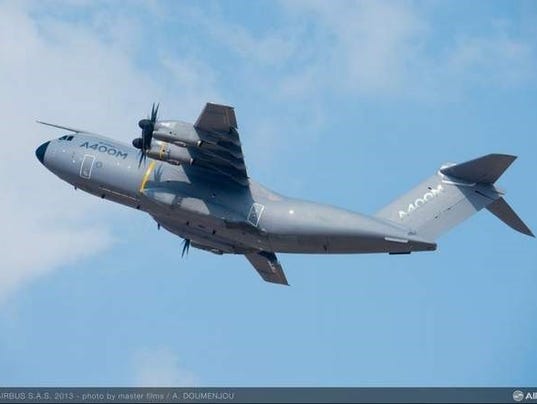 Turkey has received the second A400M tactical transport aircraft, the country's procurement office announced Dec. 23.(Photo: Airbus)​
ANKARA — Turkey has received its second A400M tactical transport aircraft, the country's procurement office announced Tuesday.
"Delivery of our MSN0013 (A400M) aircraft, with the tail number 14-0013, the second of 10 aircraft to be procured within the content of the A400M Strategic Transport Aircraft Program … materialized on Dec. 22, 2014," said the Undersecretariat for Defence Industries (SSM).
The delivery was formalized at Airbus consortium's final assembly line in Seville, Spain. The aircraft landed in the 12th Air Transportation Main Base Command in Erkilet in the Central Anatolian province of Kayseri.
Turkey's first A400M was delivered last April, following months-long controversy over whether the aircraft met technical specifications.
Airbus, a European multinational aerospace and defense corporation, has been contracted to supply 10 four-engine turboprop military transport aircraft to Turkey.
Other A400M client nations are Belgium, France, Germany, Luxembourg, Malaysia, Spain and Britain.
Turkey Receives Second A400M