Turkistan Islamic Party musters large force for battles in Syria
THOMAS JOSCELYN
June 29, 2019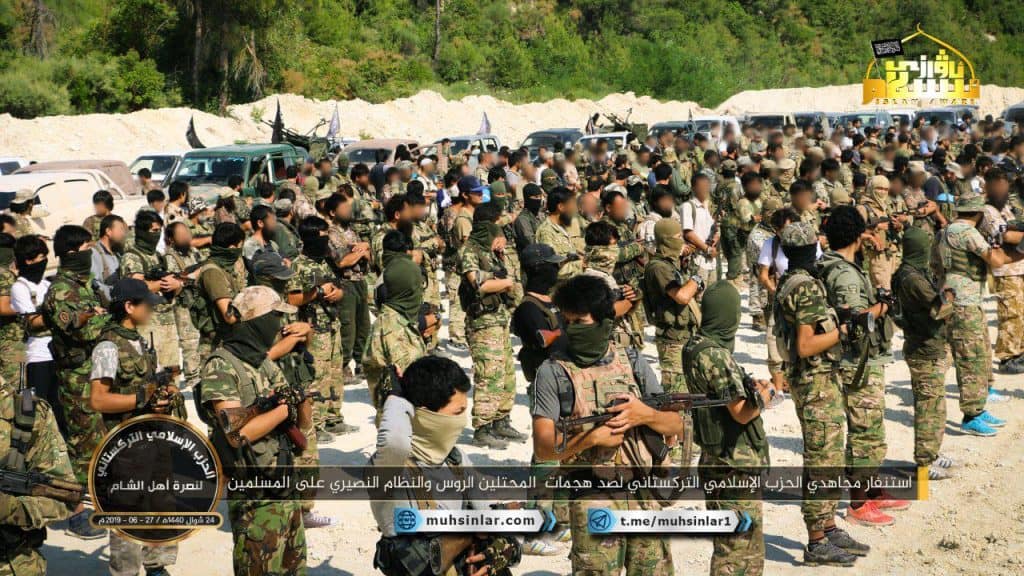 The Turkistan Islamic Party (TIP), an al Qaeda-affiliated group, has released a set of photos and a video showing a large group of its fighters preparing for battle in northern Syria. The TIP is a predominately Uighur organization, but it also counts others in its ranks, including
jihadists from Western countries
.
The insurgents are currently engaged in heavy fighting against Bashar al Assad's regime and its allies, especially in the provinces of Hama and
Latakia
. And the TIP's propaganda is undoubtedly intended to boost fighter morale as significant casualties are incurred on both sides.
The TIP's images show dozens of fighters lined up to listen to a speech from one of their leaders. They then disembark on motorbikes and small vehicles on a long, winding drive through the countryside.
Some of its members wear red bandanas, signifying that they are part of the TIP's elite special forces. Such well-trained guerrilla fighters belong to more than one group in northern Syria. The TIP's battlefield partner, Hay'at Tahrir al-Sham (HTS), also frequently trumpets the presence of its special forces in battle.
The TIP is closely allied with HTS, even after
various controversies and infighting
have disrupted the jihadists' ranks. Yet, the TIP maintains its own independent branding and media presence. In May 2018, the group
released a lengthy video
celebrating the Sept. 11, 2001, hijackings and calling on would-be recruits to emigrate from the supposedly immoral West.
More recently, in May of this year, the TIP
threatened Russia
in another video that trumpeted the organization's role in the global jihad.
The TIP doesn't usually publish information about its leadership hierarchy in Syria, but early last year a jihadi publication provided some insight.
Doğu Türkistan Bülteni, a Turkish-language website that regularly documented the TIP's activities and disseminated the group's propaganda,
reported in Feb. 2018
that two new TIP leaders had been dispatched from Afghanistan to Syria. Abu Omar al-Turkistani and Abu Muhammad al-Turkistani each had "more than 10 years" of experience fighting in Afghanistan as part of the Taliban's insurgency. Abu Omar was named the "general emir" of the TIP in Syria, while Abu Muhammad was named its "military commander."
It isn't clear if they still hold these positions. Shortly after
FDD's Long War Journal
reported on Doğu Türkistan Bülteni's leadership story, the site was taken down. Assuming the story was accurate, the TIP had decided that new leadership was required for its Syrian branch. The change came in the middle of various intra-jihadist disputes. [For more, see
FDD's Long War Journal
report,
Analysis: The Turkistan Islamic Party's jihad in Syria
.]
The TIP's media output received a significant upgrade in recent months, as the group launched a new official website and Telegram channels. Its website has since been taken down on more than one occasion for unknown reasons. It is currently offline. The TIP's new Telegram channels have proven to be more stable, as the images seen below were taken from one such site that has been continuously active and has several thousand followers.
Images released by the Turkistan Islamic Party: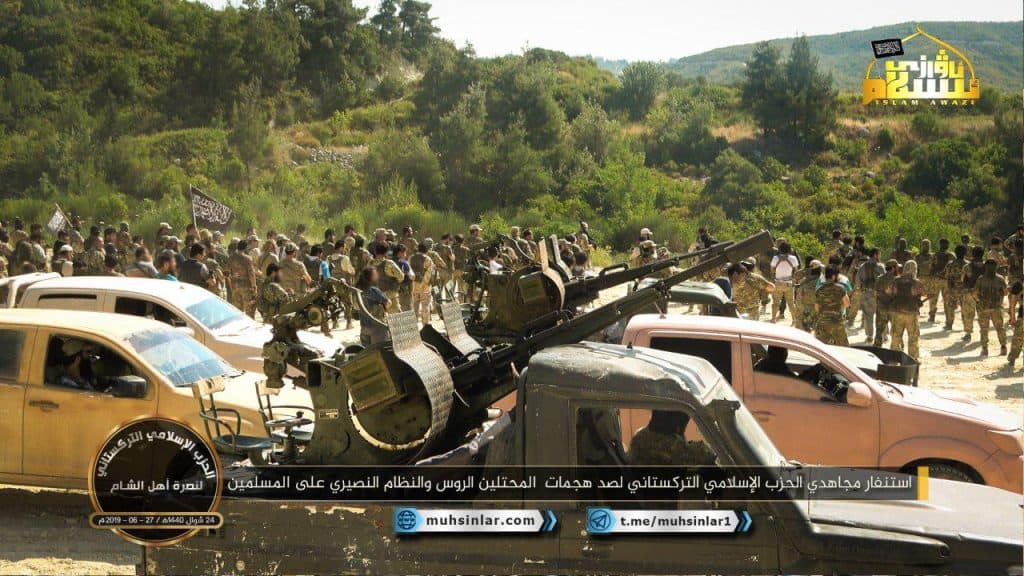 Screenshots from a newly released TIP video showing the same gathering: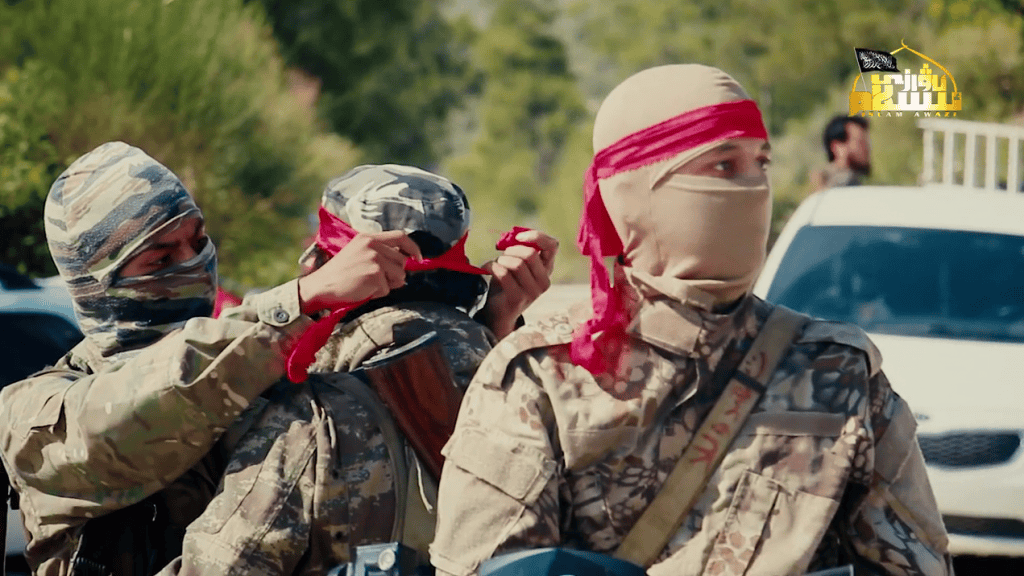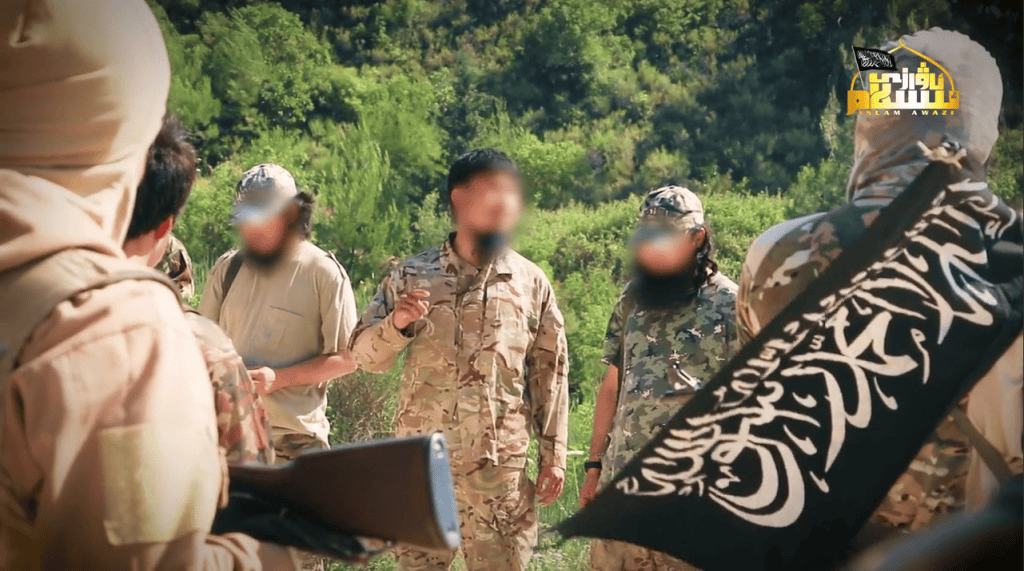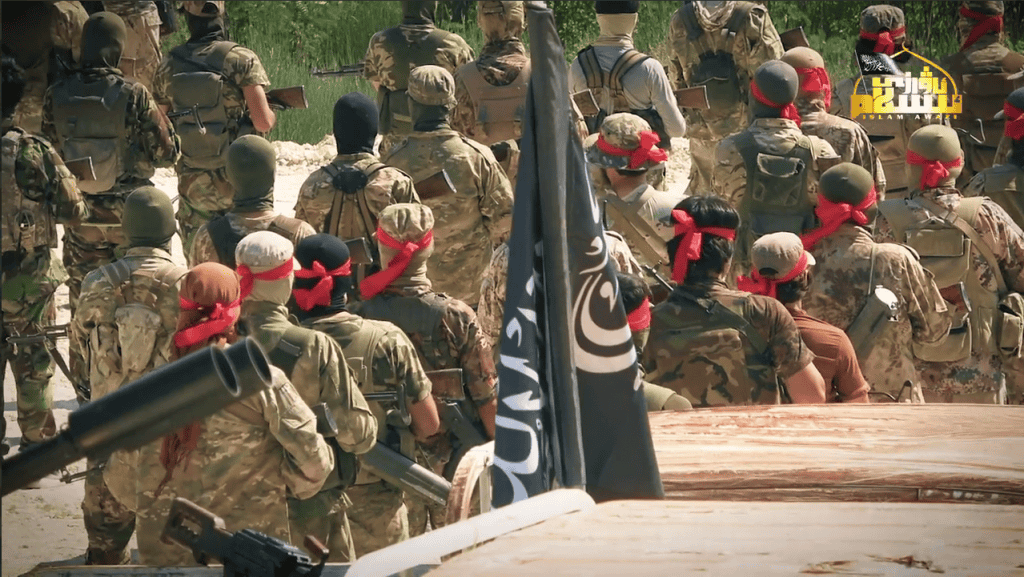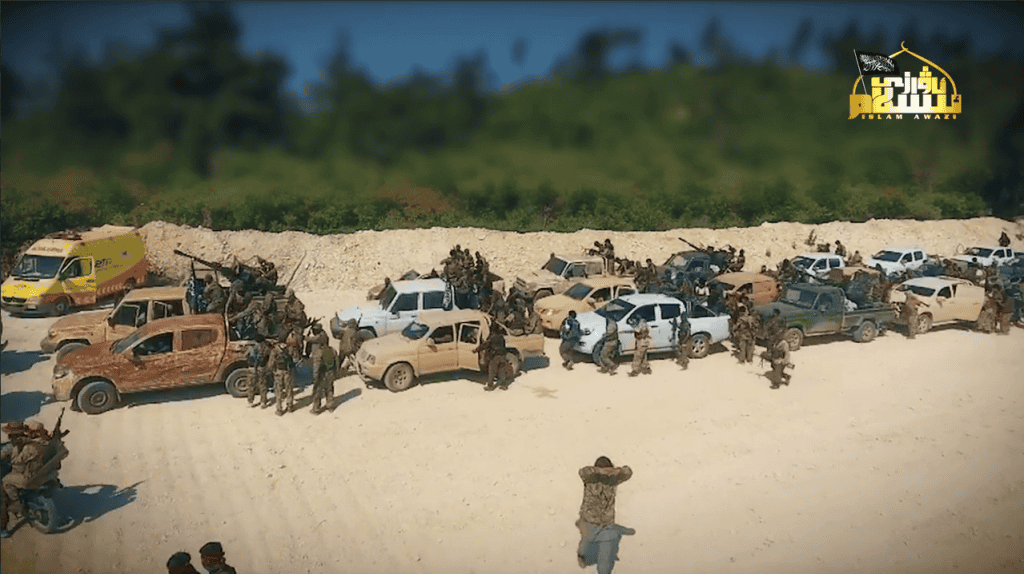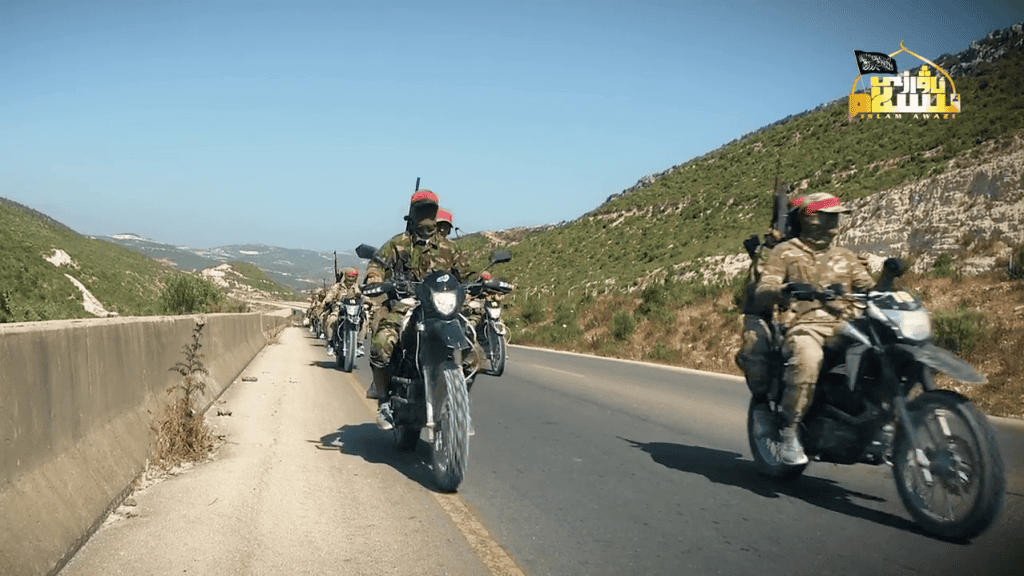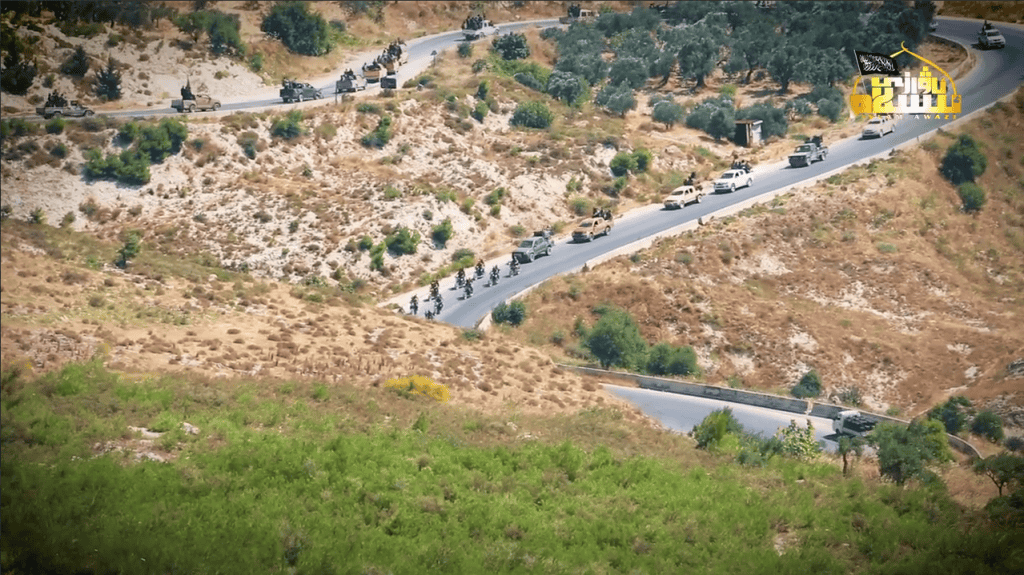 https://www.longwarjournal.org/arch...-musters-large-force-for-battles-in-syria.php