US says Egypt risks sanctions if it buys Russian fighter jets
Buying Su-35s would also jeopardise future arms purchases from the US, State Department official says
..
..
Egypt risks sanctions if it goes ahead with the purchase of Russian Su-35 fighter jets, a US official said on Monday, highlighting the threat the potential deal posed to longstanding military ties between Washington and Cairo.
"This is something they [Egypt] already know: it puts them at risk of sanctions and it puts them at risk of loss of future acquisition," R Clarke Cooper, US Assistant Secretary for Political-Military Affairs, said at the Dubai Air Show.
The US stance poses President Abdel Fattah El Sisi with a dilemma: buy the Russiam aircraft and jeopardise close relations with Washington, or drop the deal and discredit his policy of diversifying weapons procurement for the armed forces.
Under Mr El Sisi, Egypt has purchased weapons worth billions of dollars from France, Germany and Russia, including attack helicopters, submarines, troop carriers, fighter jets and frigates. At the same time it has continued to benefit from Washington's decades-old military aid programme, worth $1.3 billion annually, to buy American-made tanks, armoured vehicles, F-16 jets and Apache helicopter gunships – weapons it has used in its years-long battle against Islamist militants waging an insurgency in the northern Sinai Peninsula.
"To be fair to Cairo, there is opportunities that they're pursuing with the United States," Mr Cooper said. "We've had a strategic relationship with Egypt for years. Egypt has certainly been a provider and guarantor of regional security ... there are other neighbours of Egypt that are appreciative of what they've provided in counter-terrorism. We encourage Egypt to consider how they have been successful."
Mr El Sisi, a general-turned-president who has been in office since 2014, has also cultivated close political and economic relations with China, Russia, Western Europe and Sub-Saharan African nations as part of a more balanced foreign policy than was the case under Hosni Mubarak, Egypt's leader of 29 years who was forced to step down in 2011 in the face of a popular uprising.
News of US opposition to the proposed Su-35 purchase emerged last week. According to a report in the
Wall Street Journal
, US Secretary of State Mike Pompeo told Egypt's defence minister that Cairo would face sanctions if it went ahead with a $2bn deal to buy more than 20 of the Russian jets.
"Major new arms deals with Russia would – at a minimum – complicate future US defence transactions with and security assistance to Egypt," Mr Pompeo wrote in a letter seen by the
Journal
. There has been no comment on the leaked letter from the Egyptian government or in local media.
The sanctions are stipulated under a law known by its acronym CAATSA, or the Countering of America's Adversaries Through Sanctions Act. A case study of how the law will be applied is the recent purchase by Turkey, a Nato member, of a Russian-made S-400 air defence system.
"It is not clear exactly what will happen," Michael Hanna, senior research fellow at the Century Foundation, New York, said of the Turkey case. "But it could be a big problem for Egypt-US relations if the Egyptians go ahead with the Su-35 deal. There will most likely be sanctions."
...
...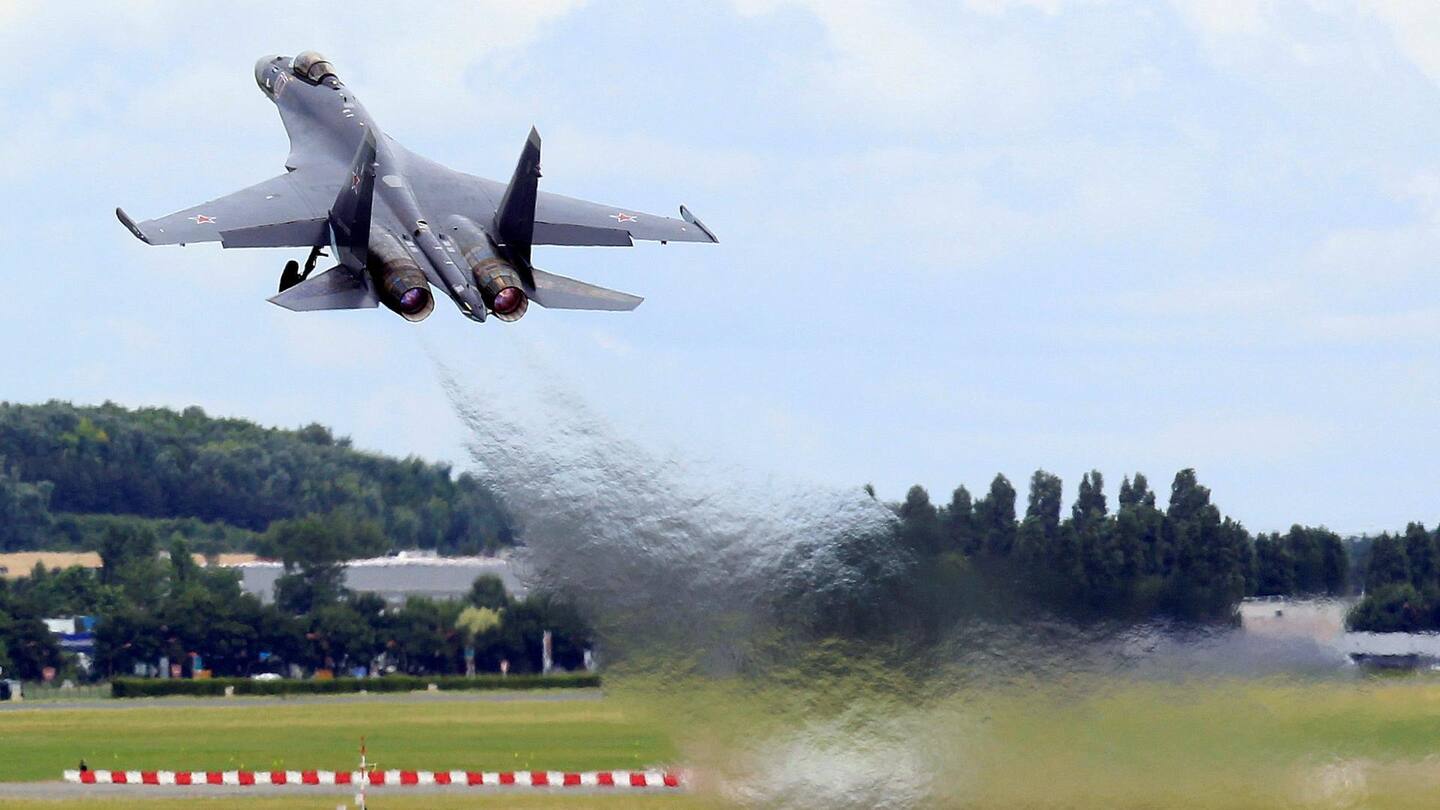 Buying Su-35s would also jeopardise future arms purchases from the US, State Department official says
www.thenational.ae