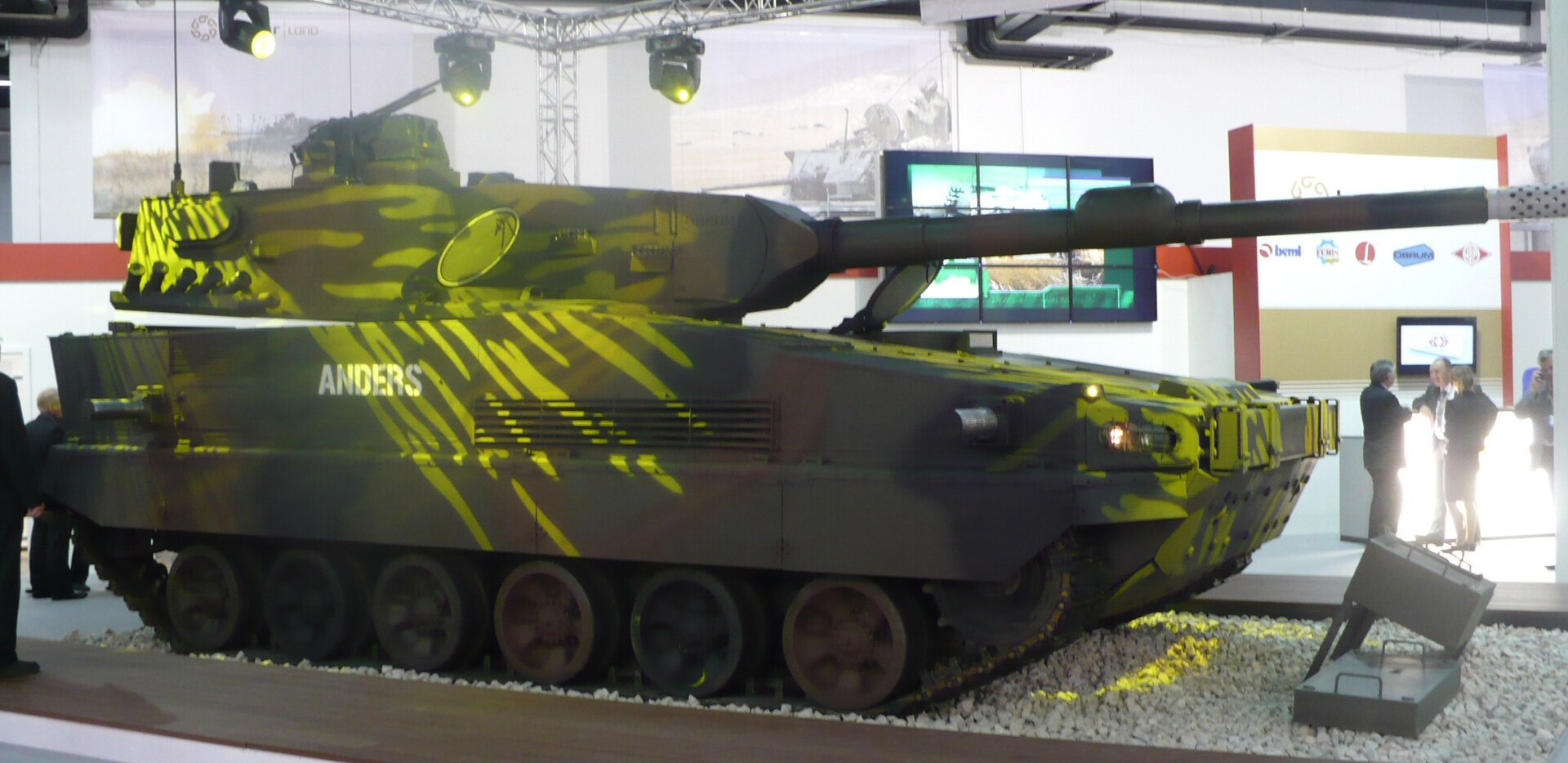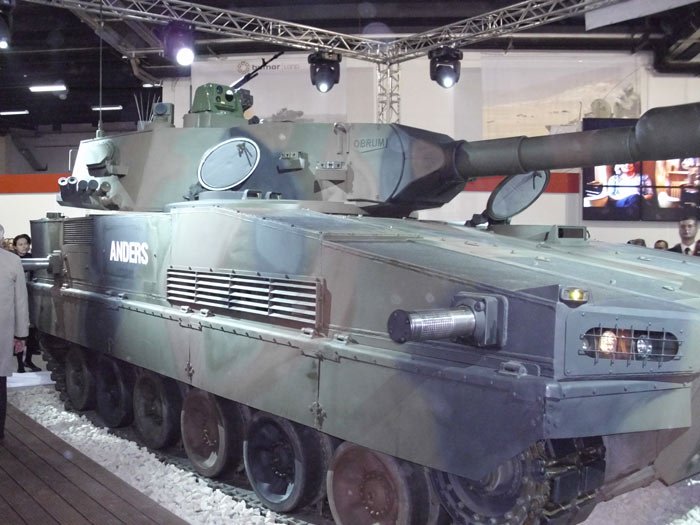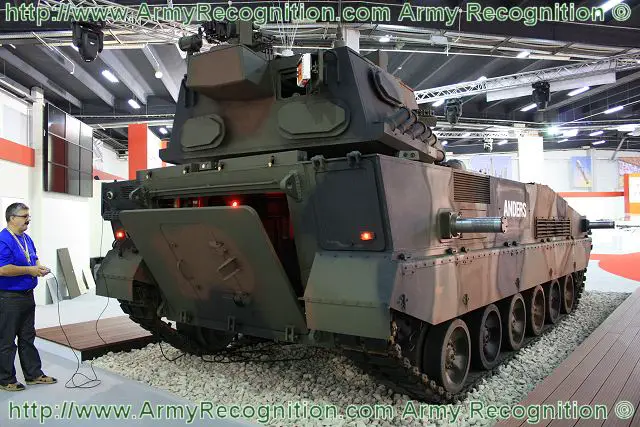 One of the most ambitious modern medium tanks.
The
WPB Anders
(
Polish
:
Wielozadaniowa Platforma Bojowa Anders
i.e. Anders Multirole Combat Platform) is a family of medium, tracked combat vehicles. The vehicle was designed by OBRUM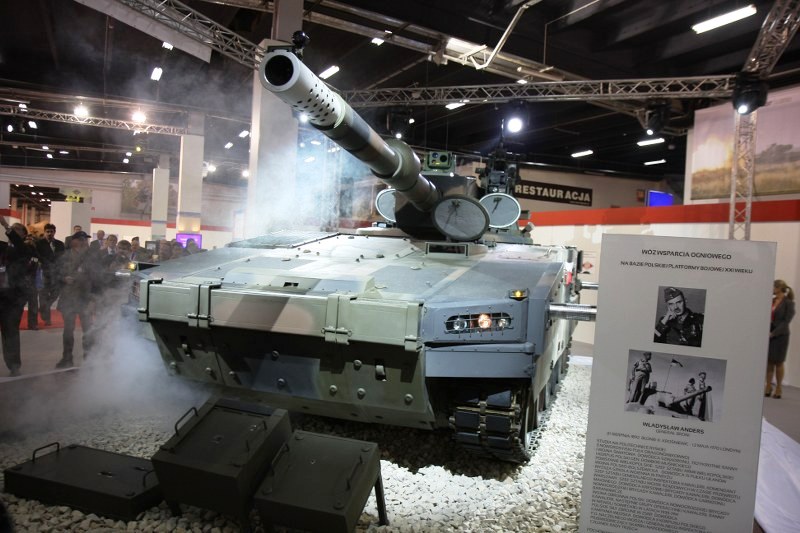 Type
fighting vehicle
Place of origin
Poland
Production history
Designer
OBRUM
Designed
2008-2011
Specifications
Weight
35 t (77,000 lb)
Length
6.9 m (22 ft 8 in)
Width
3.2 m (10 ft)
Height
2.8 m (9 ft 2 in)
Crew
3 (Commander, gunner and driver)
Passengers
4 (Light Tank) or 8 (IFV)
Main
armament
120mm Ruag CTG cannon or
30 x 173 mm ATK Mk44 Bushmaster II gun
Secondary
armament
co-axial 7.62mm
UKM-2000C
12.7mm
WKM-B
or 40mm
GA-40
in remote controlled turret
Engine
MTU diesel
720
hp
(540 kW)
Power/weight
22 hp/tonne
Suspension
Torsion bar suspension
Speed
80 km/h (50 mph)


In concert with developments elsewhere, the Polish Army is seeking to field a modular tracked chassis to undertake a series of battlefield roles as required. OBRUM (Osrodek Badawczo-Rozwojowy Urzadzen Mechanicznych) has been charged with its development since 2008 and unveiled a proposed vehicle design as early as 2010. At its core, the WPB Anders series are medium-class armored fighting vehicles, provided enough armor protection to survive the threats of the modern battlefield while be able to field their own anti-armor measures in turn. The vehicles are to replace the aged family of Soviet-era BMP-1 Infantry Fighting Vehicles (IFVs) currently in limited service with the Polish Army. As an indigenous venture, the WPB Anders would join a growing movement to produce Polish military solutions in-house. The commonality of parts within the WPB Anders family will promote cost savings and logistical friendliness for the Polish defense budget.
The WPB Anders family of vehicles is intended to produce a light tank, an infantry fighting vehicle and a basic armored vehicle, the latter to further fulfill a variety of front-line and second-line roles. The light tank is expected to field a 120mm main gun armament in a specially-designed traversing turret. In this configuration, the vehicle could counter the threat posed by main battle tanks (MBTs) and other armored vehicles, albeit at the expense of armor protection to itself while a much cheaper alternative to a full-fledged MBT solution. The infantry fighting vehicle would present a 30mm autocannon in a smaller traversing turret complete with smoke grenade dischargers and backed by onboard machine guns (1 x coaxially-mounted). The basic armored vehicle (in APC its form) model would be armed to mission-specific requirements - perhaps the standard mix of machine gun and automatic grenade launcher used in similar designs today. The basic armored vehicle then be utilized in other "unsung" battlefield roles such as command vehicle, battlefield ambulance and engineering vehicle. There are plans for mortar carriers, a self-propelled anti-aircraft defense system and a self-propelled gun carrier.
As it stands, the basic chassis of the WPB Anders family is of a conventional design and layout. The vehicle is powered by an MTU diesel-fueled system outputting 720 horsepower providing a top road speed of 50 miles per hour. The track system, its upper region protected by thin armor skirts, will feature six double-tired road wheels with the drive sprocket at the front and the track idler at the rear. Suspension is of the torsion bar type which allows for excellent cross-country traveling performance. The driver will manage a front-left hull position with the powerpack to his right. This will free the middle-rear quarter of the vehicle for turret emplacements and passenger cabin. The base crew in all vehicles will include at least three - the driver, commander and gunner while, depending on production form, there will be additional seating for loaders and combat-minded infantry. While the sides of the shallow hull superstructure are vertical in their design, the glacis plate is very well-sloped to provide a low profile. The 120mm-armed variant sports a fume extractor at its center section of the barrel with a perforated muzzle brake. Additionally, 6x smoke grenade dischargers along each rear turret side is noted on this variant. Additional armor kits will feature prominently into the battlefield survivability of the WPB Anders family of vehicles.
105mm CMI CT-CV turret variant LC08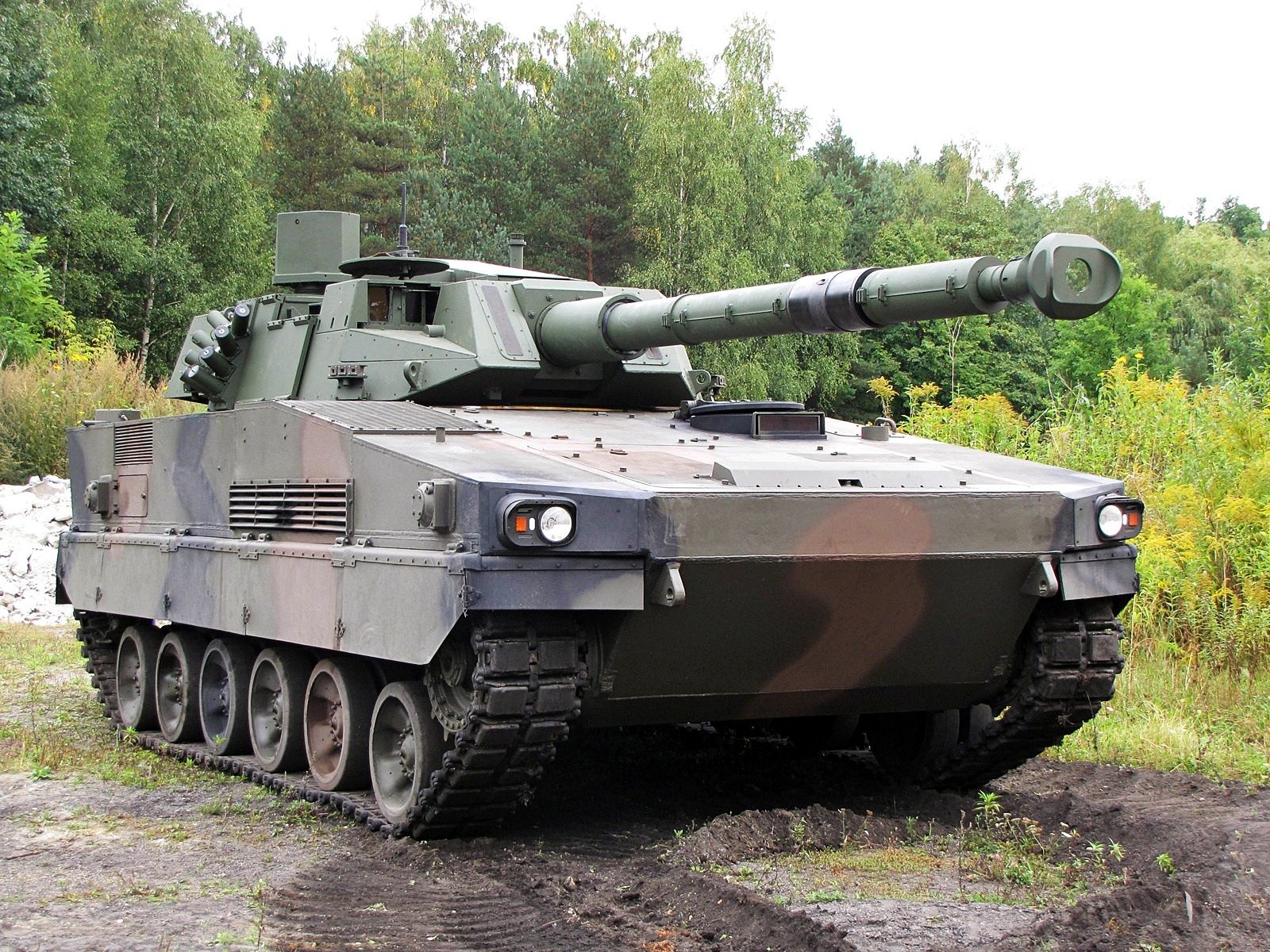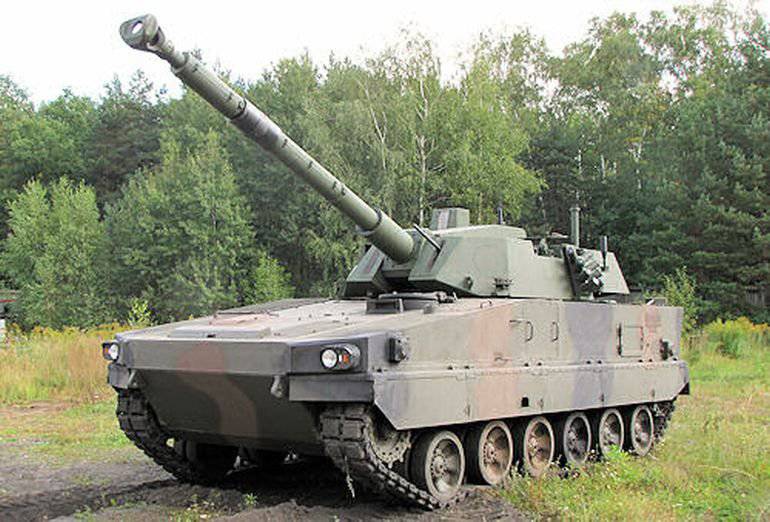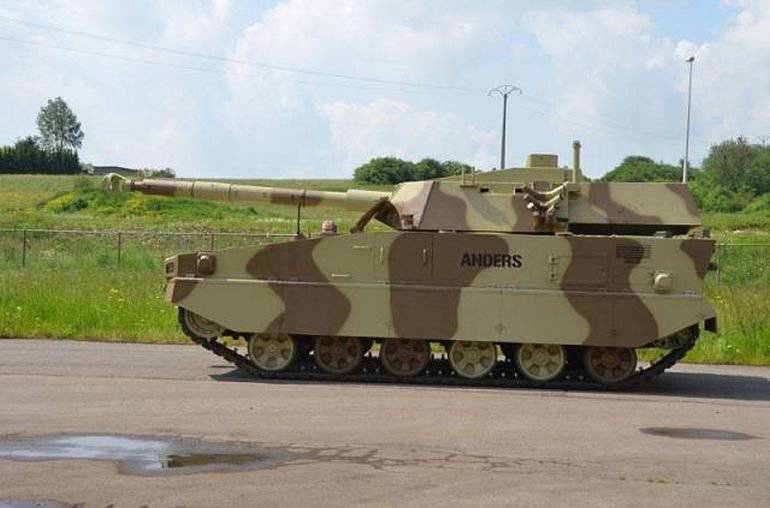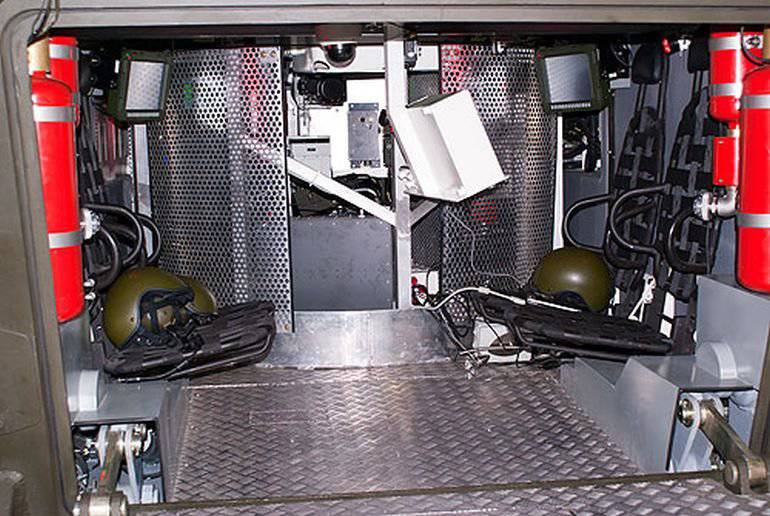 Last edited: