Canada To Buy Iron Dome-like Radar Systems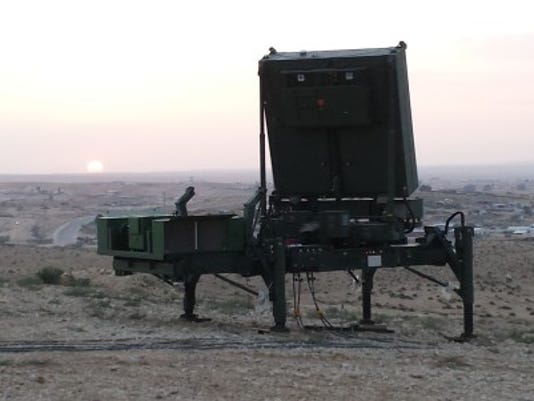 OTTAWA — Canada said Wednesday it will purchase missile defense radars modeled after Israel's Iron Dome system from German defense contractor Rheinmetall.
The Canadian Ministry of National Defence put the cost of the 10 medium-range radar systems at CAN $243.3 million (US $187.2 million).
Defence Minister Jason Kenney hailed the deal, saying the technology had proved useful for Israel.
"Much like Israel's successful Iron Dome radar technology, the Medium Range Radar System will be able to instantly track enemy fire aimed at Canadian armed forces personnel and help keep them safe during operations," Kenney said.
The ministry said the radar systems are "capable of detecting hostile indirect fire, locating the position of the enemy weapon and calculating the point of impact of a projectile, as well as simultaneously tracking multiple
airborne threats."
They will be manufactured by Rheinmetall's Canadian branch, which will work alongside ELTA Systems, a subsidiary of Israel Aerospace Industries.
The delivery of the radar systems is expected to begin in 2017.
Canada has become one of Israel's closest allies since the election of Canadian conservative Prime Minister Stephen Harper in 2006. Canada was one of the few countries to oppose Palestine's bid for an
upgraded status at the United Nations in 2012.
Rheinmetall also announced Wednesday a contract to provide the Canadian Army with new communications and navigation technology, the modular Integrated Soldier System (ISS), which it said "greatly improves the situational awareness of the individual soldier."
The ISS contract is for four years, and if the qualification phase is approved by the Canadian government, could amount to a second contract worth a total of CAN $250 million, according to a statement from Rheinmetall Canada.
Canada To Buy Iron Dome-like Radar Systems