France Orders New Batch of Reapers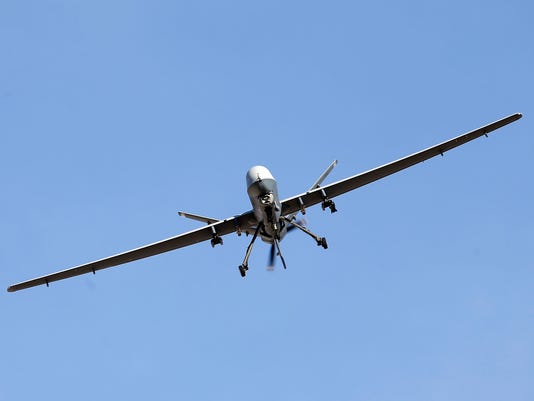 PARIS — France has ordered a third batch of Reaper unmanned aerial vehicles, with delivery in 2019 of three UAVs and two ground stations in the advanced block 5 version, a spokesman for the procurement office said Friday.
"The Direction Générale de l'Armement ordered Dec. 7 2015 the third batch of Reaper medium-altitude long-endurance drones," the DGA said in a Dec. 10 statement. The delivery is due in early 2019.
France had ordered a second batch in July, procurement chief Laurent Collet-Billon told the French Senate defense committee on Oct. 21. The second batch is due for delivery in 2016.
The second batch and an earlier batch are delivered in the standard US Air Force version, while the third will be in an international version, a US official said.
The first two batches of the General Atomics MQ-9 Reapers are in the block 1 model, while the third and fourth batches will be in block 5, which will allow payloads for gathering electromagnetic intelligence, Collet-Billon said. Block 5 will include separate channels for flying the aircraft, mission systems and data transmission. The new version will qualify for flying in Europe and be used for training. The two block 1 surveillance drones will be upgraded to block 5.
France is part of a four nation collaborative effort now coming together in Europe to develop a next generation rival to the Reaper machine. The program, which is being led by Germany, also includes Italy and Spain.
France Orders New Batch of Reapers