A helicopter is circling the military area in Sagamihara city after a series of massive bangs were heard from a warehouse which stores ammunition
There have been
huge explosions
at a US army base in Japan.
Helicopters have been spotted circling the area as
emergency services
rush to the scene in Sagamihara city, south of Tokyo.
The site is near to a US base next to the capital where three deliberate explosions were reported in April, in what police suspect was an act of left-wing Japanese extremists.
The Wall Street Journal reported that a spokesman for police in Kanagawa Prefecture said two steel pipes were found planted in the ground with electric cables in the camp.
There is a bare warehouse currently burning at the Sagamihara General Depot, according to Japanese broadcasters.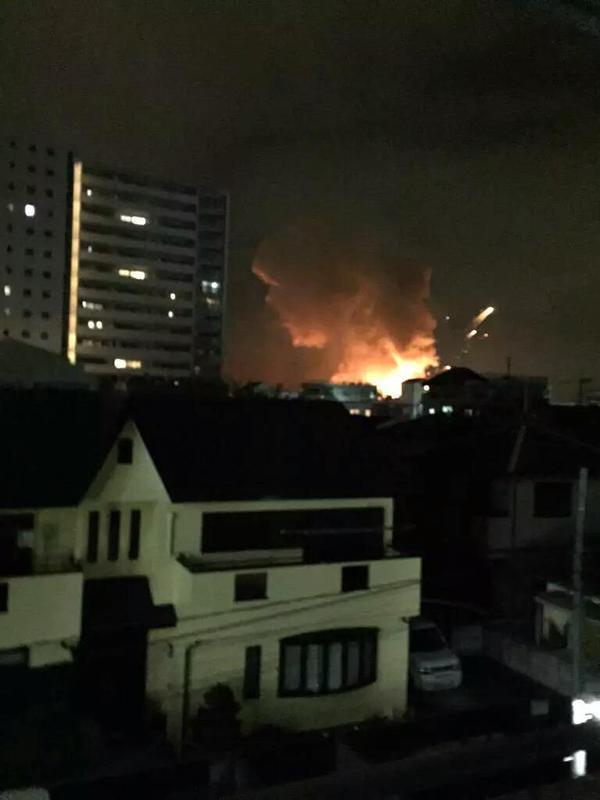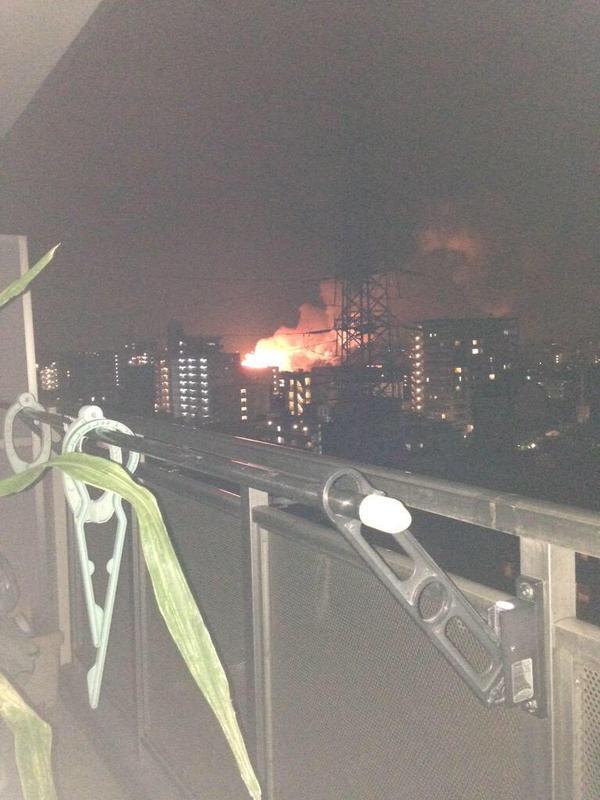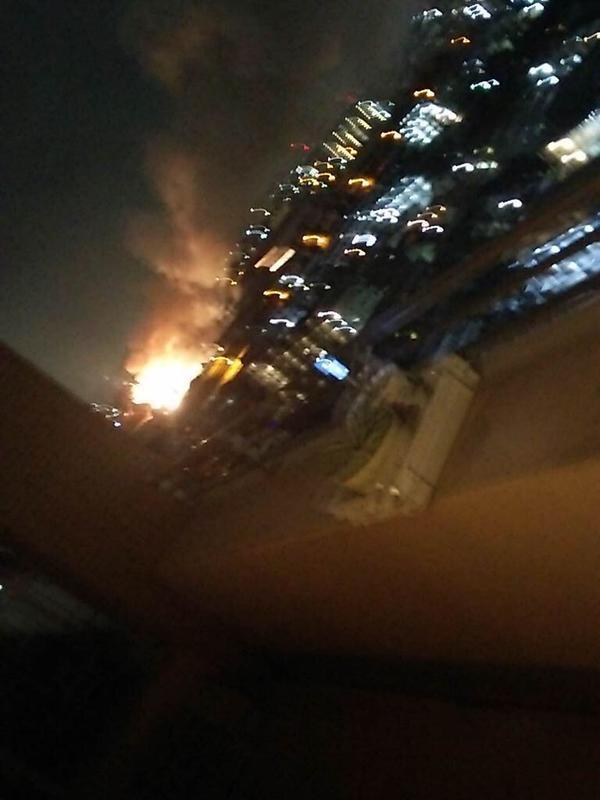 Social media users have been sharing dramatic photos and videos from the region.
The Sagamihara Fire Department told Fox News: "Fire from the American military base has occurred."
The
Sagami General Depot
houses storage for petroleum products and ammunition.
So far no injuries have been reported but the base is used to house military families.
The fire department said the blasts occurred shortly before 1:00am local time and more than ten fire trucks were dispatched.
Japan's Asahi newspaper reported that no general evacuation of nearby areas had been called.
The official cause of the explosion remains unknown.
Huge explosions at US army base in Japan as warehouse burns and emergency services rush to scene - Mirror Online