Los Angeles class nuclear powered fast attack submarines of US Navy
Los Angeles-class (SSN688) submarines form the backbone of the U.S. Navy's nuclear-powered attack submarine fleet; it is the class that has more operating nuclear submarines than any other in the world. Their primary missions are to hunt enemy submarines and surface ships, launch cruise-missile strikes on land-based targets and gather intelligence. The boats were designed by General Dynamics Electric Boat and they are divided in three flights (Flight I, II and III) based on improvements in their design and equipment such as electronics, armament and characteristics. The Flight I consists of 31 submarines (only 11 are active, in commission), the Flight II have a 12 Vertical Launch Tubes (VLS) for Tomahawk missiles and it consists of 8 submarines (all in active service) and the final Flight III consists of 23 submarines of which only one has been retired. The final 23 submarines of the 62-ship class are known also as improved 688s (688i). These are quieter and they are equipped with more advanced electronics and sensors as well as retractable bow planes (and not on their sails like the other Flights) and hardened sails to break through ice during Arctic operations.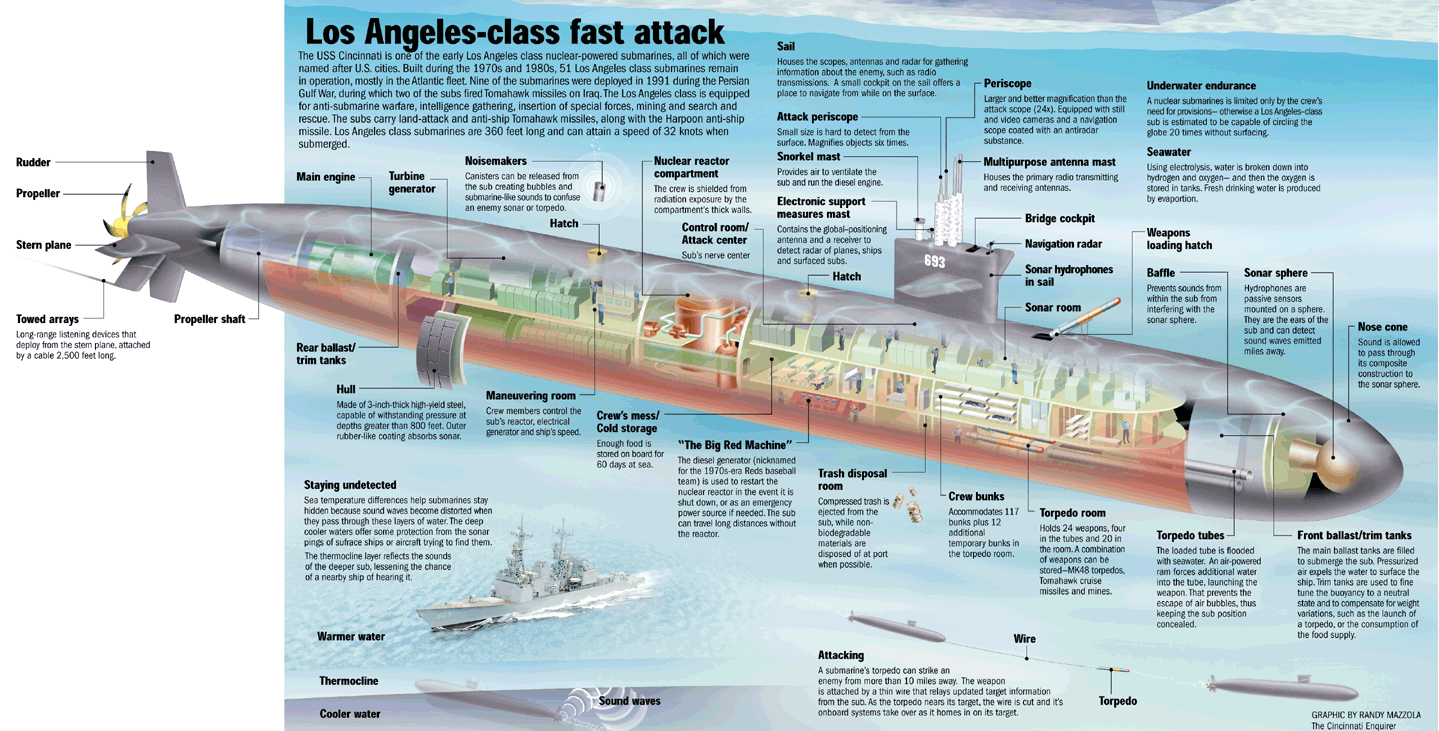 Cutaway of Los Angeles class (Flight I) submarine

Cutaway of Los Angeles class (Flight III) submarine
The boats have a displacement of6,900 tons while submerged, a length of 110 meters, the maximum diving depth is +400 meters and they can achieve a speed of 20 knots surfaced and 25+ knots submerged (they are reports about an achieved speed of +33 knots!). The endurance is 90 days. The crew consists of about 130 enlisted crew members (16 officers). The boats have four 21 in (533 mm) torpedo tubes while the armament consists of 37 Mark 48 anti-submarine torpedoes, Tomahawk cruise missiles, Harpoon anti-ship missile and mines.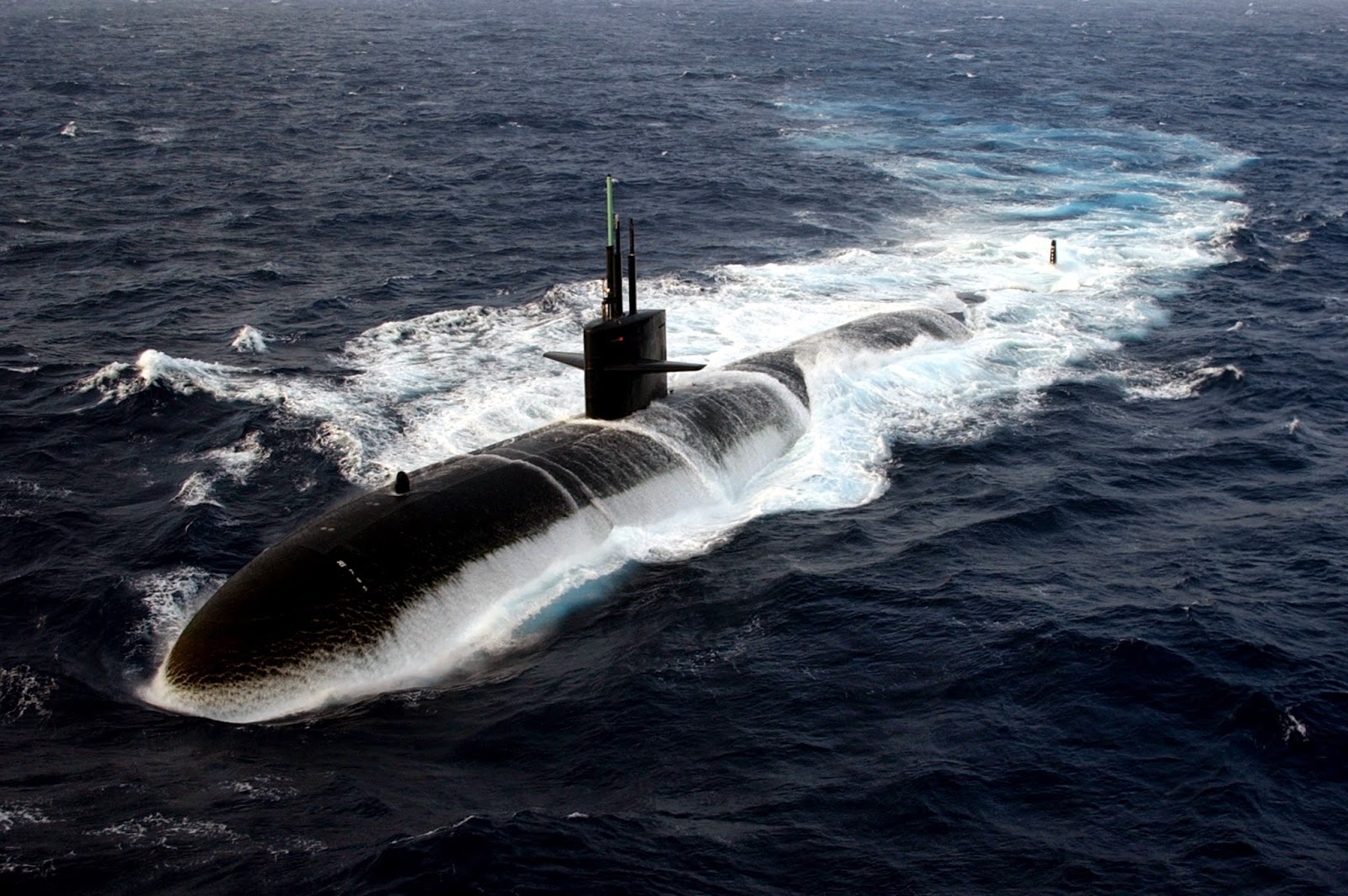 USS Albuquerque
USS Santa Fe, Flight III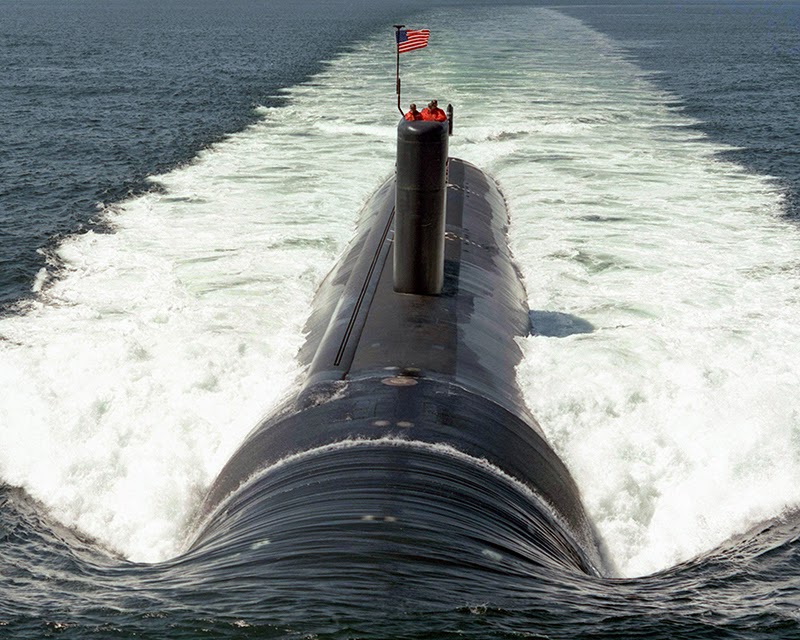 USS Hartford, Flight III Los Angeles class submarine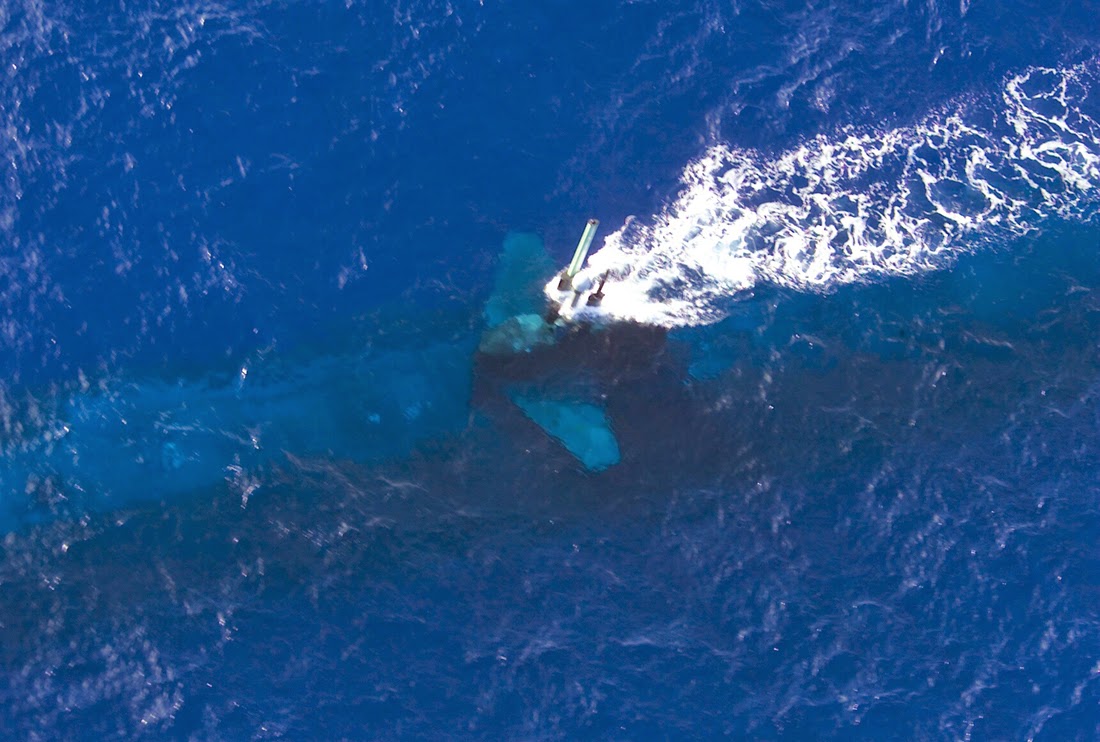 USS Key West, Flight II Los Angeles class submarine of US Navy​