It is the key sign of American presidency and power.
And it's fair to say, some pretty important pre-conference deliberations have taken place on board high above the clouds.
Air Force One is the aircraft that transports Barack Obama to meetings throughout the world, and the highly-customised Boeing 747-200B has even been enjoyed by British Prime Minister David Cameron.
ith 4,000 sq ft of floor space over three levels, it certainly doesn't lack n space, and includes an extensive suite for the president with a large office, lavatory, and a conference room.
But it's not just the space and facilities that make the plane so ideal, it is also stacked with the latest safety equipment.
According to White House information the onboard electronics are hardened to protect against an electromagnetic pulse - such as a nuclear explosion - and Air Force One is equipped with advanced secure communications equipment, allowing the aircraft to function as a 'mobile command centre'.
The plane can reach speeds up to 620 miles per hour, 40 miles per hour faster than their commercial counterparts. And, according to
Business Insider
, there are also mirror ball missile deflectors embedded in the wings of the plane should the aircraft come under attack.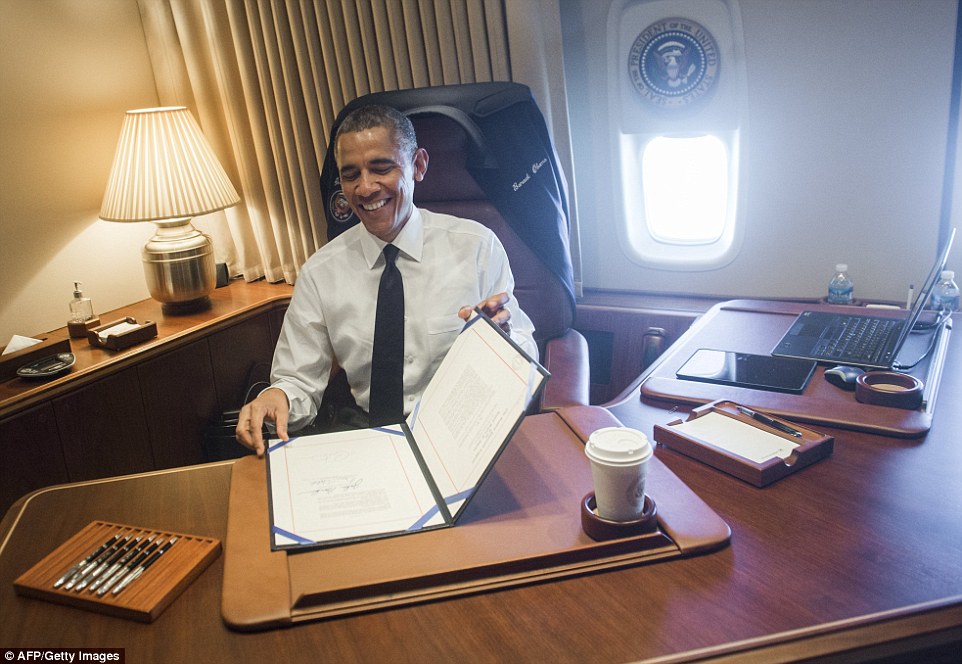 Source:
Technology to withstand a nuclear blast, a mini Oval Office and dining for 100 people: What it's REALLY like on board the $330million Air Force One | Daily Mail Online