The United States is reportedly considering providing the F-35 fifth generation light fighter to an Arab 'Gulf country' following Turkey's eviction from the weapons program, according to a report from Turkish media citing 'reliable Western defence sources.' While the Turkish Air Force was previously set to be the largest operator of the F-35A outside the United States, its
eviction from the fighter program
following the
purchase of the S-400
long range air defence system from Russia has forced the U.S. and its allies to consider new clients for the aircraft. New sites to locate the considerable manufacturing facilities for the many of the aircraft's parts which were formerly set to be built by Turkish defence producers are also under consideration, with a number of European states reportedly offering to take over manufacturing. The 'Gulf country' referred to is most likely the United Arab Emirates (UAE), the only state in the Persian Gulf region which has shown considerable interest in F-35 acquisitions. There has been considerable debate in the United States since early 2017 as to whether sales of the stealth fighters to the country should be approved, as while Abu Dhabi remains the Western Bloc's closest ally in the Arab world the U.S. had long refrained from offering fifth generation fighters in order to ensure a qualitative advantage for the Israeli Air Force.
................................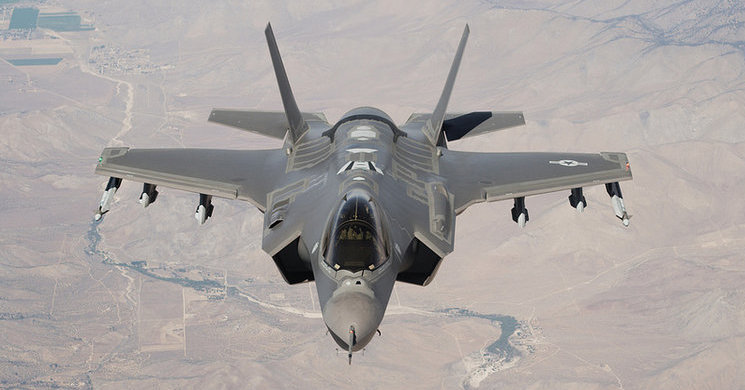 F-35 Fifth Generation Light Fighter​
The U.S. remains likely to consider F-35 sales to the UAE for a number of reasons. Expansion of the program remains in the interests of all its members and serves to reduce the cost per unit. The UAE Air Force already operates alongside American F-35A stealth jets deployed to the country, and stealth fighter squadrons deployed by the Gulf state would almost certainly be directed at Iran - complementing the Israeli and U.S. F-35 fleets in the region and the large fleet of elite F-15SA strike fighters deployed by neighbouring Saudi Arabia. Moreover, F-35 fighters could be
supplied with downgraded software
much like those the U.S. intended to sell to Turkey - meaning the stealth jets in the Israeli fleet will still retain an advantage. The close political alignment of the UAE with the Western Bloc and political stability within the state makes prospects for Abu Dhabi to 'go rogue' and turn against the U.S. or its allies extremely low. Even if this were to occur, the sizeable U.S. military presence in the country and the fighter's heavy reliance on spare parts from the U.S. and connectedness to an American centred network means that the fleet would most likely be grounded within a day. While risks of providing the UAE with the F-35 are low, risks of refusing to do so are considerable. The UAE is currently looking to
jointly develop a fifth generation fighter with Russia
, and is reportedly also
considering 'off the shelf' Russian jets for its fleet
. Such an acquisition would seriously upset Western interests, but could be forestalled by an F-35 sale.
SOURCE : Could the UAE Purchase F-35 Jets Meant for Turkey? Sales to Abu Dhabi Are in America's Interest