Ukraine investigators consider missile strike, terrorism as possible causes of Iran plane crash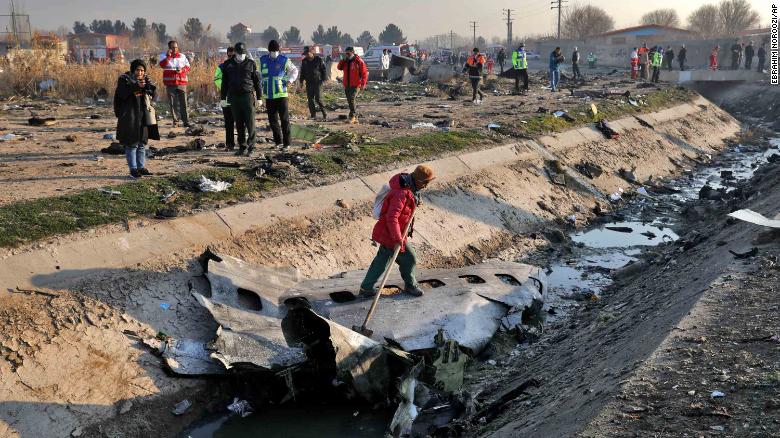 Ukrainian officials were on Thursday considering terrorism, a missile strike and catastrophic engine failure as potential causes for the fatal crash of one of its airliners in Iran, as aviation authorities in Tehran revealed the jetliner was on fire before it came down.
Ukraine's National Security and Defense council chief, Oleksiy Danilov, said a meeting was taking place with Iranian authorities, where various causes behind the crash were "being studied," including a theory that the plane was hit by an anti-aircraft missile, according to a statement on Facebook.
Other theories under consideration are whether there were technical problems with one of the plane's engines that caused it to explode, whether the plane could have collided with a drone or "other flying object," or whether there was an explosion inside the plane.
Rescue workers inspect the scene where a Ukrainian airliner crashed in Shahedshahr, southwest of the Iranian capital, Tehran.
The Ukrainian International Airlines (UIA) flight PS752 came down just minutes after takeoff from Tehran on Wednesday, killing all 176 people on board, including dozens of Iranians and Canadians. The Boeing 737-800 was headed for Kiev, where 138 passengers were expected to take a connecting flight to Canada. Ukrainians, Swedes, Afghans, Germans and British nationals were also aboard.