US State Dept. approves $4.25 billion Apache helo sale to Morocco
WASHINGTON — The U.S. State Department has greenlighted a possible sale
to Morocco
of Boeing-manufactured AH-64E Apache attack helicopters worth an estimated $4.25 billion, according to a Nov. 20 Defense Security Cooperation Agency announcement.
The agency has notified Congress, which will weigh in. If lawmakers clear potential deal, negotiations will begin between the country and the supplier, during which the price and quantity are subject to change.
Morocco is requesting 36 Apaches after announcing its intention to purchase the American-made helicopters in 2018. The country was considering both the AH-64 and the Turkish-made T129 ATAK helicopter.
The pending deal includes 24 new Apache helicopters with an option for 12 more, as well as 79 T700-GE-701D engines and 36 AN/ASQ-170 modernized target acquisition and designation/AN/AAR-11 modernized pilot night vision sensors, plus fire control radars, radar electronic units and onboard capabilities for manned-unmanned teaming.
The country plans to buy 551 AGM-114R Hellfire missiles and 60 AGM-144L Hellfire missiles, 588 Advanced Precision Kill Weapon System kits, and AIM-92H Stinger missiles.
...
...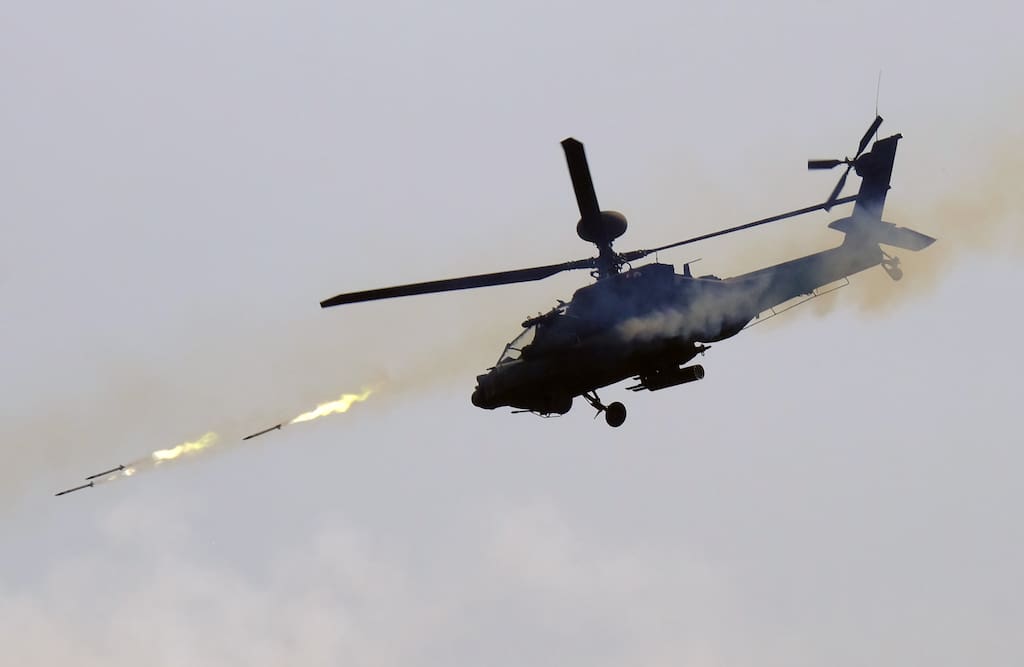 Morocco has received the U.S. State Department's stamp of approval to buy AH-64E Apache attack helicopters.
www.defensenews.com