US strikes militia bases in Iraq and Syria
The US has conducted strikes against militia bases in Iraq and Syria following the death of a US contractor.
The US confirmed the strikes targeted weapon storage facilities along with command and control locations belonging to Kataib Hezbollah.
It is considered a terrorist organisation by the US.
One contractor was killed, several US troops and Iraqi personnel were wounded in a rocket attack on a base in Kirkuk on 27 December.
Sunday's strikes in Iraq were close to the Al-Qaim district, close to the border with Syria, according to Reuters news agency.
Iraqi security and militia sources told Reuters news agency at least 18 militia fighters were killed and more than 50 wounded following three strikes in the country.
Who are Kataib Hezbollah?
Kataib Hezbollah - a Shia Muslim militia group that is backed by Iran - was founded in 2007.
The US says
Kataib Hezbollah has a strong link with Iran's Quds Force
and has repeatedly received aid and support from Iran that it has used to attack coalition forces.
The Trump administration has alleged that the Quds Force is "Iran's primary mechanism for cultivating and supporting" US-designated terrorist groups across the Middle East - including Lebanon's Hezbollah movement and Palestinian Islamic Jihad - by providing funding, training, weapons and equipment.
What is Iran suspected of doing in Iraq?
Iran's influence over Iraq's internal affairs has grown steadily since the US-led invasion that toppled Saddam Hussein in 2003.
It has close links to Shia politicians who are part of the ruling elite, and has backed the paramilitary Popular Mobilisation force, which is dominated by Shia militias.
Protesters in Iraq have accused Iran of complicity in Iraq's failure and corruption.
They have set fire to a number of Iranian consulate buildings in the country during the recent wave of protests.
...
...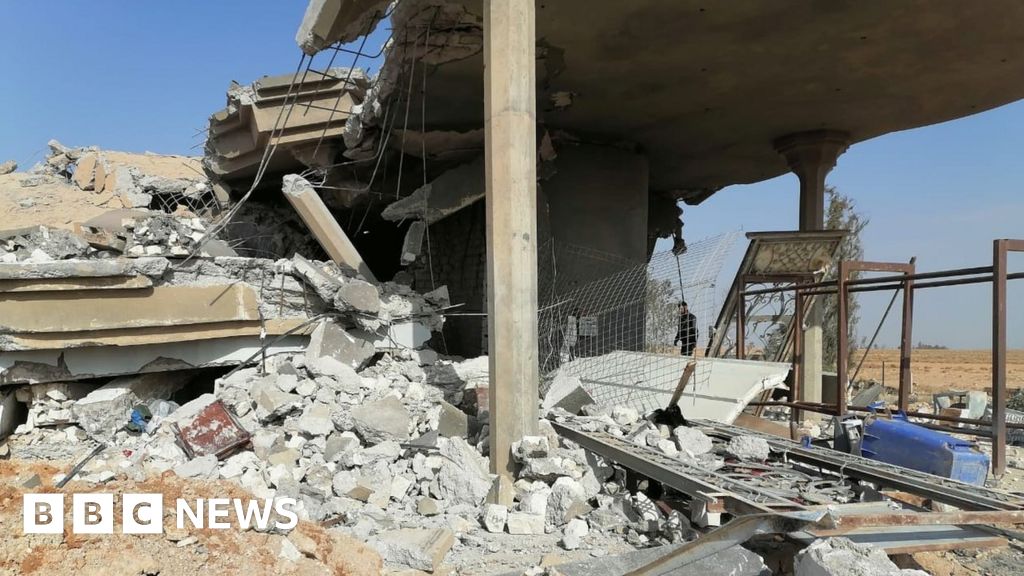 The strikes, which reportedly killed 25 fighters, were in retaliation for an attack on an Iraqi base.
...
...