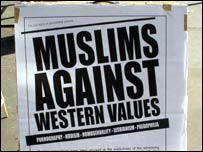 The answer is not really that obvious. On the face, we may know the answer. The terrorists want to fight against the west which they think the west is their enemy. And they are supported by people who think the same. However, what do the terrorists really want?
Supposing they no longer believe that the west is oppressing them, would they still have a motive to bear arms against the west?
What do you think? What exactly do the terrorists want?