Yakovlev Design Bureau recently began work on an attack aircraft based on the Yak-130, learned BulgarianMilitary.com citing news agency politros.
According to the company sources the new attack aircraft will seriously compete with the improved American F-16. In terms of a number of characteristics, the new aircraft surpasses its American counterpart, as it weighs half as much and costs 3.5 times less.
In addition, the aircraft is easy to maintain. Accorditng to the Russians the easy maintenance is the main reason why the Americans are trying to discredit the Russian aircraft in order not to lose their contracts for the supply of their aircraft to other countries.
The Russian training aircraft Yak-130, despite its venerable age, was faced with attacks from the Western press. Created in the mid-1980s, the aircraft allows you to simulate the piloting of most modern fighters.
The Yak-130 was created as part of a collaboration with the Italian concern Alenia Aermacchi. After the termination of cooperation in Italy appeared M-346. In Russia, OKB them. Yakovleva completed the Yak-130.
The control system of this aircraft allows you to simulate the piloting of even modern foreign fighters, including Rafale, Eurofighter or F-35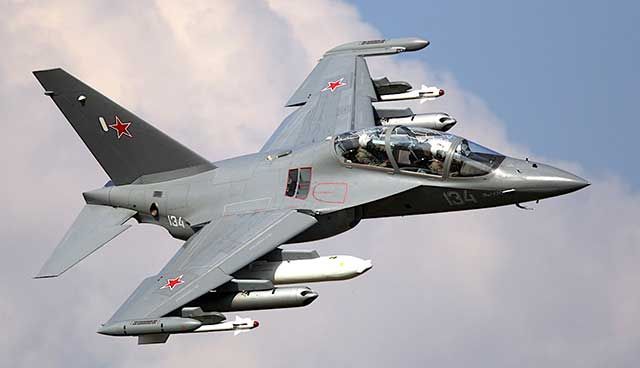 Russia is developing a new attack aircraft to compete with F-16
m.ednews.net