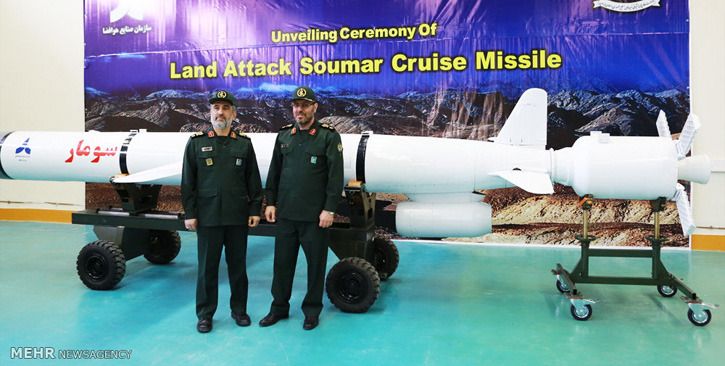 Iranian Defense Minister, Brigadier general Hossein Dehqan (right) pose with his host at the new missile. "It will be the upper hand of the Armed Forces of the Islamic Republic of Iran"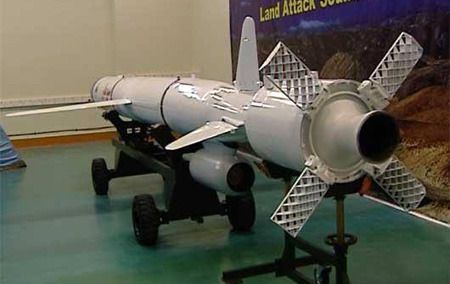 Launched from land-based or naval surface based platforms, Soumar uses a booster for the initial acceleration. The folded lattice tail controls are used to stabilize it as it accelerates from zero to cruising speed, when the missile gain enough speed to enable efficient use of conventional control surfaces.
As a variant of the Kh55, the Iranians could also pursue the course the Russian designers paved, turning their cruise missile into a versatile strike weapon launched from submarines, surface ships and ground based launchers. Unlike the fixed engine configuration of the Kh55, the 3R-54 'Club' uses a 'drop down' engine, thus packing the cylindrical missile more efficiently in storage canisters, ensuring unobstructed launch procedure, particularly from the confined space of submarine launchers.